Commentators are starting to predict a gloomier picture for the UK economy and the construction sector due to the negative effects of constant political uncertainty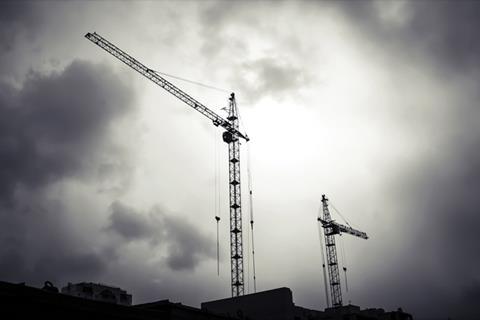 In recent years we have seen massive political upheaval, from the Brexit vote to an election that nearly took veteran left-winger Jeremy Corbyn all the way to 10 Downing Street. The effect seems to have been replicated across the world, with the shock presidential victories of Donald Trump and Emmanuel Macron in the US and France respectively, to the rise of far right parties like the Alternative for Germany and Sweden Democrats.
Some have explained this as a surge on both right and left of anti-establishment populism. And whether this is caused by discomfort with current levels of immigration or despair over the inequalities perceived to have been caused by austerity, the cold, hard statistical facts of what that tidal wave has caused are starting to emerge.
In particular in the UK, the economic consequences of a weak, minority Conservative government divided over its Brexit negotiation strategy and propped up by the Democratic Unionist Party are likely to be acute. The pound has been fragile since the European Union (EU) referendum, hitting 31-year lows against the dollar in October and January. Construction, which contributes around 6% of GDP, is a bedrock of the UK economy and the unique political uncertainty the country now faces is set to hit the sector hard.
This month, the Construction Products Association (CPA) warned that the UK industry's growth in 2018 will be 0.7%, its lowest for six years, since back when the economy was still feeling the effects of the financial crisis. This was a huge downward revision from April this year, itself already a modest forecast at 1.2%. The press release that came with it gloomily cautioned that even its more upbeat projection of 1.8% growth in 2019 was unreliable because of "the unprecedented economic and political uncertainties".
CPA economics director Professor Noble Francis tells Building: "The problem over the past couple of years has been the sheer persistence of political uncertainty. This is not going to make much of a difference for a decision on whether to refurbish your house. The problem is on [construction projects] that require investment upfront where that investor is looking for a long-term rate of return, which impacts the industrial and commercial sectors. International investment will move into other cities [than London] in the EU."
So, with uncertainty the watchword going into Autumn, here Building examines some of the major forthcoming indicators that will show whether or not the industry is heading for a period of extreme grief.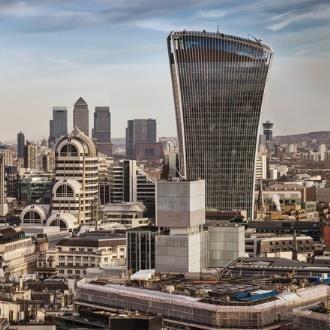 Commercial and Infrastructure
In years to come, 27 July 2017 could be viewed as the top of the market. That's when Hong Kong's Infinitus Property Investment, a subsidiary of herbal medicines producer LKK Health Products Group, bought the Rafael Viñoly-designed 20 Fenchurch Street - better known as the "Walkie Talkie" - for more than £1.28bn in the UK's biggest ever office deal.
Tony Williams, chairman of corporate finance consultant Building Value, says: "The commercial sector, particularly office building, peaked with that deal. Nothing's happening in retail development, apart from one —or two shopping centres and there's not much in factories, except for work on Jaguar Land Rover's design and engineering centre [valued at £200m] in the Midlands.
"It's a pretty dull period going forward, but dull is good in comparison to the financial crisis."
Williams believes declines in the commercial and industrial markets, which the CPA highlighted as the main drags on growth, would have happened with or without political uncertainty. The property and construction cycle, he argues, was naturally coming to its downward slope, with consumer demand falling at its fastest rate in four years in July.
It's a pretty dull period going forward, but dull is good in comparison to the financial crisis

Tony Williams, Building Value
Williams also argues infrastructure is "a comparative bright spark". The CPA says construction work on the first phase of the £55.7bn High Speed 2 railway and the Thames Tideway Tunnel supersewer in London is expected to see infrastructure activity grow by
6.4% next year.
With overall growth forecasts for the industry so slim, the sector will be watching closely for any changes in these key markets.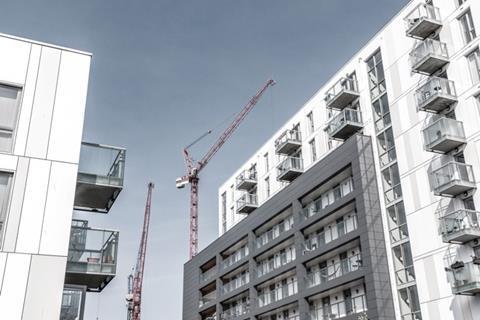 Housebuilding
One of the few sub-sectors of sunshine, the private housing market is set to remain strong.
Help to Buy, which sees the government lend buyers up to 40% of the purchase price in London and 20% elsewhere, is expected to provide growth in private housing starts of 3% this year and 2% in 2018. The CPA says more than a third of new housebuilding is being sustained by this policy, which in the medium-term is rather concerning given Help to Buy is due to end in 2021.
Berkeley Group is one of the housebuilders that has been hit by Brexit, falling out of the FTSE 100 when its share price fell in the wake of the referendum.
The collapse of sterling has made London properties look attractive [to overseas investors]. I think housebuildingwill continue to be strong

Tony Pidgley, Berkeley Group
However, the firm's chairman Tony Pidgley is optimistic about the sector. He says: "Help to Buy is a good thing, because you don't have to find [much of] a deposit. Plus, the collapse of sterling has made London properties look attractive [to overseas investors]. So, yes, I think housebuilding will continue to be strong."
Forecasts from the CPA for 2017 have largely been revised slightly upwards, from 1.3% to 1.6%, because of housing. However, this is partly because of a horrific, short-term shock, namely the public housing repair, maintenance and improvement works that are necessary as a consequence of the Grenfell Tower fire in London's North Kensington.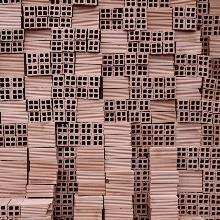 Materials
Nothing is more symbolic of the building trade than bricks, though their statistical relevance is often overlooked. Office for National Statistics (ONS) figures show production is slightly on the wane, with 1.8bn bricks produced last year against more than 1.9bn in 2015. There has also been a fall in the first half of this year, albeit just 16m fewer than January-to-June 2016 at 933m.
However, Brick Development Association (BDA) chief executive Keith Aldis says deliveries are, in fact, increasing, illustrating manufacturers are able to keep up with demand. The ONS figures show deliveries are up 15% so far this year on the first half of 2016.
Last year the BDA hit out at accusations by the National Association of Estate Agents that there was a severe brick shortage - which would be made worse because of Brexit, given much of the material comes from the EU - as "nonsense".
Aldis warns uncertainty for the sector stems from the government's focus on modern methods of construction rather than traditional construction, which depends on materials like bricks. He argues: "The economic and political certainty needed by the construction industry - and the manufacturing sector that supplies it - is that of the government realising its commitment to invest sufficiently in industry, infrastructure and housing.
"The government must focus less on incentivising the untried, untested materials and methods it championed in the Housing White Paper, and more on supporting our domestic industry, its established supply chain and the high-quality products it makes available."
More broadly, contractors worry over the inflation of construction materials because of the weak pound, with manufacturers' organisation EEF (formerly the Engineering Employers' Federation) citing anecdotal evidence of a 22% hike in Spanish slate and a 20% increase in the cost of timber earlier this year.
Given around a quarter of all materials used by the British industry are imported, this shows how vulnerable construction is to continued political uncertainty undermining sterling.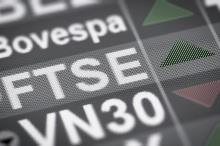 The FTSE
City analysts will be paying close attention to contractors' margins over the next 18 months. Numis Securities' director Howard Seymour argues some of the restricted growth in the market is a result of larger contractors taking on less, but more profitable, work. Many contractors have struggled over the past few years with, he says, "margins, generally, of 0-1%".
Margins have always been notoriously tight, but this is still well below previous norms. Seymour adds: "From the contractors' point of view, nobody is pushing volumes that hard. They're building their workload down a bit as 'selectivity' becomes the watchword."
He says the "big boys" of the industry are currently at different points of tackling the problem, but notes Morgan Sindall announced a margin in its construction and infrastructure division of 1.1% in this month's half-year results. This was up from 0.5% at the same point last year, reflecting the group's strategy of a "focus on quality of earnings".
Similarly, Balfour Beatty has announced its ambition of hitting an "industry standard" UK margin of 2-3% by 2018 and "industry-leading performance" in the medium-term. In 2016, the UK construction division lost £64m, though that was a vast improvement on the previous year and it actually made a small profit in the second-half. It also, last week, reported a slim £2m profit for the first half of 2017.
This reflects what the group has described as a "more disciplined and selective approach to bidding".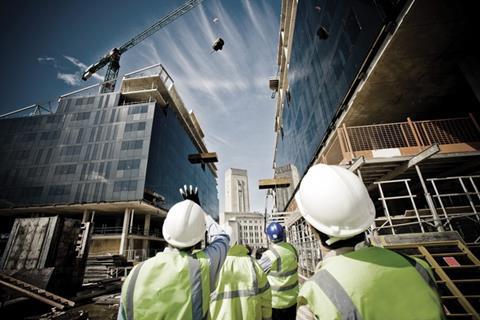 Salaries and skills shortage
Falling real wages across the economy is a major cause of the broader slowdown that so threatens the construction industry's near-term future. However, the sector has long struggled with skills shortages, meaning its own wages have been growing at a steady rate of around 4% for several years, according to the RICS.
Simon Rubinsohn, the RICS' chief economist, adds this level of growth should remain even if the CPA's figures prove correct. He says: "Below 1% output growth is at the weaker end of expectations, but, as things stand, there is a real challenge of finding the right calibre of labour. But we're not talking about a contraction of growth. It's flattish with an upward tinge. Even with the CPA figures, we wouldn't see wages materially slowing."
The RICS' Q2 2017 Construction and Infrastructure Market Survey, published last month, reported 55% of respondents citing the lack of suitable skills as a constraint on growth.
The report added: "After having eased throughout 2016, the intensification of labour shortages appear to be biting once more. The lack of quantity surveyors and bricklayers appears to be particularly acute, but the shortfall extends to plumbers and electricians as well."
The survey also backed up the core thesis of the CPA press release, arguing: "Anecdotal evidence from respondents suggests that uncertainty surrounding Brexit is weighing on investment decisions, alongside the political turmoil generated from … [the] general election."