The third of our sector-by-sector reports examines where the best opportunities - and the biggest pitfalls - lie for architects. By Will Hurst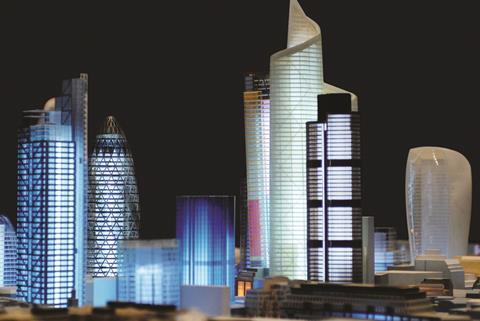 Is British architecture riding high or is it in the doldrums? Sometimes it's difficult to know.
Brand-wise things could hardly be better. Home-grown architects such as Hopkins and Zaha Hadid are prominently associated with the success of the 2012 Olympic Park and last month, The Sunday Telegraph trumpeted the UK's architects as the best in the world.
In a feature on which areas different countries excel in, the newspaper pointed out that this country has won more Pritzker Prizes and RIBA gold medals than any other this century, with the likes of Hadid, Norman Foster and Richard Rogers at the very pinnacle of the global profession.
But the health of the profession at large is another matter. Talk to those who monitor the business performance of practices and they will tell you that that architecture as a business has experienced not so much a double-dip as a "long L", with the sharp fall in work from the end of 2007 followed by a "bumping along the bottom" scenario ever since.
So what exactly is the situation for architects in spring 2012 and what are the prospects?
Richard Brindley, the RIBA's head of professional services, estimates that architects' fee value has fallen by around 30% since the credit crunch. He says: "The pain is being felt right across the divide between large and small practices."
On the other hand, if architecture is a bellweather for the construction industry because it represents work at the beginning of the development cycle then things could finally be looking up.
Since the beginning of the year, there has been a dramatic improvement in architects' sentiments on coming work as measured by the RIBA Future Trends Survey. The survey, which tracks expectations of work and has a baseline of zero, has rocketed from -11 in December to +9 in April - the most positive set of data the institute has seen since the start of the recession.
Here we examine what other green shoots exist in architecture, as well as looking at the key threats, how practice size can affect a business and what names you should be watching this year.
Opportunities
Refurbishment, hospitality, railways and the NHS all continue to offer work
Refurbishment
Budget-conscious clients including councils and commercial developers such as Hammerson and Stanhope are increasingly looking towards refurbishment and retrofitting and need good architects to design the solution. Rab Bennetts, founder of Bennetts Associates, has four refurbishment projects at present, two of them for Stanhope.
"There's an awful lot of thinking on re-use of buildings going on because it's quicker and cheaper than new build and highly sustainable," he says. "We are doing quite a bit for local authorities and developers. In this climate you are taking a hell of a risk if you do something long-term. Because refurbishment is quick it's very attractive."
Hotels
Despite the downturn, the hotel sector remains healthy, particularly in London and parts of central and eastern Europe.
Conrad Smith, the managing director of specialist practice Reardon Smith - the firm which oversaw the recent transformation of London's Savoy Hotel - says the sector is "holding up very well".The firm has three projects in the capital on the go and others in cities such as St Petersburg, Baku and Tbilisi.
"The top end of the market, the five-star end is doing well as is the budget end," he says. "I think the London effect will spread out to the rest of the country but at the moment we're not doing anything [in the UK] outside of London."
Smith warns that the sector is specialist and requires real expertise.
"It has taken us 20 years to build up the experience to work in this sector," he adds.
Rail
Huge schemes like Crossrail and HS2 are the most high-profile examples of the billions of pounds being invested in railways, with building design a major part of the package.
Economics director of the Construction Products Association, Noble Francis, agrees that architects will play a key role in delivering stations and associated infrastructure for a sector worth £3.3bn last year and an estimated £5.1bn in 2015.
"There's an awful lot of work in major station refurbishments at the £400m to £500m mark - places like Birmingham New Street, King's Cross and Reading - and they have a lot of retail in them," he says. "There are more than 200 station refurbishments going on in the country up until 2014."
Healthcare
Although constrained by the deficit at present, healthcare spending is a big opportunity in the medium to long term. The NHS is the largest property holder in the UK with an estate worth £40bn and some 23% of the estate is classified as "unfit for purpose".
Factor in the country's ageing population and there is a huge and pent-up demand for new build and refurbishment work. Clients are well aware of the benefits of good design. In a survey of clients carried out for Building's recent white paper on health, a preference for bespoke and patient-focused premises was revealed, with almost a quarter ranking "attractive, unique" buildings as "extremely important" characteristics of their estates and more than a quarter saying they would only consider individual designs for buildings.
Challenges
The problematic public sector, a business skills shortfall and the risks of working abroad
Public sector procurement
RIBA president Angela Brady sees tackling this as a key part of her role and published a report on proposals for reform this week. The RIBA and others argue that public sector work is effectively out-of-reach at present to the 90% of practices with fewer than 10 staff. Design Council Cabe, the Construction Industry Council and architect Rab Bennetts have also been lobbying, with Bennetts among those claiming the weighting criteria used in the OJEU scoring system works against design quality and encourages suicide bidding.
Lack of business nous
The RIBA's latest Business Benchmarking report, which surveyed around 2,500 chartered practices, found that almost 60% of practices still do not have any sort of business plan, calling this a "real indictment of the profession." Lucy Mori, an architect and business consultant who works with firms to help them become more "business-like", is unsurprised by the finding and believes many architects also look down on entrepreneurship and marketing. "What is valued in the peer group is design creativity," she says. "It can be frowned upon if you are too pushy or too competitive or too eager to promote yourself. There are lessons to be learnt from someone like Lord Foster."
Work abroad
While international work can also be seen as an opportunity, the Arab Spring and the stuttering economy of the Gulf show it can be a major risk for architects.
Partly as a result of such events, the proportion of architects' total fee value from non-UK work has actually fallen from 9% in 2008 to 6% last year, according to RIBA figures, while historic practice Austin-Smith:Lord had to be rescued via a company voluntary arrangement last year after running up an £11.3 million debt on a major Abu Dhabi project.
"There are a lot of unknowns and, if you don't understand the local culture, you can spend a lot of money and lose out," says president of the Association of Consultant Architects Terry Brown.
"One of the rules of the game is to get an upfront payment from the client and not work too far beyond the last fee."
Large vs small practices
In the middle of the last decade, then RIBA president Paul Hyett was among those calling for wholesale consolidation in architecture, arguing that "mega practices" were the only viable future of the profession.
But the last few years have done little to support this view. The pain of the recession has been felt across firms regardless of size but big businesses such as Austin:Smith Lord, BDP and RMJM have, if anything, suffered more than their smaller, more flexible colleagues.
As the RIBA's Richard Brindley says: "It is easier for smaller firms to adapt and to batten down the hatches."
There is also a problem of profitability for larger firms, according to the RIBA's recent Benchmarking Business Report, which is based on management rather than audited accounts. This found that optimum profitability is actually achieved by practices employing between five and 20 people.
Those with fewer than 20 people averaged around 23% profit, with "large-medium" practices (20-50 staff) averaging 20% profit and large practices (50+ staff) averaging no more than 16%.
"This suggests that as a practice grows, and invests in systems and backroom activities to sustain that growth, it becomes harder to maintain profit percentages, even when the fee earners themselves are generating higher profit," the report says.
In absolute terms, of course, the pre-tax profit achieved by the larger practices is considerably higher; they achieved a £2.4m annual profit compared with £193,000 for "small-medium'" firms (10-20 staff).
In others ways, large and small architects have little in common, with SMEs heavily dependent on small-scale residential work in the UK and large firms working far more for contractors, the public sector and overseas clients.
As the survey notes: "While there is some sector crossover, the smaller practices work primarily in markets that are not touched by the larger practices, and vice versa; the businesses they run have different pressures with different procurement interfaces and… different returns. And yet, all are architects.
"Between these two extremes, the medium-sized practices have to play to both ends of the spectrum and while some have found a happy niche, many will be struggling to define their place in this diverse world, especially if they want to grow and so change their markets and their business models."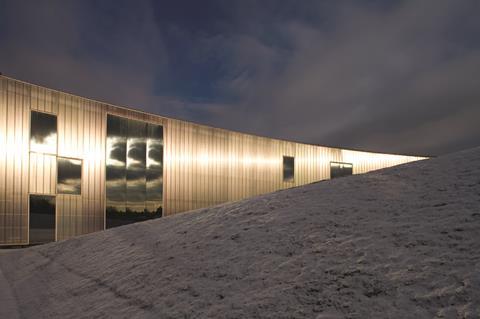 Ones to watch
AStudio
Building's Architect of the Year 2012, AStudio is now a 25-strong practice with a turnover of £1.7m last year and a profit of more than 10%. The firm has £156m of projects currently on site and has completed schemes including an award-winning £50m urban regeneration development in Wigan and a £36m secondary school in east London, which is EPC A-rated and has won a London Planning Award. AStudio also boasts an in-house environmental engineer and a BIM team, and has set up a research and development team in conjunction with Greenwich University.
DSDHA
DSDHA, formed by Deborah Saunt and David Hills in 1998, has long been seen as an up-and-coming practice, garnering critical acclaim for schools and other buildings and winning the overall prize at the Architect of the Year awards in 2010. One of the names behind the 2012 Olympic Village, the firm has increasingly begun working on large-scale projects and in February won planning permission for a £60m luxury residential scheme in Westminster for Berkeley Homes, the architect's biggest ever project.
RMJM
Scottish-founded RMJM's cash-flow problems appear to have significantly worsened this year with the firm repeatedly failing to pay staff and sub-contractors on time and now facing an investigation by the Pensions Regulator for alleged withholding of pension contributions. Although the firm continues to work on high-profile jobs including Glasgow's Commonwealth Games Village and a major skyscraper in Istanbul, it remains to be seen whether it can overcome the problems which have so dogged it in 2012.
Views from the top
Our panel of architect bosses set out their thoughts on the future
Nicholas Thompson, CEO, Aukett Fitzroy Robinson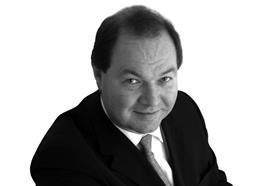 At home and in Europe, economic and political uncertainty, bail-outs and austerity measures combine to restrict market growth and hamper a return to significant prosperity in the property industry.
International investment is fuelling the London market, which is seeing a rise in property values across all asset classes. The positive impact of this is that the UK developer has to reassess its geographical exposure and revisit key regional cities to find under-valued sites to develop.
As a practice which has been focusing on the capital in recent years, we are now seeing a significant increase in regional enquiries and design competitions.
For architects this ultimately means that those who can adapt will thrive - a cross section of skill and a strong track record is becoming more important for developers who need to create the most value out of their budgets.
Practices also need to be alive to the opportunities available in new and growing markets abroad where a UK company's reputation is highly valued.
Simon Allford, director, AHMM Architects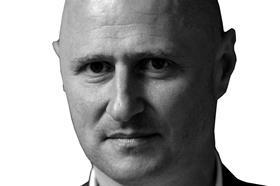 Three considerations define architectural practice: cash flow, winning work and pursuing ideas. The importance a practice attaches to each determines its workload, size and financial and cultural success. There is no ideal model as each model is defined by ideals.
In terms of winning work, London is the place to be. Where ambitious clients are driven on by a sophisticated market and challenged by complex planning to commission better buildings, international clients will follow. Beyond this great hinterland the market for architecture, denuded of public sector finance, has all but collapsed: you cannot win work if it is not there…
And what of ideas? We will all harness BIM as we once did CAD, we will continue to work on the occasional PFI/PPP just as we embraced D&B and technologies, procurement and regulation will inform best practice. But none of the above mechanics will ever define best architecture. Mechanics matter but thankfully, and inevitably, all good clients are most attracted to our visions of how we might design and construct an architecture of place that delights people.
Which brings me back to cash flow. Avoid the scramble to the bottom line as it makes for neither good architecture nor good business. Make sure you compete on ideas and delivery; value not cost; and be sure you set your fees at a level that allows you to invest every day in both your ideas and ideals.
Gary Whittle, managing director of global architecture, urbanism and design practice Broadway Malyan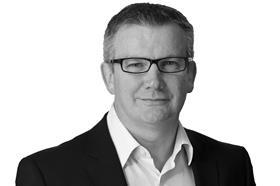 Since the 2010 spending review confidence in UK construction has consistently run below the average in the decade before the financial crisis. Big programmes like school building are on hold and this month the commercial property sector slipped back into recession, reflecting the impact of the Eurozone crisis, while the construction sector got off to a soft start in the second quarter.
Architects are a lightning rod for the wider sector. We face a harsh trading environment, squeezed margins, fierce competition and stalled projects. However, there are reasons to be optimistic with a gradual increase in enquiries. Plus, reports this month indicate that construction and property administrations are down and construction/engineering is the joint strongest sector for permanent job growth. Meanwhile, there are moves to incentivise new actors to finance house building and the National Planning Policy Framework promises to give the government's pro-development bark its bite.
Like peers, we are actively exporting our expertise through an international growth strategy that, to an extent, insulates us from the UK market. All our UK offices run projects overseas and last year, for the first time in 50 years, we undertook most of our work outside the UK and Europe. Our own domestic scale and diversity enabled us to resource new offices in Sao Paulo, Mumbai and Istanbul last year, compose teams to break into Indonesia and Qatar and push into the international sports sector this year, and partner clients moving into emerging markets.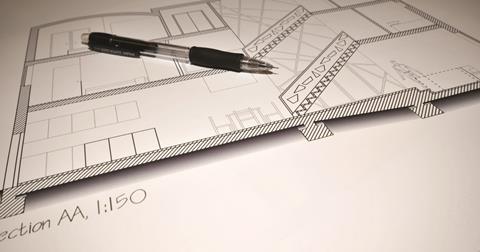 Where to find the greenest shoots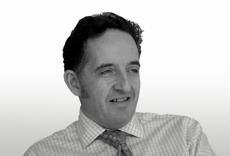 Simon Rawlinson, head of strategic research at EC Harris
By being at the front end of the feasibility process, architects should be the first to see signs of recovery in construction markets. It is early days, but the RIBA Future Trends survey, published this month, has been positive for the first four months of the year - indicating greater confidence in future workload.
The public sector has been a challenging market for many practices, and there is a growing perception that the application of OJEU and the use of national frameworks has focused too much opportunity on large practices.
Given the public sector slow-down and the slow recovery of the commercial market, opportunities in private housing are currently the main source of growth for many practices.
One of the great strengths of UK architects has been their ability to move into overseas markets. With the UK and Europe providing limited opportunity, many practices have taken the traditional route to recovery of "getting on a plane". However, obvious targets such as Libya are in danger of saturation, so practices need to be selective in their choice of market. Evidence of the impact of overseas markets is mixed. On the one hand, RIBA data suggests that only a very small proportion of work in progress, currently 2%, is related to overseas projects.
On the other, many larger practices rely on large overseas commissions, which bring their own challenges, such as scale and speed of response required, and the commercial risks involved. Masterplan commissions with duration of little more than a month place a great strain on creative resources, but could potentially open the door to much larger, long-term commissions.
However, some of these commissions carry considerable commercial risk, and the lead consultant role, where fees and liability for the full design team are channelled through a single business, may not be appropriate for practices with a constrained balance sheet. Managing the performance of other consultants, providing for cash flow and actually getting paid are real issues, and the well-publicised difficulties recently faced by some UK practices provide ample evidence of the risks involved.
Innovation around BIM has the potential to be a major differentiator for all businesses in the construction supply chain
Closer to home, architectural practices have plenty of challenges to deal with. From a design point of view, the need to respond to these more austere times with design solutions that are both functional and performance-focused is a high priority.
Clients increasingly need buildings that can be occupied more intensively, with a lower carbon footprint at a lower cost. These projects certainly require ingenuity, but may not provide the opportunities for expression and innovation that were common-place, even in schools and colleges, prior to 2010.
That's not to say that design quality is optional, more that investment in quality has to be made very effectively to secure maximum benefit. Mixed use regeneration remains on the agenda in many locations, so the architects' skills as an integrator will continue to be highly valued. Design skills that are focused on re-purposing existing buildings, through change of use or re-planning, have the potential to be a major source of workload.
An additional, ever-present challenge is the need to reduce carbon emissions, heightened over the next couple of years by the forthcoming introduction of Part L 2013. As well as dealing with new modelling tools and processes, it is highly likely that the building fabric will assume an even greater role in delivering emissions reductions - potentially constraining the options available to architects and certainly requiring an even better appreciation of building physics.
No profile of architecture in the UK in 2012 can be written without reference to building information modelling (BIM).
The most recent NBS survey, published in March 2012, shows that just over 30% of practices were actively using BIM solutions in their workflow, but encouragingly, awareness levels have reached just under 80%. Cost of implementation continues to be a barrier, and more work will be needed to address potential blockers such as PI insurance to give architects the confidence not just to adopt BIM, but also to share models in such a way that all parties benefit from better quality information.
Innovation around BIM - particularly around workflow and the ability to make best use of information - has the potential to be a major differentiator for all businesses in the construction supply chain.
Based on BIM and model integration, architects will continue to have the opportunity to strengthen their role at the centre of the development and construction process.
However, this space could become very crowded with contractors and consultants, so the Architects' BIM proposition will need to be distinct. With so much value from BIM derived from downstream construction and operation, there is a great opportunity for designers to create the initial BIM models and information infrastructure.
BIM's potential to deliver joined-up solutions is an indication of how the industry is likely to evolve - with greater integration of design and construction, earlier involvement of the supply chain and greater use of standard, information rich components.
Clients will need to be very effective in defining and communicating their requirements, and the architect's contribution to the role of client advisor - promoted by the RIBA - will be an important development for the profession, making best use of high-value skills at key stages in a project.