As the Green Construction Board marks its second birthday, not everyone has found reasons to celebrate. But the board's defenders point to impressive delivery of a 162-point action plan. Now it needs to convince others it can make a difference
It has been just over two years since the Green Construction Board, a vehicle to carry forward the government's Sustainable Construction Strategy, sprang into life. In that time the board has published its Infrastructure Carbon Review report and laid out a detailed route map for achieving an 80% cut in CO2 emissions by 2050.
But its work is not over: the board was given a two-year extension to its life in February this year, and last month it announced a shake-up of its membership with new members from Marks and Spencer, Hammerson and Willmott Dixon.
However, while the initiatives of the first two years are broadly supported and give the industry a high-level direction, the board's effect on the ground is less clear. Sustainability expert and consultant David Strong says: "I'm not convinced that the Green Construction Board has served much useful function - it seems to have spent a great deal of time debating issues, but has provided few meaningful outputs."

Strong describes it as a "talking shop" that hasn't achieved as much to advance the industry as the Movement for Innovation (M4i) that was tasked with taking forward the actions from John Egan's Rethinking Construction report in 1998.
Other say the work of the Green Construction Board lacks a direct impact on their day-to-day business or are unaware of what it has been doing for the last two years.
I'm not convinced that the green construction board has served much useful function - it's spent a lot of time debating issues, but provided few meaningful ouputs

David strong, sustainability expert
But John Tebbit, former Green Construction Board member and managing director of Robust Details, is more sanguine. He argues the policy environment in the last two years would have been "worse" without the Green Construction Board. "I certainly think that if the Green Construction Board had not been there we would have needed to invent it," he says. So who is right?
Perhaps unsurprisingly, the man who has co-chaired the board alongside business minister Michael Fallon for the last two years, Mike Putnam, Skanska UK president and chief executive, believes a lot of useful work has been done. He points to the board's Infrastructure Carbon Review, which presents practical steps to reduce carbon across the supply chain, as one of its most impressive achievements.
"It makes clear that in the infrastructure space if you focus on delivering [low] carbon, it has the added impact of lowering cost, which is quite unique compared with anything in the building sector, where we talk about the premium of green," he says.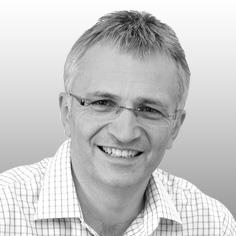 "We were able to show quite a number of case studies to back it up and get commitment from firms to the whole approach of the infrastructure carbon review," he adds. That commitment, signed by the Treasury, Costain and Balfour Beatty, among others, pledged to "commit our organisations to releasing the value of lower carbon" through "leadership, innovation and procurement" and to "incorporate carbon reduction objectives within their infrastructure projects and programmes by 2016".
Action plan
The figures back up Putnam's upbeat view. The board's primary purpose has been monitoring the delivery of a 162-point action plan from the Department for Business Innovation and Skills created as a response to the 65 recommendations of the Low Carbon Construction Innovation and Growth Team, chaired by former chief construction adviser Paul Morrell in 2010.
Two years into that plan 94 of the actions are complete, 63 are in progress and five have not been started. Completed actions include anything from the elementary (having the board's first meeting) to the problematic (developing the policy underpinning for the commercial Green Deal).
Putnam assesses the completion rate as "pretty damn good" but confirms that those that have not been started will now be dropped. Among them are actions to
encourage the voluntary use of display energy certificates; "discuss the use of the Ska Rating for fit-out of buildings with government"; and a project to determine whether "it is possible to deliver, using collaborative working principles, a sustainable retrofit of a school that achieves a 70% reduction in carbon emissions for the same capital cost as refurbishment to Building Regulations standards".
Several board members that Building spoke to, who did not wish to be named, said that political opposition to sustainability within government had "frustrated" the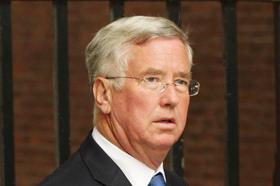 board's progress. Some said the board had not been as "robust" as it should have been with putting the industry's view across to government. Others though expressed hope that the 2015 election would make sustainability a more palatable policy area to champion and the board's mission more politically acceptable.
There have, however, been a number of notable actions completed by government in the plan. These include changing regulations to improve compliance with the requirement to complete energy performance certificates when selling buildings, the launch of the renewable heat incentive and the launch of the Green Deal.
Putnam also makes the point that there are many other organisations focused on lobbying the government for greater levels of support for green construction, such as the UK Green Building Council, and next to that the board's function is to be a forum for discussion and driving actions where there is a consensus. "I don't think that's unhealthy. It's fairly normal to have those different roles," he adds.
Tebbit says: "It's very easy for others to say it has not been as robust as it could have been but if it hadn't been there, what do you think would have happened? [Policy] would have been worse."
But some say the biggest action is yet to be taken by government. "If government wants to influence industry, then don't just give us money," Tebbit says. "Buy stuff that chimes with what you want the industry to do." Tebbit argues the board needs to include those setting government procurement policy if it is to have the maximum influence on the industry.
A communications issue
What is obvious when you ask people in the supply chain is that knowledge of the board's initiatives is lacking. "I'm aware of it [the Green Construction Board] but that's about it," one sustainability expert, who does not wish to be named, tells Building.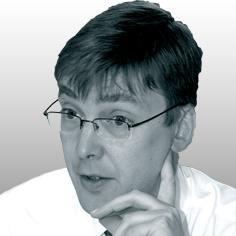 Both Putnam and Tebbit concede that the communication of the board's work to a wider audience, particularly those further down the supply chain, has room for improvement. Tebbit says: "I don't think enough resources or planning was put into communicating with people."
Putnam accepts that the board's mission is broad and diverse and that that makes communicating it difficult. He says the next two years will see the board's members take a more high-profile public role. "We are trying to get out and about as much as we can. It's not just about me - it's about the whole board getting out and about and being more visible," he says.
So what does the future hold? Putnam champions the link with the industry-government Construction Leadership Council and its Construction 2025 strategy, but admits the board's work will need a "narrower and sharper" focus to help deliver the targets held in the 2025 strategy.
Paul Morrell says the board's role alongside the Construction Leadership Council is important because it offers "both government and the industry an opportunity to demonstrate that they can think about two things at the same time".
Rob Lambe, Green Construction Board member and managing director of Willmott Dixon Rethinking, adds that the recent changes to bring the chairs of the board's working groups on to the board itself will help provide a more practical focus. He says: "I think there's a general agreement that there's a great opportunity to do more with the Green Construction Board and that it needs to work in a slightly different way than it has in the past two years."
Putnam hopes that upcoming initiatives to give the sector a leg up - the board recently published a top 10 tips for reducing waste - will prove an easier thing to sell to the wider industry.
Whether the 94 completed actions of the board over the last two years have made significant impact on the industry is hard to judge, partly because much of its work is to hold government to account on commitments in the action plan and fill research gaps that others do not - neither of which are likely to give it a big profile.
So while Putnam is justified in viewing the board's mission as part of a "20-year agenda", at some point the board will need to have a more public face and a concrete record for its members to claim it has been a success. It has spent two years finding its feet. The next two years will be about establishing if it can stand tall and be seen to make a difference.
Purpose of the Green Construction Board
Provide co-ordinated leadership across government and industry on the issues contained in the government's Low Carbon Action PlanMonitor the delivery of the joint government and industry action plan and, through its development, ensure it remains relevant and appropriate
Consider and advise on potential policy implications of recommendations from the final report of the Low Carbon Construction Innovation and Growth Team
Act as a sounding board for government departments for new or challenging green construction issues to facilitate effective policy making and better informed commercial decisions
Advise on the implementation of policies related to green construction, identifying sector specific implications and consequences
Direct attention of the industry and government to the need for new knowledge or research in pursuit of the low carbon or sustainability agendas
Promote UK achievements in the field of green construction and provide a strong public voice on its wider value to the economy, to society and to the environment