We look back at the highs, lows and other key events of the past 12 months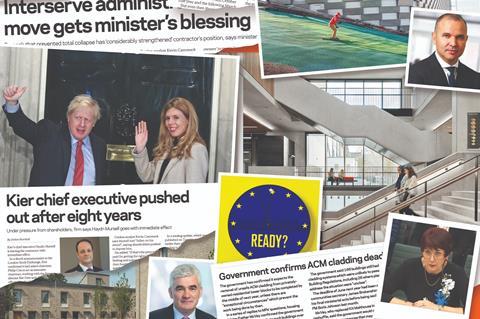 Brexit and the economy
Few would have thought at the beginning of 2019 that the year would end with a thumping majority for the Conservatives in a second general election in two years.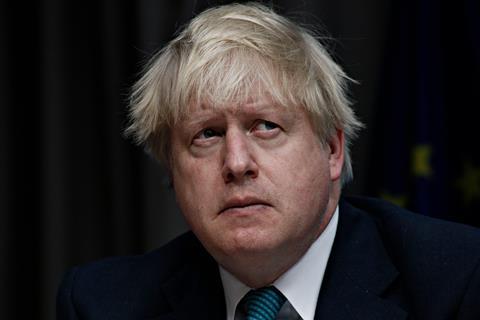 Bogged down by Brexit, and with Theresa May just about hanging onto the keys of Number 10, everything was up for grabs as the year began. Much unease resulted from the country finding itself mired in political deadlock, centred – unsurprisingly – around Brexit.
Political inertia played a part in knocking the construction sector's confidence for six; numerous surveys reported construction output suffering under the weight of uncertainty, with projects being shelved and investment plans reined in. Stalemate over the country's efforts to leave the EU and a lack of visibility over the direction of the domestic economy prompted many clients to hit the pause button, with the inevitable knock-on effect for construction firms.
The Construction Leadership Council convened an emergency Brexit summit in January as more than 100 industry leaders, including the bosses of Mace, Skanska, Vinci and Derwent London, gathered to develop sector contingency plans for the possibility of a no-deal exit.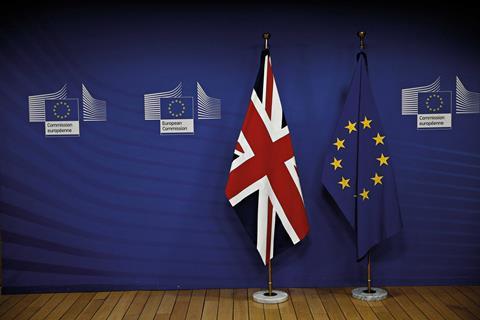 Fast forward 12 months and that inertia is now dead and comprehensively buried. Boris Johnson, elected Conservative leader and prime minister in the summer, took a gamble to hold the second election in as many years on a ticket to "Get Brexit Done" and it proved to be a decision that paid off in spades. His 80-seat majority puts an end to the deadlock and means the UK will leave the EU at the end of next month. There will then follow the job of negotiating the terms of a trade agreement with Brussels, something the prime minister has promised will be achieved by the end of 2020.
Contractor and housebuilder share prices rocketed in the aftermath of the election as a majority government restored confidence in the market's ability to push ahead with project starts next year.
The construction industry will want as soft a Brexit as possible, something that Johnson may now be able to deliver. It will, however, remain wary of a future immigration policy whereby its EU workforce is not deemed skilled enough to work in the UK, particularly at a time when large infrastructure projects are given the green light.
>> Read: Industry calls for post-Brexit immigration regime overhaul
The new government's legislative programme was due to be set out in the Queen's speech yesterday, with the budget expected at the end of February or the start of March.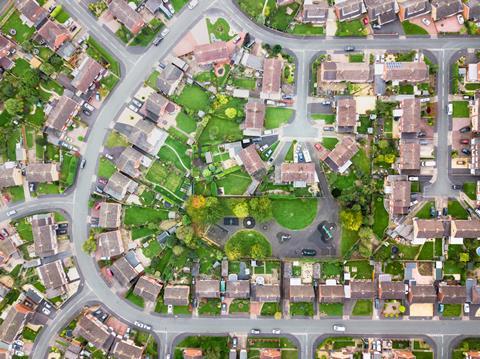 The sector will also want clarity on matters closer to home. The new government will have to confront the housing crisis. The Tories have pledged to build a million homes during the next parliament – at 200,000 homes a year, this is significantly below its previous goal of 300,000 a year by the mid-2020s. Decisions will also need to be made around big infrastructure projects over the next five years, including HS2 and the expansion of Heathrow airport.
Johnson has promised to build 40 new hospitals, which should generate plenty of work across the country, assuming his pledge wasn't simply campaign rhetoric. More broadly, the state of the domestic economy will remain a concern, and the construction sector will be hoping the government can get it fired up again as soon as possible.
>> Read: General election 2019: What are the Conservatives promising construction?
Movers
With uncertainty rife, it is perhaps no surprise that there has been movement at the top of some of construction's biggest businesses.
The start of the year saw Kier chief executive Haydn Mursell leave the company after five years. He was replaced by ex-Wates boss Andrew Davies in a move that sparked several other top-level departures.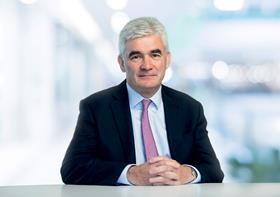 Chief operating officer Claudio Veritiero left last month with immediate effect, having been in the role for just over a year, while finance director Bev Dew departed in September after more than four years in the job.
Multiplex also saw its chief executive, Ashley Muldoon, leave last month. He had been with the business for 22 years.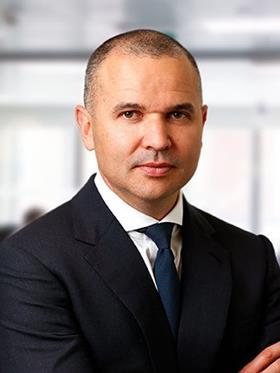 A day after Muldoon's departure was announced, Interserve revealed that Debbie White, its chief executive, would leave at the end of 2019 after two years in the job – a period she described as "the most demanding of [her] professional career". Chief financial officer Mark Whiteling left in February, after just 18 months with the firm.
Director Dougie Sutherland also left Interserve in February, having spent 12 years at the company, while Matt Bray, director and founder of its fit-out business Paragon, also left.
Meanwhile, ISG construction boss Gordon Kew left the company in October after just nine months in post and barely more than a year after leaving Interserve.
In April Lendlease chief executive Dan Labbad revealed that he would be leaving to head up Crown Estates next year. His departure led to internal promotions including the naming of Neil Martin as chief executive of its Europe arm, Simon Gorski as the boss for construction in Europe and David Cadiot as the contractor's regional executive general manager for the UK.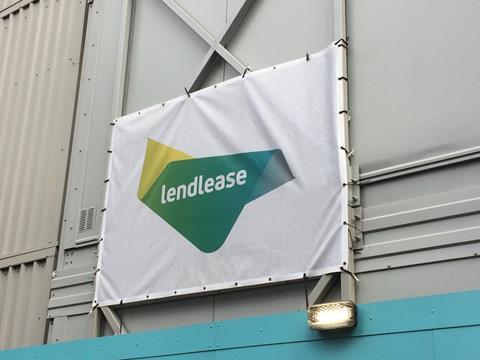 In March, Costain chief executive Andrew Wyllie retired after 14 years at the helm and was replaced by Alex Vaughan.
Another March movement was Nick Roberts, who joined Travis Perkins as chief executive from Atkins, where he was replaced by Phillip Hoare.
Former Crossrail boss Andrew Wolstenholme left BAE Systems in May after 12 months due to "personal reasons".
Innovation
You could barely move in construction this year for modular and offsite innovations, with the government's Innovate UK funding body investing up to £36m into collaborative research and development projects intended to transform the construction industry.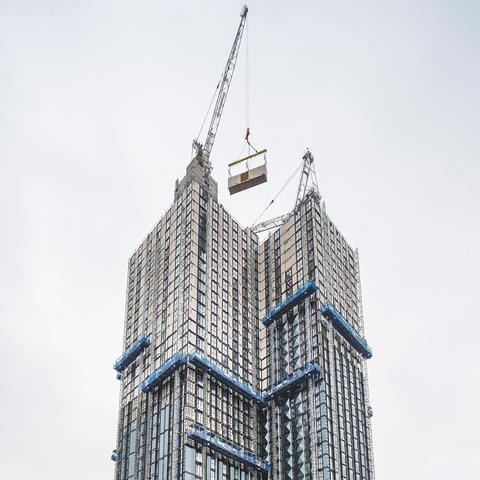 Modular projects in particular took centre stage, with the world's tallest modular tower – 135m and constructed in Croydon, south London – nearing completion. It has since been usurped as the tallest by a 140m-high building in Singapore.
Virtual reality software is not new, but tech firms have been innovative in how VR is used to transform the way that developers, planners and contractors work.
Vu.City secured funding to collate intricate details of London's buildings from Historic England and the Greater London Authority and to develop a tool to demonstrate how completed and in-construction buildings stand together. And Vinci, Skanska and BRE have collaborated on an AI tool that aims to utilise blockchain technology to fix construction's productivity crisis.
In the summer a consortium of firms, backed by the Department for Education and led by consultant Blacc and including the Manufacturing Technology Centre and two offsite contractors, Elliott and the McAvoy Group, launched Seismic, a project that enables schools to be designed and built using offsite manufactured, standardised components in as little as two weeks.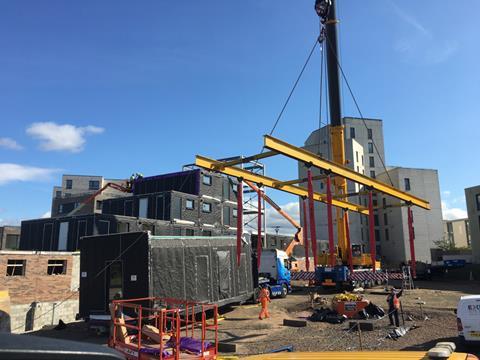 The government looked further afield, progressing talks with other governments to put British digital construction expertise to good use on projects around the world.
In October, the Centre for Digital Built Britain set up the digital twin hub to develop this technology, using real-time data to make better decisions on designing and constructing buildings as well as further societal benefits such as climate change.
Building safety
The end of 2018 was marked by the ban on combustible cladding materials on high-risk residential buildings over 18m taking effect. Rather than putting the flammable cladding issue to bed, the ban has intensified the debate over its merits.
>> Latest: Construction's response to Grenfell
High-profile fires in low-rise residential buildings during 2019 have drawn attention to the arbitrary nature of the 18m height cut-off point. These included severe damage to a block of flats where the fire was spread via timber balconies, the destruction of a timber-framed care home where 150 residents were lucky to escape and a serious fire in an apartment block at Worcester Park in south-west London. Investigations revealed that cavity barriers, which prevent the spread of fire in cladding systems, were inadequate or missing at the block.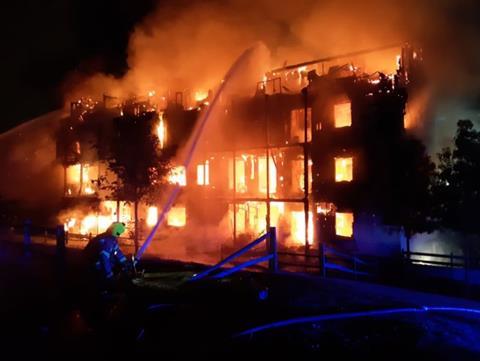 On the flip side many feel that the combustible cladding ban is too draconian, effectively sounding the death knell on the CLT industry and raising doubts over the use of PV and green walls on high-rise buildings.
>> Building Live Club debate: Cover to cover: Balancing facade safety with aesthetics
The implementation of Dame Judith Hackitt's recommendations to improve building safety inched forwards with the launch of a government consultation in June. Proposals included placing new responsibilities for high-risk residential building safety onto designers, contractors and clients and a new building safety regulator to police them.
Experts warned that the complexities created by these proposals could cause projects to grind to a halt and the creation of a two-tier building control system with all the expertise centred on high-rise residential buildings. The government has not yet released the consultation responses, presumably preoccupied with Brexit.
The other Hackitt-related initiative was the launch of a report called Raising the Bar, which sets out a framework for the industry to improve the competence of 12 key specialisms. These range from architects and fire engineers to installers. An overarching body called the Building Safety Competence Committee will set standards for competence, issue guidance and drive improvement.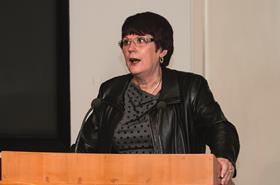 >> Explainer: Raising the Bar competence report
This should prove straightforward for specialisms with professional bodies such as the RIBA or RICS but is likely to be problematic for other installers. The cost and complexity of the proposals combined with skills shortages risks creating a two-tier industry, with some specialisms shunning work on high-rise residential buildings. The opportunity to respond to the report has now closed and, like the Hackitt consultation, the industry is waiting for more concrete proposals. It looks as if 2020 could be a busy year.
Losers
Even discounting Crossrail, Interserve and Kier, there were a significant number of construction losers in 2019. While Crossrail dominated the bad-news headlines on big infrastructure projects, it was certainly not alone.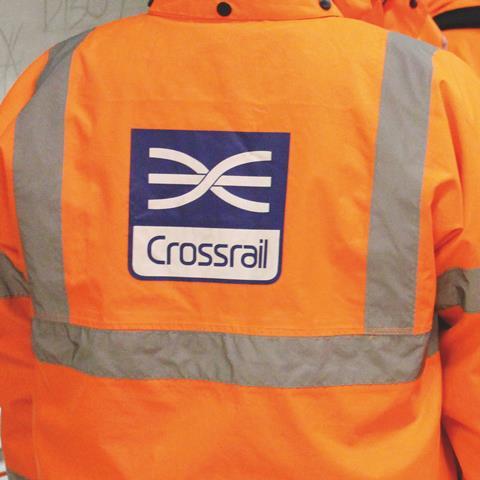 HS2 had a turbulent year with some high-profile departures, budget overruns and timeline blowouts all hitting the project. Chair Allan Cook carried out a "stocktake" of the scheme and came to the conclusion that the project was likely to be up to seven years late and would cost between £81bn and £88bn. The government commissioned an independent review of the scheme to decide how to proceed with it. The caveat to all that is that the leaks of Doug Oakervee's reviews are signalling that the scheme should be given the go-ahead, meaning it could be one of the big winners next year.
>> Read: A timeline of the latest HS2 news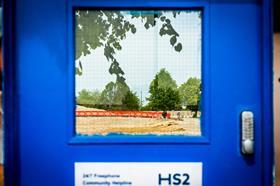 In September Hinkley Point C became the latest UK infrastructure project to admit it was running billions of pounds over budget. Developers China General Nuclear and EDF are set to share an additional cost of between £1.9bn and £2.9bn for the nuclear power station in Somerset. The increases will take the cost of the project to between £21.5bn and £22.5bn, compared with an original budget of £18bn.
In May British Steel succumbed to rising costs and falling prices. The steelmaker went bust, putting around 24,000 jobs at risk. Last month Chinese industrial group Jingye rescued it for £50m and said it would invest £1bn in the firm over the next 10 years.
The biggest losers of all were those construction businesses that did not make it through the year. The number of firms going into administration jumped by more than half in the third quarter, according to KPMG. The accountant said the figure increased from 49 in the period between April and June to 76 the following quarter – a hike of 55%.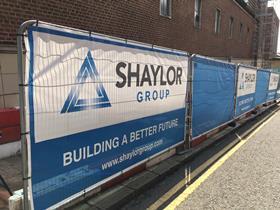 Just a year ago, Shaylor Group was riding high. The Midlands-based group was working on jobs ranging from a museum at Silverstone racetrack and a major refurbishment of the music venue Wolverhampton Civic Hall to a residential development in east London and a Doubletree by Hilton hotel in Birmingham. But, within little more than 12 months, the family firm's reputation was ruined. Shaylor went under owing £47m to creditors.
In August, Cheshire-based Pochin's, one of the country's best-known regional contractors, went into administration putting more than 100 jobs at risk, while Swansea-based contractor Dawnus confirmed that it had gone under in March.
In October Lincoln-based Simons Group closed after more than 70 years in business. In its last accounts, for the year to March 2018, Simons had a turnover of £105m, returning to the black with a pre-tax profit of £704,000 following a £3.9m pre-tax loss the previous year.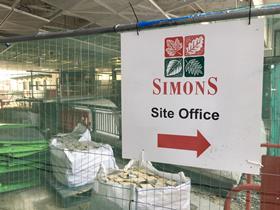 The final notable firm to go under was Scunthorpe-based Clugston, which announced that it had entered administration with just three weeks left in the year. The contractor, which had a turnover of £175m, called in administrators KPMG, who announced 150 jobs had been axed immediately.
Kier/Interserve
Kier and Interserve seemed interchangeable this year. Both lost chief executives, both racked up eye-watering annual losses and both were saddled with enormous debt piles.
>> Read: Was moving into support services to blame for the recent troubles at Carillion, Interserve and Kier?
To be fair to Kier, at least it managed to avoid going into administration and new chief executive Andrew Davies, brought in after the board got rid of Haydn Mursell at the start of the year, immediately began a restructuring.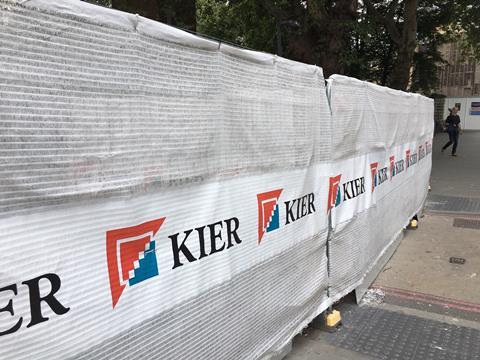 This has seen a number of senior bosses leave while around 1,200 staff will have gone by the time the rejig is completed next summer. The firm has also hoisted the "for sale" sign over a number of businesses, most notably its Kier Living residential arm.
At the time of writing, the firm has not announced any update on the sale apart from that talks are progressing well. Analysts are hoping for some good news so that Davies can make good on his pledge to get the debt pile down.
How much he manages to get for the residential arm will either reassure or alarm. A keen cyclist, Davies knows there remain plenty of issues that could throw him off course. But he has brought some stability to a business that was listing badly. It is still in a tight spot, no doubt about that, but it does not seem quite the basket case it was threatening to become.
Interserve's basket-case moment was when it went into administration in March after an extraordinary public spat between the board and its largest shareholder, a US hedge fund called Coltrane. The New York firm was opposed to the board's plan to go into a pre-pack administration if shareholders did not back its rescue package – which would have left shareholders with virtually nothing.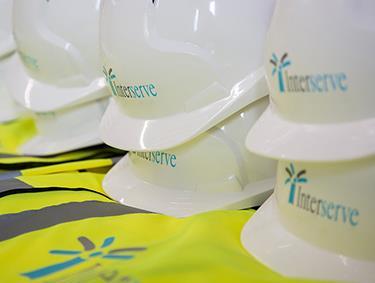 In the end Interserve did go into administration and, instead of virtually nothing, shareholders were left with nothing whatsoever after Coltrane led a rebellion against the plan. Interserve came out of administration on the same day, delisted from the Stock Exchange a few days later and last month announced a rejig that looked rather like the precursor to a break-up.
Chief executive Debbie White, the only board member that Coltrane wanted to keep under an alternative proposal it put together, goes this month while the group has been split into three bits, each with their own chair and managing director. White is not being replaced.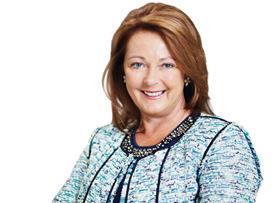 The catalyst for all of this has been the energy-from-waste debacle, where last known losses had topped £230m. A heritage brand – the Tilbury Douglas name being dropped for the more snazzy Interserve in 2001 – reduced to this. Excuse the pun, but what a waste.