Not just a new year, but a new decade and perhaps this is why so many of our leading industry experts are thinking far into the future. They tell Jamie Harris of their hopes and fears and make their predictions for the year – and years – ahead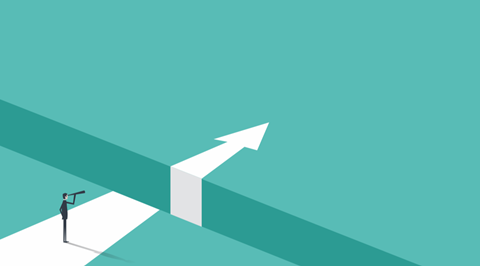 Brexit has dominated all three of our past annual previews. The industry's prevailing mood has been one of deep uncertainty and trepidation. Firms have just been hoping to survive the political and economic volatility. But this year starts, dare we say it, with a sense of cautious optimism.
The tail-end of 2019 delivered a confident new government bolstered by a thumping majority, and last month's Queen's speech offered hope in the form of big plans for infrastructure investment, English devolution, a million new homes over the next parliament, and significant investment in research and development.
So at the start of 2020 what are the hopes, fears and dreams for construction's leaders? And what surprises do they think are in store for us?
Ann Bentley, global board director, RLB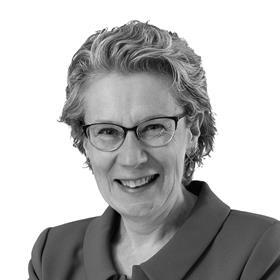 As our industry evolves we are beginning to see different and innovative ways of working. As a result, 2020 might see new players entering the construction market, players who have not operated in our space before.
Digital transformation across the industry might bring with it tech companies as major construction players, or the increase in modern methods of construction could see companies from other sectors, such as automobile manufacturers, enter the market with our industry seen as an opportunity to diversify.
Where I hope we will no longer be surprised is seeing diversity in the workplace. In the past decade I have gone from being a lone female voice in the boardroom to being one of a few. I hope that 2020 continues that advancement and we hear more from previously under-represented voices. The appointments of Amanda Fisher at Amey, Caroline Gumble at The Chartered Institute of Building, Alison Nicholl at Constructing Excellence and Zoe Price at ISG are all great indicators that gender equality across all levels of the industry is beginning to happen.
Mark Reynolds, CEO, Mace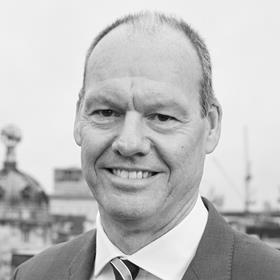 Three main issues will define 2020 for construction: how we leave the European Union, whether the government will deliver its promise to increase infrastructure investment, and the industry's response to climate change.
I am less concerned about Brexit than I was in March 2018. The sector has worked hard to prepare and build contingency plans for the short-term risks around the movement of goods and a workforce choosing to leave the UK. However, we must recognise that how we leave the EU and the resulting changes to our migration system will shape the demographic of our workforce for decades to come, and so it will be important for the sector as a whole to monitor the process and speak with a single voice to ensure our unique challenges are recognised.
Steve Watts, partner, Alinea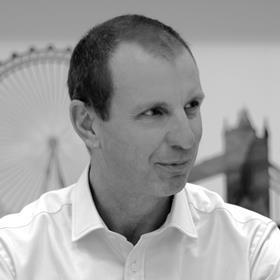 In a bittersweet way, Brexit has forced contracting organisations to review the extent to which they rely on EU labour and to carry out demographic analysis through the whole supply chain. This has resulted in valuable conversations around the diverse nature of the industry and how it needs to re-invent itself to provide for a sustainable future.
These issues have been affecting construction for a while and we have usually had the capacity to rumble on and absorb the challenges, but it feels like the penny has finally dropped. 2019 has been a reminder of the fragile state of the supply chain. This is still a very serious concern.
The big hope for the year ahead is that value for money is recognised over lowest cost. Consultants and contractors are unable to successfully serve an industry that races to the bottom on price; it's not sustainable and, sadly, there continue to be regular reminders of this.
If nothing moves forward on productivity, viability margins will not allow for the industry to make meaningful steps towards a prosperous future.
Digital disruptors could be the industry's biggest surprise. Watching the retail sector implode through competition from the tech sector is a reason for the industry to embrace technology before the smart Silicon Valley kids do so. It is not unforeseeable that a company completely out of view will land in our industry and cause a seismic shift.
Sean Bradley, managing director, London and Home Counties, Morgan Sindall Construction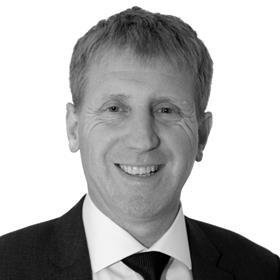 I am hopeful that 2020 will unlock some of the political instability which we have seen over the past few years and enable the sector to move forward on firmer ground. It must continue to do what it does best by creating extraordinary places for people to live, learn, work, play and create.
My ambitions rest on the industry continuing to collaborate. I read a lot about how our industry is adversarial but I can honestly say that most of the time this is not my experience. We need to continue to be brave and break down barriers between various parties to the point where we are supporting each other and operating seamlessly as a connected and highly-productive body.
I think we will be surprised by the growth in the senior living market. People's expectations of retirement are clearly changing for the better and this will inevitably have an impact.
Barny Evans, head of sustainable places, energy and waste, WSP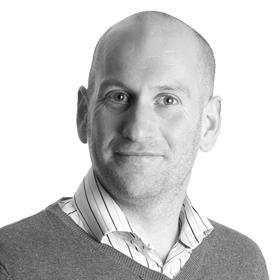 There has been enormous change and the progress in reducing greenhouse gas emissions is surprising. But one area overlooked by the built environment community is productivity. Travel investment is explicit on looking at productivity, but our commercial and residential developments are not focusing on what is probably the biggest social and economic challenge of our generation. We need to understand better how placemaking can help communities to thrive economically and socially. My question for government and us all is how can we can change the fundamental economics of our sector to drive quality and productivity.
One thing that may surprise us in 2020 is the way we pay for energy. As electric vehicles become the norm, renewable energy and energy storage in our buildings will combine with smart meters to offer more variable tariffs. Those able to turn things on and off at different times can save a lot of money and support our low-carbon energy system. These products are already on the market but, as they go mainstream, they will revolutionise how we buy and sell energy.
My hope is that we will build more developments which, as well as being low-carbon, are great places to live and work. That, along with supporting the decarbonisation agenda, is the challenge for 2020 and beyond. The 2010s have taught us that we can have rational confidence to meet these challenges.
Annabel Le Lohé, senior planner, Storey Homes (formerly WYG; member of Buildng's graduate panel)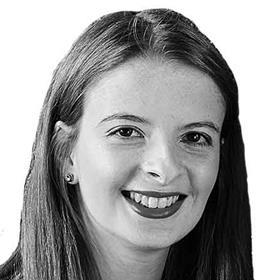 I have been impressed by resilience of the industry – it seems to have adopted the Keep Calm and Carry On approach. This does not mean it has been a steady ride but progress has not stopped and exciting and innovative projects continue to be delivered.
I hope to see more out-of-the-box planning from local authorities to inspire our industry. For example, alongside its statutory local plan, Milton Keynes is progressing the much broader programme known as MK Futures 2050. This seeks to deliver ambitious projects including a new university. The local construction industry is captivated by this vision and will continue to follow and support its progress.
I am concerned that the industry's approach to the skills shortage will not be wide-reaching enough. Research early in 2019 demonstrated that there were 18 severe shortages in the industry and although many of these roles have been added to the shortage occupation list, more attention needs to be given to encouraging students from as young as those at secondary school to look towards these types of roles.
Elaine Rossall, chair of the BCO Research Committee and head of UK office research, JLL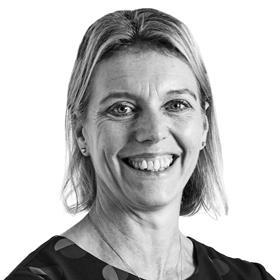 It is hard to imagine a world in which we are not thinking about how we can use technology to find solutions to some of today's most challenging questions – particularly those around sustainability. The World Green Building Council's Advancing Net Zero Campaign has said all new buildings will need to be net zero-carbon by 2030 and existing buildings by 2050. Given buildings are currently responsible for 25% of the UK's emissions, this is a challenge none of us should take lightly.
Alastair Wallace, senior partner, Thomas & Adamson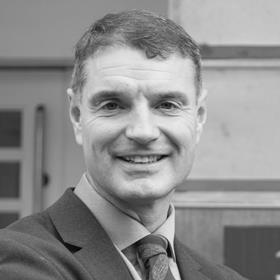 A major fear has to do with a worsening political landscape across the UK and Scotland. Depending on the outcome of the Brexit negotiations, there is a fear that a loss of confidence could result in a prolonged downturn in real estate activity. There is also the growing prospect of a second Scottish independence referendum, which again risks uncertainty in the market.
Then there is the issue of staffing post Brexit. With government figures showing EU net migration has fallen to its lowest level since 2009, there is a real fear about the industry's ability to properly resource construction projects if the exodus of EU workers were to happen as some predict."
Smaller companies should continue the trend of winning big contracts and taking prestigious projects from the market's more established players.
Erland Rendall, director, Atorus Consult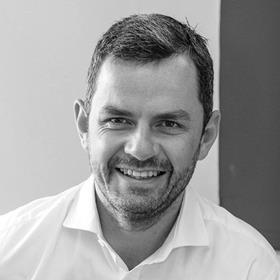 I have been most impressed by the general awareness and appetite for leveraging digital technology. Most disappointing however is the business-as-usual behaviours that result in the continued diminishing appeal of the built environment. Looking back across the decade, in some ways it is ending how it began, with natural disasters and the ongoing impact of climate change, political and economic uncertainty, civil unrest, construction market failures, consolidation and continued re-enactment of the systemic issues within the sector.
I am hoping for an effective realisation that the current model for delivering construction is flawed and we all, as actors in the process, have a role to play in effecting positive change that will deliver empirical gains in efficiency, cost-effectiveness and sustainability. I dream that major development project cycles are in the order of 7-10 years; let's think about life in 2030.
I do fear that the apathy and laziness of reverting to the path of least resistance is too appealing, with short-termism reigning supreme and 90 years of research and reporting of the systemic issues in construction being further supplemented with no action.
We could see construction productivity and wellbeing increasing significantly. Perhaps new disruptors will emerge and create sustainable change in the market – akin to the Elon Musk, Steve Jobs or Richard Branson of construction. We could also see a new generation of industry leaders (female and male) establishing themselves and making their mark – the next Stuart Lipton, Ken Shuttleworth, Paul Morrell, Peter Rogers, Peter Rees, Ray O'Rourke …
Simon Rawlinson, head of strategic research and insight, Arcadis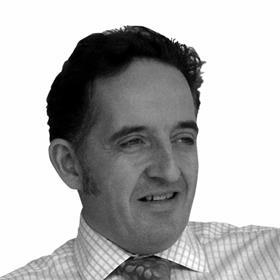 I have been impressed with investors putting their money where their mouth is on offsite manufacturing – Goldman Sachs with Top Hat, Homes England with Sekisui. But the big slowdown in government procurement as Brexit took all of the energy and attention of the administration was disappointing. This went far beyond HS2 and leaves a real gap in the pipeline.
I'm hopeful that the national infrastructure strategy, government construction strategy and infrastructure investment programme all add up to an opportunity to drive industry transformation. Also that investment in northern infrastructure is kicked off in parallel with approval for HS2. And that the planning white paper takes a meaningful look at the funding of infrastructure through land value capture rather than simply papering over the cracks with another tweak to planning gain processes.
The thing I most fear is a botched implementation of a points-based immigration system for construction operatives.
Simon Toplass, CEO, Pagabo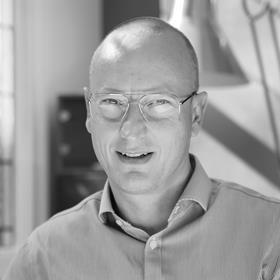 My biggest hope is that the industry finally begins to focus on how technology can be used to solve the crippling skills shortage, and that we continue down the route of looking after the workforce's mental health. Whether a person's health issues are caused directly by their job or not, it is imperative that everyone working in the construction industry can get the help they need. If this isn't addressed, we are simply creating a problem, not just for 2020 but for the years to come.
We are going to see a huge shift in our industry thanks to technological progress aligning with the changing requirements of the workforce and the modern world. Because of this, we need a sea-change in how we train the next generation. The hands-on physical skills of bricklayers are needed today, but how relevant will they be when modular builds and automation become the norm?
James Wates, chairman, Wates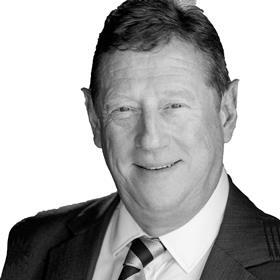 With a demanding 2019 behind us, I am looking forward with great optimism to 2020. I am not underplaying the challenges ahead of us in adapting to life outside the EU, but the cloud of uncertainty is lifting and we will be clearer on tasks ahead.
One such job is to continue removing blockages that keep us from becoming a more collaborative industry. I believe the best way to come up with innovations is to get everybody – clients, consultants, contractors and supply chain partners – around the table early in the planning process, so we all solve problems together.
This year, large privately-owned companies will be required to report on their corporate governance arrangements for the first time. This is part of some substantive new company reporting laws, affecting many in the built environment sector. We will see a wave of these new corporate governance reports towards the end of the first quarter, so I predict an uptick in the attention paid to how private companies are responding to heightening expectations of transparency and good governance.
Clive Docwra, managing director, McBains
I'm hopeful the new government will recognise that in order to achieve its policy ambitions, it will need to take radical action on supply-side measures. For instance, by introducing new housing funding models as there is currently little incentive for large developers to build affordable homes. Establishing a government-backed fund through which pension schemes would be able to invest directly in affordable housing construction schemes could be one option.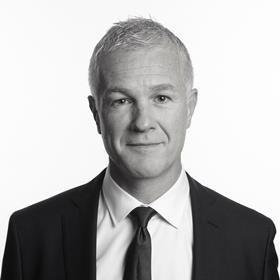 The government also needs to speed up the slow planning process and make new land available to build on. For example, freeing up a small proportion of land classed as greenbelt – land that is actually scrubland, former brownfield sites, or vacant land with little value – could release substantial areas for new housing.
Also, a strong housing sector doesn't exist in isolation. So we hope central government delivers against their promises to invest in social infrastructure, particularly in healthcare, education and the custodial arena.
Alan Ryder, founder and CEO, RSK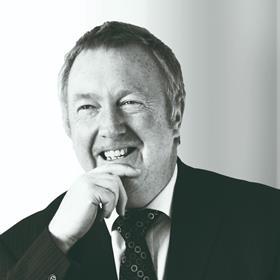 I was really encouraged to see the 2019 RIBA Stirling Prize go to a modest row of social housing in Norwich. It's a particularly thoughtful development, built to impeccable, sustainable standards. As the chair of the judges remarked, "these desirable, spacious, low-energy properties should be the norm for all council housing." In the face of Britain's acute housing shortage, it proves affordable, sustainable, high quality construction really can be done.
My dream is that this is be the year the UK construction industry, in partnership with financiers and the government, works to deliver world-beating, sustainable infrastructure and housing projects.
The UK has been struggling with lower growth and higher inflation since the Brexit referendum. If this tips over into recession it would inevitably lead to a further drop in the investment that private industry so vitally needs. But on the other hand, this would also likely give rise to an increase in government spending on infrastructure to keep the economy afloat. As we exit the EU in 2020, another key challenge facing the industry is where will it get its construction workers from. But it's not just staff with traditional skills that we need to attract: it's essential we open the doors to a new kind of skills base – people skilled in retrofitting, for example - if we're to confront the challenges of sustainability and climate change.