An architectural education will last seven years and leave you with debts in excess of £50,000. So is it becoming a pastime exclusively for the rich?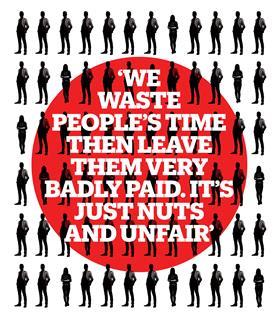 Eddie Redmayne's award for best actor at this week's Baftas sets him up nicely to repeat the feat at the Oscars later this month, where the Old Etonian will once again be facing off against his Old Harrovian rival Benedict Cumberbatch.
While it may seem unfair to view artistic talent through the prism of class, these successes have fuelled the debate over whether a public school-educated elite is regaining its historical grip over the UK's culture.
The question for construction is whether architecture could be heading in the same elitist direction, thanks to university fee hikes that threaten to push the discipline out of the reach of those whose parents cannot subsidise the creative ambitions of their offspring.
It's a problem that is potentially exacerbated by the fact many feel the long - seven year - courses are nevertheless failing to equip their students with job-ready skills. So are soaring fees and an overly academic approach to training instilling a culture of elitism within architecture?
A life of debts
The debate about architectural education was re-ignited last week by a skills survey carried out by RIBA Appointments. It showed that nearly three-quarters (74%) of employers and 82% of students and recently qualified architects said course fees were too high. Nearly half (48%) of students and graduates surveyed said courses should be shorter.
The cost of architectural education is undoubtedly a more pressing issue since the government's controversial decision to increase the cap on university fees to £9,000 in 2010.
Today's young architects are typically finishing their education saddled with £35,000 worth of debts, estimates Paul Chappell, manager at RIBA Appointments. But even this hefty sum will look like a good deal to those who have started their studies since the cap was increased.
With most institutions charging the maximum permitted fee of £9,000 a year, the current generation of architectural undergraduates could easily face debts of up to £50,000 for fees alone by the time they finish their studies. Harriet Harriss, principal lecturer at Oxford Brookes University, estimates that once living costs have been factored in, a total cost to the trainee of £150,000 is not fanciful.
With the average architect earning a shade under £35,000, according to recruitment consultancy Hays' recent consultant salary survey for Building, and newly qualified staff in the lowest-paid regions averaging just £25,000, clearing such debts could take decades.
There is undoubtedly some truth in the view of Robert Sakula, of architect Ash Sakula, that many architecture students aren't put off by the low salaries because they tend not to be driven by material gains. "At the early stages of architecture, students aren't very materialistic and are happy to be paid less in order to have an interesting job," he says.
However, the concentration of architectural practices in an ever more expensive capital means many eventually have a reality check. "When they move to London and start having a family, the salary [level] hits them," says Sakula.
Length of study
The reason why architecture students have been hit disproportionately hard by the government's fees hike is that courses are so long.
Most disciplines ask for a three-year university degree with perhaps an additional year of more vocational study. Architects though must sign up for a minimum of seven years of tertiary education, including two years in industry. However, the tough course requirements mean architects on average take the best part of a decade to be fully qualified. Former RIBA president Jack Pringle brands the length of architectural courses as "ridiculous". Many young architects are nearly 30 by the time they are qualified, he says. "They should be in work by the age of 21," he insists, adding that even the medical profession is seriously debating the length of its courses.
Andy von Bradsky, chairman of PRP, believes that the length and cost of courses is not good for the architecture profession's diversity. "There is a fear that we will wind back the hands of time to when those who went into architecture were those whose education could be funded by the rich. There is a danger that talented people who don't come from privileged backgrounds will be excluded."
Sarah Wigglesworth, who is professor of architecture at Sheffield University, agrees: "It reduces diversity and we already have huge problems with that anyway."
As an illustration of the profession's lack of diversity, an overwhelming 84% of chartered architects are male, while concerns have also been raised about ethnic diversity and the accessibility of the profession in general to those from poorer backgrounds.
Andy Puncher, director at east London-based practice pH+, believes there were greater opportunities for students who shared his relatively humble background when he was studying in the early nineties. "I had my fees paid but my parents were teachers and had to work hard to put me through architecture school. Increasingly it's going to become harder and it will become more socially exclusive," he says, adding that it will be bad news for the built environment if design ends up monopolised by a narrow caste of dilettante trust fund kids.
However, David Gloster, the RIBA's director of education, defends the length of British architectural courses, which he says is in line with those found elsewhere in Europe. Hungarian and Lithuanian would-be architects must study for nine years to register in the profession, for example. And Gloster says the teaching demands have increased as the construction industry has become more complex - he gives having to learn about eco-design as an example. "Thirty to 40 years ago, the idea of resource-efficient, sustainable design was not discussed: there is more to learn than there was previously."
Do you have to come from a wealthy background to choose a career in architecture?
Vote here >>
Theory vs practice
Nevertheless, concerns over the length and expense of architectural education are putting a spotlight on the content of courses. According to the RIBA skills survey, both young architects and employers are worried that academic architectural education is not equipping them with the skills they need in the workplace. Nearly three-quarters (74%) of students and recent graduates and 81% of employers think architectural education puts theoretical knowledge ahead of practical ability.
In addition, an overwhelming majority of respondents from both groups (86% of employers and 82% of students and graduates) believe that architecture students and graduates lack the knowledge to build what they design. Eighty per cent of employers said students and graduates lack the practical skills needed to practise architecture. Pringle agrees with the findings: "Lots of young architects are desperate to learn how to build and run a business; are really hungry for it and feel very angry that they haven't been taught it. We need to recast it [architectural education] quite radically."
He agrees with the survey's finding that architectural education is too theoretical. "Academics teach what they want to teach," he says. "Schools are becoming increasingly abstract and academic and there has been a view that the offices should equip them with the practical skills.
"When I was president and gave Herzog & de Meuron the [RIBA Royal] Gold Medal, their complaint about British students was that they were too theoretical - that's coming from one of the most abstract practices in Europe."
For some, it's not just an issue for individuals, but affects the whole nature of the profession and its integration with the wider construction industry. Lucy Homer, head of design at Lend Lease, says: "The concentration of architectural education on the theoretical rather than the practical is at the heart of the loss of architects' standing within the construction industry, and the subsequent increase in contractor design."
The skills rush
Concerns over job readiness have become more pressing since the upturn, which means that practices are now less able to pick and choose graduates, says RIBA Appointments' Chappell. "After the recession, lots of people were available and it wasn't too hard to find the right staff. That's changed very dramatically over the last seven to eight months - suddenly there's a huge number of jobs."
This shortfall is particularly pronounced for final stage or Part 3 students, many of whom were put off from completing their architectural studies by the lack of job opportunities on offer during the recession.
"They weren't able to get work at that time and probably weren't able to get the skills that one would have expected them to have got by now," says Chappell.
But Oxford Brookes' Harriss counters that while universities are increasingly expected to produce what she dubs "oven-ready Freddies", architectural education has historically been a shared enterprise between practices and schools.
PRP's Von Bradsky agrees that while there is "a gap between what schools offer in terms of office readiness and what practice actually needs", firms like his are obliged to provide training.
Nevertheless, universities are rethinking the way courses are structured (see box above), a move that has also been prompted by attempts to standardise the length of architectural education across the European Union. Wigglesworth sees growing interest in sandwich-style courses, which will enable students to spend more time in practice, thus enabling them to build experience while earning rather than racking up debt.
As an example, she points to how Sheffield is introducing a new Part 2 course that will incorporate a year spent working in a practice. This kind of thinking underpins the RIBA's own plans to reform architectural education, which are designed to enable courses to include a larger work-based element of up to three years within the seven year course. They are also intended to reduce the average time taken to qualify to nearer seven years from 9.7 at present.
RIBA's Gloster says: "It [practice] should be integrated much earlier so that students don't perceive a schism between the academic and the professional world." But reform needs to happen fast for the sake of the next generation of architects, argues Pringle. "We have managed to turn our profession into the lowest paid on the planet with the longest qualifications. We waste people's time and then leave them very badly paid: it's just nuts and unfair."
'There is a consensus that architecture is a very long course…'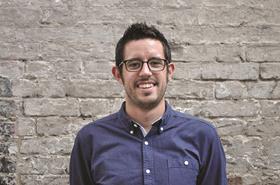 Alex Pullin has experienced what the future of architectural education in the UK might look like if the RIBA's plans are accepted by the industry. For him, at least, it worked. Pullin, who is working as a Part 2 architectural assistant at Atkins, is a graduate of Cardiff University's post-graduate course.
Unlike many other architecture masters courses, the first year is spent on a placement in practice. In Pullin's case, he spent his placement year working at a practice in the French city of Nantes, returning to the university for one week per term with evening work on top.
Getting paid for a year was one of the reasons he opted for Cardiff at Part 2 stage, he admits. "I would be put off from doing a two years masters due to the expense," he says.
However, Pullin has found that many of his peers at Atkins shared his thinking on this issue. "There's a consensus that it [architecture] is a very long course. I am the only Cardiff graduate and people are interested that I did a shorter course.
"It meant that I was a lot more aware of the link between practice and education. I went into the second year with a firm grip on reality, which is maybe lacking in other schools."
In addition, he believes Cardiff's wider focus on the sciences means that the university's architectural course has a stronger skills bent than many other schools. "When you get to work, you need to be productive, but I think architectural education does prepare you. I came out of university being able to use a lot of programmes. I felt I was competent for work."
Nevertheless he believes that it would be a mistake for architectural education to focus too narrowly on skills. "An architectural education should be the ideal place to explore and push the boundaries, do things that you would never get the chance to do later in your career. University is about exploring ideas rather than the practical skills."
Do you have to come from a wealthy background to choose a career in architecture?
Vote here >>