Read about the winner and shortlisted entries for this year's Engineering Consultant of the Year award
Winner: Cundall

Cundall's presence at COP26 was a highlight this year, with one of its sustainability engineers chairing the Construction Leadership Council's panel discussion. The firm developed a website that emphasises the role staff play in projects rather than just the project itself – representative of its aim to put its people first. Another example is the annual training programme to upskill all staff on topics such as leadership, diversity and inclusion, health and wellbeing, technical, software and personal skills.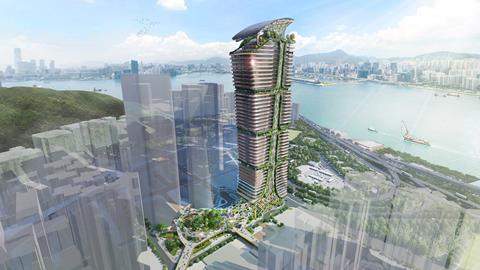 Runners-up
Aecom
In the past year, Aecom's buildings and places business has worked on more than 2,250 schemes. Notable projects include Energy House 2.0, a state-of-the-art research facility for the development of new low carbon homes and retrofit technologies at the University of Salford. In addition, Digital Aecom was launched at the end of 2021, enabling the firm to bring together the capabilities of its digital technologies to provide greater connectivity between data, projects and communities.
Black & White Engineering
In the past two years, the company has expanded rapidly. Globally, headcount is now over 300, representing an increase of 100% within 24 months. Its sustainability-centred ethos is embedded across the entire business, from its specialist team of building physics experts to its design principles. In terms of helping tackle the climate crisis, Black & White has made its own pledge to sustainability, setting an ambitious target of becoming net zero carbon by 2025.
Chapmanbdsp
Project work this year included providing MEP and environmental services for the Town House project at Kingston University, which was awarded the RIBA Stirling Prize and also Europe's premier architectural prize, the Mies van der Rohe Award. The firm has also pushed innovation through its bespoke Sustainability Implementation Plan Tool, which acts as a single source of information for all project key performance indicators, including targeted metrics and certifications.
Elementa Consulting
Elementa Consulting has been committed to ensuring the market move towards net zero, including by working on the UK Net Zero Carbon Buildings Standard. The firm has also implemented internal "lessons learnt" workshops to all staff, based on client feedback, and incorporated outcomes into the business. Project highlights include Hackbridge Primary School, the UK's first Passivhaus Plus and net zero school, and Asos headquarters, winner of the BCO's refurbished and recycle award.
Harley Haddow
Energy and carbon reduction have become central in all Harley Haddow projects. It considers not only embodied carbon but also ongoing running costs and usability in its designs. The firm uses digital twin dynamic simulation modelling and operational energy reviews to allow accurate prediction of its projects' carbon impact. Project highlights include the Johnnie Walker Experience in Edinburgh and the BAFTA HQ in London.
HDR
HDR is an integrated architecture, engineering and planning practice, innovating sustainably across a range of sectors and locations. This year it has introduced various business initiatives including offering hybrid working opportunities, discretionary contribution to company ownership, and increased career development opportunities through the HDR University. The firm has also started employee network groups as part of its continued equity, diversity and inclusion initiatives.
Hydrock
Hydrock has had a focus on both sustainability and building safety in the past year. The firm is working with a tier 1 contractor to trial a digital approach for the whole supply chain that will capture information and respond to the Building Safety Act's vital golden thread requirement. The firm has also brought a carbon verification team into Hydrock to facilitate the validation and verification of its clients' carbon claims.
RED Engineering Design
In addition to the more than 200 design projects completed in the past year, the firm has continued to further the interests not only of its own business but also of the industry as a whole. It is continuing to invest in raising awareness of construction as a career route, with the global graduate recruitment intake projected to be doubled in 2022 from the previous year. Other highlights for RED Engineering Design this year have included the development of an embodied carbon calculator for data centres.
Services Design Solution
Achievements in the past year include designing a Passivhaus multi‑faith centre for the University of Exeter, which demonstrates zero carbon sustainable design as an educational tool. SDS has also invested in a 3D data capture camera to scan and digitise existing spaces and create digital twins. And along with a hybrid and flexible working policy, it has implemented policies for female health, IVF and parental leave.