Stephen Stone has been with Crest for 18 of its 50 years of existence and has now led it to a remarkable 2012, digging the company out of a debt pile to financial success and prestige
WINNER Stephen Stone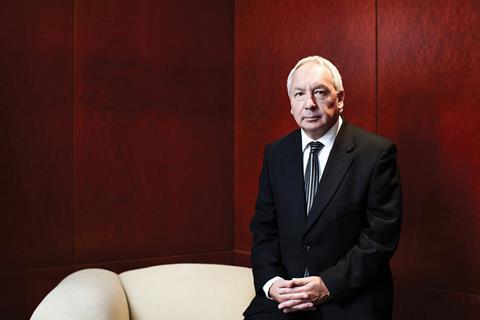 Stephen Stone's seven years as chief executive of Crest Nicholson are the culmination of 18 years at the company since joining in 1995. And in Crest's 50th anniversary year, its superb financial performance, successful floatation and innovations in the sustainability sector show that, under Stone's leadership, it is going from strength to strength.
A chartered architect with over 30 years' experience in construction and housebuilding, Stone's careful helmsmanship has led Crest Nicholson to a remarkable turnaround, regaining its strength and market position after a period struggling with a crippling debt burden. And the company is now in fine health, judging by its outstanding financial performance in 2012. In the year to 31 October 2012, the company produced a solid 18% operating profit margin, with revenue up by 28% to £408m, and 1,882 homes sold. The company's announcement in January of this year that it intended to return to the London stock exchange was a bold move but one that ultimately paid off. As one judge said: "I think Stephen Stone's fearlessness needs to be rewarded." It has been, as the company has consistently topped its targeted share price.
Under Stone's leadership, Crest has also presided over some prestigious projects in 2012, such as Bath Riverside, an important regeneration site in the heart of a Unesco World Heritage city. In 2012, Crest completed 142 units in the scheme and is now working to create the infrastructure to support them.
As green building moves ever further up construction's agenda, Crest has proved a pioneer in the field, championing sustainable building, most notably through its AIMC4 project which - with partners Stewart Milne Group and Barratt Developments - explored the mass production of low-carbon homes. The five homes Crest built on a site near Epsom in Surrey aim to achieve Code for Sustainable Homes level 4 through fabric solutions alone. The judges praised this example of Crest "sticking their neck out" and the "groundbreaking research" that has resulted, as lessons learned by Crest can be examined and acted on by the wider industry.