The general election is over but there's hardly been time for the dust to settle. After a hectic summer Jeremy Corbyn's election as Labour leader is set to electrify this year's party conference season. So what do the four main parties have to say on construction?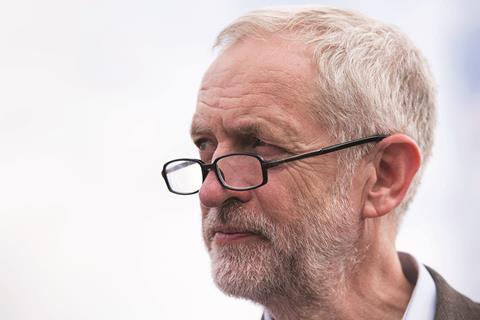 There's no rest for the wicked. Some MPs might feel there hasn't been much of a break this year – even the summer recess following the general election campaign hardly provided much respite, with the four-month
slog that was the Labour leadership contest and the day-to-day pressure of scrutiny over the refugee crisis.
And now they are about to enter the conference season, where they will have to meet and entertain their party activists, as well as try to come up with eye-catching ideas and announcements to make sure they snaffle more column inches in the newspapers than their equally ambitious colleagues. The Syrian crisis, drones, the proposed clampdown on trade union powers, the European Union in/out referendum, and forthcoming elections in Scotland, Wales, and London will dominate this year's events, but construction will also feature heavily.
All the parties believe that infrastructure is one of the best means of boosting economic growth, and they all agree that the housing shortage is squeezing out first-time buyers and causing prices to rocket. Also, there are heated debates among all of them over the impact of big construction projects, such as the High Speed 2 railway and the location of a new runway in the South-east.
Building has spoken to a key figure with an interest in construction in each of the main parties - Conservatives, Labour, Liberal Democrats, and Scottish National Party - to find out what's on their agenda, and what they expect the big debates of relevance to the industry to be at their conferences this year.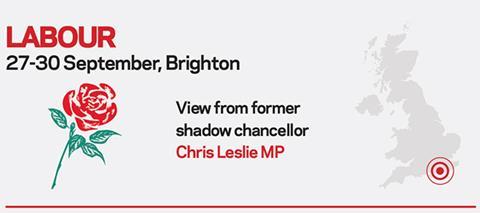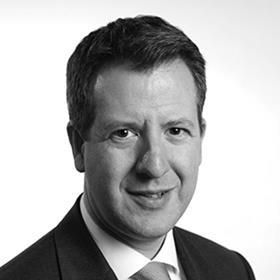 Chris Leslie didn't last long as shadow chancellor. Promoted after Ed Balls lost his seat in May, Leslie impressed the fickle Westminster press pack with his assured television performances but was at odds with Corbyn over his plans for "people's quantitative easing" – essentially printing money for major projects and housing. Leslie thinks this would be inflationary, a topic Corbyn's opponents could address at conference.
Although Leslie has withdrawn from the frontline, the Nottingham East MP has been at the centre of policymaking since he was made shadow chief secretary to the Treasury in October 2013 and will become so again should the party move back to the centre ground. His two Treasury roles mean that he understands the infrastructure debates facing Labour.
"There's quite a lot of bigger picture stuff," he explains. "There are questions about the levels of investment needed to support a growing economy. Are capital budgets sufficiently stable for infrastructure?" Leslie says that Labour must make productivity – which has fallen even as the economy has grown under David Cameron – a "priority". He thinks this means spending on transport networks, rural broadband, and energy supplies – "the sort of things that support growth".
The 43-year-old is also keen to negotiate a cross-party consensus on introducing a "John Armitt-style infrastructure commission", even though this would strip Labour of ownership of one of its most distinguishing ideas. This commission, which was recommended by former Costain and Network Rail chief executive Armitt as part of a review for Labour in 2013, would plan long-term infrastructure projects and be independent of politicians, whose posturing could otherwise threaten vital schemes. Leslie thinks there could be some grumbles over HS2 – Labour would have reviewed the £20.6bn cost and necessity of the scheme's second, Y-shaped phase to Leeds and Manchester. "Improving the public realm is very much in the DNA of why Labour politicians come into politics," says Leslie. "The question is whether particular schemes are the right ones. You do have to constantly make sure that schemes are the right place for money to go versus other major schemes. [But] there is an acceptance that growth is dependent on things like growing rail capacity."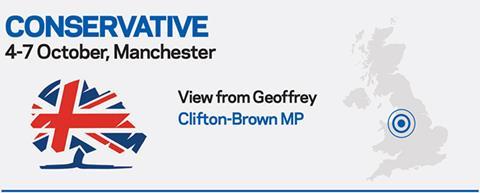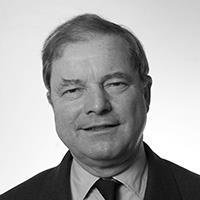 Geoffrey Clifton-Brown, a former shadow Foreign Office minister, is the Conservative Party's top chartered surveyor. The Cotswolds MP is a fellow of RICS and was an investment surveyor at Jones Lang LaSalle before entering parliament in 1992. Sipping tea from a National Housing Federation mug at his office in Portcullis House, Clifton-Brown says he "suspects" that there will be a party row over whether Heathrow or Gatwick airport should be expanded. The government will decide which one should get an extra runway by the end of the year, following on from the Airports Commission report that concluded Heathrow should get the nod.
But construction at Heathrow and the noise from extra aeroplanes would hit a number of Conservative constituencies, including Putney, Roehampton and Southfields, which is the seat of international development secretary Justine Greening. These MPs are typically opposed to a third runway to the west of London.
"There might be [a row] given the number of cabinet ministers who have constituencies near Heathrow," says Clifton-Brown. "Also, the proximity to the London mayoral election, especially if Zac Goldsmith is announced as our candidate, makes Heathrow that much more difficult an option to choose."
Goldsmith is the heavy favourite to be selected to take on Labour's Sadiq Khan. He is the MP for Richmond Park in South-west London and previously vowed to trigger a by-election if his party backed a third runway at Heathrow. Clifton-Brown is also expecting some announcements to build on the government's commitment to bring superfast broadband to 95% of rural homes and businesses by 2017. He thinks the government will slowly push to bring this up to 99%, because ministers realise that "everyone, everywhere is clamouring for high speed broadband and many rural areas are still quite far behind".
Clifton-Brown, who sits on the select committee that hears objections to HS2, thinks there could also be some flashpoints over plans for the railway from Conservative delegates living along its planned route.


The SNP's agenda and fringe events are not yet fully mapped out because the party's conference takes place slightly later than the other main parties.
It is certain that the SNP will use its new Westminster powerbase ± having taken 56 of 59 Scottish seats in May's election – to press for HS2's extension to Glasgow or Edinburgh. HS2 Ltd, the state-backed body behind the project, and Department for Transport officials privately believe there is "no business case" to go so far north.
The suggestion from [former Scotland first minister] Alex Salmond is that HS2's construction should start from Edinburgh and move southwards so as to balance the economy a bit better,∫ says Pete Wishart, who chairs the Scottish Affairs select committee.
Wishart, who is SNP MP for Perth and North Perthshire, has been taking his committee around Scotland to ask individuals and businesses what they would like his team to focus on over the next five years. He says that a number of construction executives have complained about the government's changes to renewable obligations.
Energy secretary Amber Rudd announced this summer that subsidies for onshore wind projects would stop from next April. In 2014, £800m of these subsidies helped onshore wind farms supply 5% of the UK's electricity.
"There's a company called Kilmac Construction in my constituency," says Wishart. "It's a fantastic, dynamic construction company but they're worried about the reining in of Renewables Obligations as they are involved in the construction of wind turbines. A number of my constituents are worried about renewables." One of Kilmac's projects is to install 14 wind turbines with a rotor diameter of 82 metres – enough to power 23,000 homes – on the Isle of Skye. It is projects like this that Wishart thinks the SNP will be keen to campaign strongly for some immediate answers on.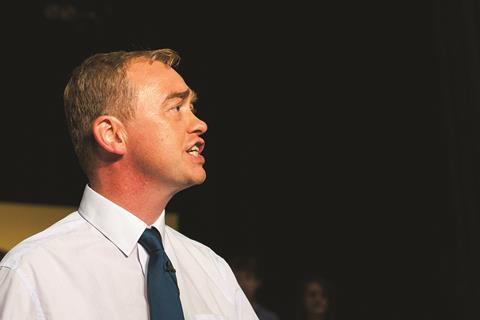 Last year, Tim Farron (pictured, above), the then-party president, was keen to prove his policymaking chops. The Liberal Democrats knew they were facing an electoral disaster in May this year, with MPs privately fearing the party could lose around half of its 57-seat 2010 haul and, of course, the result was far worse, with just eight holds.
Even though Farron was already a heavy favourite to succeed Nick Clegg, there were criticisms that he was lightweight. To prove the doubters wrong, he crafted a detailed policy of building 300,000 homes a year, with central government given the power to construct new homes and councils the right to suspend right to buy – ideas that won the approval of the party's last autumn conference.
This time, Farron goes into conference leading the party, but wants housing to remain at the heart of his plans to revive Lib Dem fortunes. Housing is one of the "seven main jobs" of his leadership, he says, alongside creating green jobs, tackling mental health, protecting rural communities, civil liberties, the EU referendum and immigration.
He said: "I want to make the Liberal Democrats the party of housing and make sure that a generation of young people aren't deprived of the right of having a home to call their own.
"The party is committed to building 300,000 homes a year and we need to make sure that we have the construction skills to deliver that."
Farron, who represents Westmorland and Lonsdale in the Lake District, is also concerned that chancellor George Osborne's plans to rebalance the economy from London by creating a ™Northern Powerhouse∫, largely through transport spending, is fixated on Manchester. Other northern regions will not receive the same benefits, he thinks, particularly because HS2 is now unlikely to move beyond Manchester and through to Scotland, as had been originally envisaged.
Farron says: "The Northern Powerhouse is neither northern nor a powerhouse – it's actually suffering from a power failure. The Northern Powerhouse helps Manchester and fails other areas of the north. For example, the Transpennine electrification has been shelved ± frozen ± as a result of Network Rail's budget problems. It's difficult to argue that this is a powerhouse."

What's on guide: Construction highlights of party conference season
Liberal Democrats
There's a housing motion on Tuesday 22 September that criticises the government's extension of Right to Buy to housing associations and calls for at least 10 new garden cities in England. Financial Times political editor George Parker chairs the Constructing a more sustainable future fringe event, also on the Tuesday, which includes speakers from Tarmac and architectural academia. Consultant Gleeds is a conference sponsor.
Labour
The main conference debates have been left slightly vague because the party's leadership election has only just wrapped up, but housing will come up as part of the communities and local government policy seminar on Monday 28 September. There's a fringe event on high speed rail and how it will rebalance the economy, that same day, as well as a fringe event on the Northern Powerhouse entitled Spin or substance?
Conservative
Communities and local government secretary Greg Clark addresses delegates on the afternoon of Monday 5 October, with devolution and housing sure to feature highly. Transport secretary Patrick McLoughlin is likely to touch on Network Rail's problems in his speech earlier the same day. That morning the Construction Youth Trust is holding a #notjustforboys event, while the RICS will warn that there is ™four years to save the construction industry∫.