Can the industrial strategy succeed? Four experts address the key challenges
By 2025 the government wants the construction industry to have dramatically improved its performance in four key areas. Here industry experts assess the chances of targets set by last week's construction strategy being met and outline some of the challenges we can expect along the way.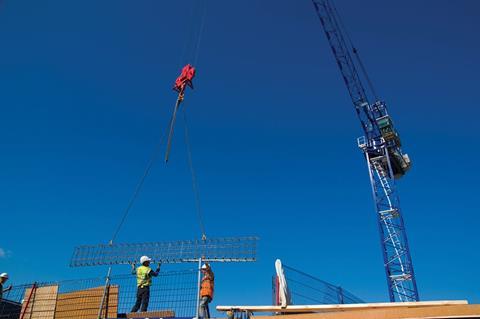 Target: A 33% reduction in both the initial cost of construction and the whole-life cost of assets
Paul Morrell, former government chief construction adviser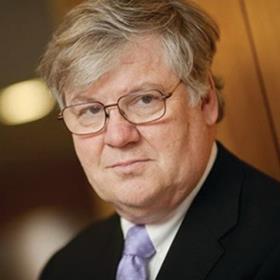 "I'll see your 20% and raise you to 33%". Big strategies require big headlines, I guess, and clearly the temptation to out-bid both Egan and the 2011 construction strategy cost targets for cost reduction in an over-expensive sector is irresistible.
Almost equally irresistible is the temptation to criticise any target as a vain hope, and those who do so may have history on their side. I think that would, however, be the wrong response.
We have become hostage to traditional processes, cautiously basing our projections on the worst of our experience - with the quoting of costs too often inclining towards the black arts (I used to say in my day job that I only trusted figures that I had manipulated myself).
As a result, I don't think we actually have any idea how much less we could build for if we could change tack. This means being clearer about how built assets create value; cutting out waste (including the waste of carbon) in our processes; integrating our operations throughout from concept to occupation design, construction, commissioning and operation; reaching the potential for innovation that resides in product manufacturers and specialist contractors; taking advantage of the ICT that has transformed other industries; creating and acting upon the feedback loop that has been missing from the industry's practice since the dawn of time; and, above all, redirecting the extraordinary amount of energy that currently goes into arguing with each other intofinding better value for our clients.
So, given that the industrial strategy looks a decade ahead, and the construction strategy targets are already in reach, why not aim for an aspirational 33%? For every industry player who considers the figure unachievable, there will be a client thinking that construction simply won't be affordable unless it comes up with a better number than that; and faced with a choice between those who say "We've heard it all before: it can't be done" and the more optimistic "It's tough, but let's try for it", I know whom I would hire.
Target: A 50% reduction in greenhouse gas emissions in the built environment
John Alker, director of policy, UK Green Building Council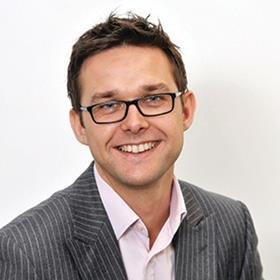 In 2009, UKGBC said we needed to cut carbon in our sector by 50% in about a decade. People thought we were crackers. The usually rather conservative Department for Business, Innovation and Skills (BIS) has now endorsed this by agreeing with industry to a commitment in the new industrial strategy to halve carbon in the built environment by 2025. No point quibbling over a few years - this is still a radical, but necessary target.
Let's be clear, this is great news. By agreeing to put sustainability at the heart of the strategy, the government is sending a strong signal to industry that it is serious about the direction of travel, and serious that it sees sustainability as a growth and export opportunity for UK Plc.
The rhetoric is important, but obviously not enough. Delivery is always a bigger challenge. I sat on the Green Construction Board's low carbon routemap working group, and it became ever clearer as we went through that process just how big a mountain we need to climb if we want to meet our carbon targets.
As everyone knows, the biggest challenge is retrofitting the existing housing stock. The construction sector would dearly love to make the most of the multibillion-pound opportunity that that represents, but it involves dealing with 26 million different clients, i.e. householders, who are yet to be persuaded. Yes, the industry could probably do more to market the benefits of energy efficiency, but it's not going to happen without some brave decisions by the government, who must use a combination of sticks and carrots to nudge people into action.
My hope is that, with BIS now having bought into the strategic goal on sustainability more than perhaps ever before, the Treasury and other more intransigent parts of the government will realise that green construction makes not just environmental, but also economic sense. We now just need the policy to go with the targets.
Target: A 50% reduction in the overall time from inception to completion for new build and refurbished assets
Richard Bonner, partner, EC Harris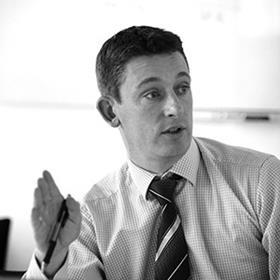 We see a few key areas in which we will need transformation if we are to stand any chance of success in reducing the overall time of projects from inception through to completion by 50%.
Firstly, procurement. We will need to see clients be far smarter in the way in which projects are procured. Key will be the expectation that client procurement teams are developed as specialists who in particular have a real understanding of the outcomes to be achieved, not just the lowest cost. Coupled with this we would expect to see the continuing early involvement of all key supply chain members.
We see advances in the development of BIM as the enabler by which we will manage the use of shared and structured data to design, deliver and use built assets. The pace of implementation is going to need to increase, and technology platforms made accessible to all in the process down to the trades. The bigger challenge will be in using technology
to enhance the sharing of knowledge and collaboration, increasing efficiency, scalability and with open-source platforms.
Smart construction sees much greater use of projects where components and elements are constructed off site in facilities that allow for swift, efficient assembly, with sophisticated logistics allowing us to move to just-in-time construction. The Education Funding Agency is now delivering schools projects with cost savings of 25-30% and project time savings (inception to occupation) of 30-40%
Programme management will be the wrapper in which all major projects will need to be procured, so we will need skilled professionals able to procure sophisticated solutions with those involved aligned to a common set of outcomes and we will need to invest in the skills and technology to underpin this transformation to our industry. Can it be done? Yes, but there are hard yards along the way.
Target: A 50% reduction in the trade gap between total exports and total imports for construction products and materials
Tracey Smith, CEO, British Expertise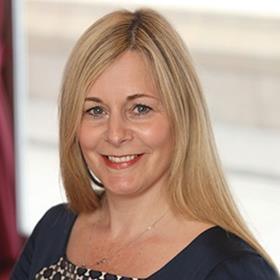 Last week's launch of the government's industrial strategy for construction highlights the talent, skills and diversity that we all know exists within the construction sector.
This is an industry where the UK has a competitive edge, with world-class architecture, design, engineering, contracting, environmental and sustainable solutions.
With the global construction market forecast to grow by over 70% by 2025, the government wants to work with industry to ensure UK companies have the support they need to fully realise the substantial growth opportunity. To compete effectively and realise the evident expansion opportunities in existing and new markets, business needs to have aspiration, confidence and appropriate support.
Where our architects, designers and consultants do contribute to international markets, it is often more difficult for UK contractors to do the same. With a few notable exceptions, UK contractors tend to be smaller than most of their European counterparts and while they can participate as part of a consortium, they are unlikely to have the critical mass to be the lead contractor on very large global infrastructure projects. To achieve the government's target to reduce the gap between total exports and imports for construction products and materials by 50%, it is critical that these organisations are given the support they need.
Working internationally can be enormously rewarding, but companies do need to be wary.
Our legal system does not tolerate corrupt practices at home or abroad. Short-termism is difficult in new markets, lead times can be prohibitively long and payback is often easier at home.
The growth of domestic PPP initiatives is a prime example of this; work with a guaranteed 20-year income at home may be more attractive than short-term, low-margin work overseas.
Other governments do actively promote, and sometimes subsidise, their own companies in foreign markets. Our government runs high-profile outward missions and according to some of our member companies then leaves the "hard bit", i.e. the conversion to sales, to the private sector. In a similar vein, and while there is some evidence that things are changing, it has generally been the case that UK export finance is limited to countries that have a good risk profile when it should be targeted at work in poorer, developing nations where support is required more urgently.