Wood is an abundant, cost-effective and energy-efficient construction material. The government is working to persuade the industry to embrace it more extensively, writes Carl Brown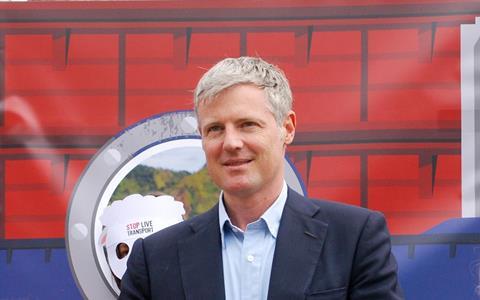 Why does the government want to increase the use of timber?
In its net zero strategy published in October the government recognised that "timber has the lowest embodied carbon of any mainstream building materials". It announced plans to promote "the safe use of timber in construction through several measures" and promised to work with industry bodies to create "a policy roadmap on the use of timber".
In simple terms, it takes relatively little energy to turn wood from trees into timber products when compared with the production of other materials. Brick, for instance, is the product of highly energy-intensive processes.
Proponents of timber-frame construction also point to its thermal efficiency and faster on-site build times.
See also: Lord Goldsmith answers our questions on the government's drive to increase the use of timber in construction.
Soaring energy costs, challenging net zero targets, dwindling fossil fuels and global supply chain issues… surely there could not be a better time to accept that the use of wood is good?
And yet construction's use of timber in England is still relatively low, according to the Timber Trade Federation, accounting for just 23% of new-builds, (compared with 75% in Scotland, for example). There is therefore a huge opportunity to drive embodied carbon down by pulling this percentage upwards.
So the government has begun a series of actions to drive better take-up of timber-frame construction. These include the setting up a cross-departmental working group to develop the "roadmap" to put in front of ministers later in the year.
It has also pledged to fund the development of innovative timber products, to drive an increase in the use of modern methods of construction to encourage the use of timber, and to work with Homes England and other delivery partners to look at ways of increasing timber use in the delivery of housing programmes.
So far, so (potentially) good.
If timber construction is so great, what's the problem?
Part of the lack of take-up may be a cultural thing – a desire among housebuilders to stick with tried and tested methods.
There are also two main concerns surrounding use of timber, namely that it is neither safe nor durable. One industry expert joked to Building recently that this is in part due to the bad reputation that wood gets in the fable of "the three little pigs".
Concerns about fire safety are understandable, particularly given the increased focus on the use of potentially flammable construction materials in the wake of the Grenfell Tower disaster in June 2017.
Nervousness about safety can also be seen in the language that the government is using. Ministers stress that they want to "safely" increase the use of timber. The government also stresses that the best opportunities for the "safe" growth of timber usage are in low-rise buildings only.
The use of combustible materials on blocks of more than 18m has been banned, although the government has now published a consultation paper on proposals to reduce this to buildings above 11m. Sadiq Khan, the mayor of London, has gone further and made the non-use of combustible materials in external walls – regardless of building height – a condition of grant funding through his £3.46bn affordable homes programme.
And in addition to the fire safety issues, the perception persists that timber is less durable and more prone to water damage. This is an issue with implications for insurance, a key obstacle to increased use that the government is looking at, as Building has previously reported.
>> Also read: Greater use of timber calls for pragmatism to keep insurers happy
So what is the cross-departmental group and who is on it?
The government has already fulfilled its pledge to convene what is known as the Timber in Construction Policy Roadmap Working Group, which met for the first time in November. It is being led by the Department for Environment and Rural Affairs and is chaired by the Conservative peer and international environment minister Zac Goldsmith.
Lord Goldsmith has a reputation as an environmentalist, through his support for planting trees in the UK and his opposition to the expansion of Heathrow airport. He not only wants to see an increase in timber-frame construction but he has also spoken of his desire to see more homegrown timber being used to achieve it.
The working group also has representation from the Department for Levelling Up, Housing and Communities, the Department for Business Energy and Industrial Strategy, the Forestry Commission and the Health Safety Executive (see box below).
The Home Builders Federation, the Royal Institution of Chartered Surveyors, The Royal Institute of British Architects (RIBA) and the Structural Timber Association are among the bodies also represented, along with academics and building safety experts.
WHO'S ON THE WORKING GROUP?
Timber and Wood processing
Structural Timber Association
Timber Trade Federation
Timber Accelerator Hub
Confor
The Timber Research and Development Association
Building Safety
Health and Safety Executive
Building Regulations Advisory Committee
British Standards Institution
Royal Institution of Chartered Surveyors
National Fire Chiefs Council
Construction
Home Builders Federation
Royal Institute of British Architects
Federation of Master Builders
Green Construction Board
House Builders Association
Academia
University College London
Edinburgh Napier
SIRT Research Group
Construction Scotland Innovation Centre
Bangor University
Building Research Establishment
Government departments / agencies
Department for Environment, Food & Rural Affairs (DEFRA)
Department for Levelling Up, Housing & Communities (DLUHC)
Department for Business, Energy and Industrial Strategy (BEIS)
Forestry Commision
What will the working group look at?
The group is tasked with setting up the roadmap and installing a series of milestones and metrics that will set out precisely how timber construction can be adopted safely.
It is looking at four main areas: building safety and design, supply and demand of timber; lenders, insurers and warranty providers; timber's role in reducing embodied carbon and competency and skills in construction, design and engineering.
The group, which numbers 21 industry stakeholders in addition to officials from the three government departments, is being split into sub-groups looking at each of the above issues.
Areas the group will look at
Encouraging research into barriers to uptake of timber, specifically looking at timber strength grades and the fire resistance of engineered timber structures and consolidating existing research from industry and government. This will inform key safety recommendations to increase timber in construction in England.
Collaboration between industry and government to increase the supply and demand of timber in construction in the England. This will inform recommendations to strengthen the domestic timber market.
Boosting market confidence for lenders, insurers, and warranty providers for timber in construction (TiC), outlining key regulatory recommendations and necessary research.
Utilising and encouraging research into timber's role in the reduction of embodied carbon in the built environment and consolidating existing research from industry and government. This will inform key recommendations about best practices within low carbon construction.
Considering what an appropriate indicative target may be to aid government thinking on this matter, including Climate Change Committee (CCC) advice that increased TiC is required for net zero.
Exploring opportunities/barriers to promoting timber products such as CLT or Glulam as viable alternative to traditional structural timber, and the role of other timber products (eg insulation) including additional research needed, as well as opportunities/barriers for using wood and wood products in custom and self-builds.
Ways to boost recovery and reuse of wood to prolong carbon storage and maintain availability of resources for further life cycles, including how repurposed wood or recycled wood could help support the safe increase of timber in construction.
Assessing the timber market early on during the preparation and planning stage, including the availability of skills, capabilities and capacity of the building design and construction sector to incorporate timber in design and build, and assessing the barriers to entry.
Development of clear metrics and milestones
The group will also consider further actions in both the public sector (such as procurement by Homes England, schools and NHS) and in the private sector (for example through planning and regulation) to enable greater use of structural timber.
Will this become government policy?
The group aims to draft an initial set of proposals by May and then to finalise the roadmap over the summer, before submitting it to ministers for approval in August. The roadmap will then be published in the autumn and reviewed every three months. It is envisaged that it will then form the basis of the government's policy for timber in construction.
How is the war in Ukraine affecting things?
The conflict in eastern Europe will have an impact in the short term and will feed through into discussions in the sub-group on the supply of and demand for timber. While timber has not been included in current sanctions imposed by the government, earlier this month the trade body Timber Development UK (TDUK) advised all of its members to cease trading with Belarus and Russia.
It cited "extremely high" reputational and financial risks of having "conflict timber" in inventories or buildings. TDUK says relatively small amounts of timber are exported from Russia to the UK directly, but it is a major supplier to the EU.
In a market statement yesterday, TDUK said: "We are already working with EU supply partners to find ways to compensate for the overall loss of volume coming to the EU from Russia."
TDUK said products such as Russian Siberian Larch, or wood used in joinery such as birch plywood, or oak, will see supply directly affected. It warned that "some key products will no longer be imported and are likely to be under significant pressure in coming months until alternative sources or products can be found". It also stressed that it will take time for existing stock to "flush through the system".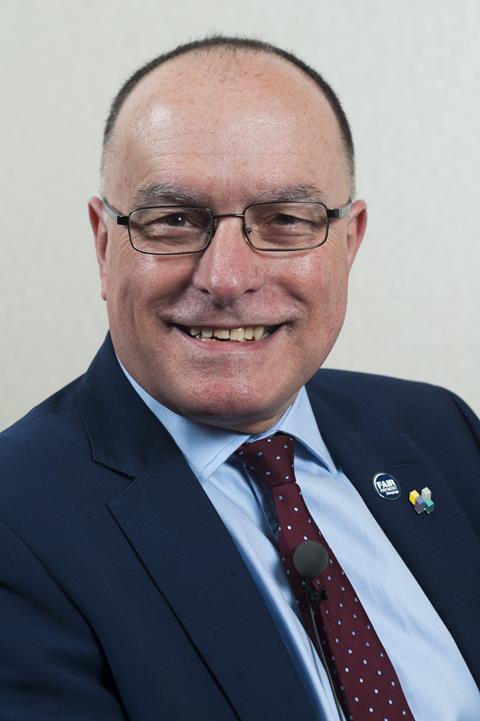 What is the mood among the working group?
There is a genuine desire to see what can be done to increase the use of timber in UK construction projects and the decision to convene a wide-ranging group to look at the issue has been widely welcomed. Simon Allford, president of the RIBA, is among many prominent figures to have endorsed the plan.
Working group member Andrew Carpenter, chief executive of the Structural Timber Association, said: "The direction of travel is extremely positive and everyone is keen to collaborate and come up with solutions.
"Structural timber can play an essential role in helping meet the government's net zero by 2050 target."
>> Also read: Let's make timber safer
So amid much current industry gloom about the economy, inflation and availability of materials, here is one group that is looking for positive outcomes in the drive to increase the amount of timber-frame construction in the UK. By the end of the year it should be clear just how likely it is to succeed.