This week two members of our panel of floating voters highlight vital areas of construction policy that will require the attention of the next government, whatever its political make-up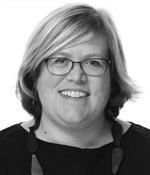 Understand the complexity behind our housing crisis
Hilary Satchwell, director, Tibbalds Planning and Urban Design
Set up an independent housing commission made up of experts from across the industry. It should properly review the issues around housing delivery in a concise timescale, to see where the stops and the gaps are, and to make clear recommendations on how best to increase the number of homes delivered. At the same time it should ensure that future plans create communities and places that really work for those that will live in them. Housing delivery on the scale needed is not a simple matter that can be solved by soundbites and blame. There are lots of factors involved and many reasons why delivery isn't meeting demand. We need more new homes, we need genuinely affordable homes and we need places that support sustainable communities, jobs, health, play, biodiversity and civic engagement. There is more than one way to do this but it needs a wide-reaching and long-term view.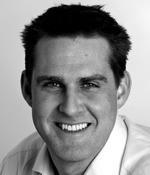 Take time to find the right solution for infrastructure
Neil Dower, managing director, Conamar
Although the next government needs to tackle major issues, it would be a mistake to think that possible solutions must all be of the same magnitude. Not every project needs to be done on a grand scale. Consider alternatives to big infrastructure, major frameworks and nation-wide, one-size-fits-all plans. They're right in some situations, like HS2 and Crossrail, but not for everything. Spend time with people in business and industry and work with them to find appropriate solutions that are well thought through and can be delivered effectively with the minimum red tape. There are many SMEs who are extremely capable, and very willing to help deliver what's needed. For the right tasks they will be more agile, better tapped into the local workforce, and able to show results quickly. Take this into account when reforming procurement, too. Get the school building programme back on track and refresh NHS estates contracts. And, above all, keep the economy on course.
Our campaign

At the start of 2015 Building published its Agenda 15 manifesto after a year of consulting the industry on its views. The manifesto outlined six big challenges:
Infrastructure
Housing
Retrofit
Skills
Public spending
Political, macro economic
It also presented eight key recommendations - the aims of which were to tell politicians what construction needed from them to thrive.
To find out more about the manifesto and to pledge your support go to building.co.uk/agenda15