Firms have begun announcing they have signed up to Michael Gove's cladding deal. Here's what we know so far
The country's biggest housebuilders have this week been putting out statements confirming they have signed up to Michael Gove's fire safety costs deal to remediate blocks over 11m in height.
Under the deal, firms agree to pay for the costs of fixing 'life critical fire safety issues' in blocks they have developed over the past 30 years, without using funds from the government's Building Safety Fund.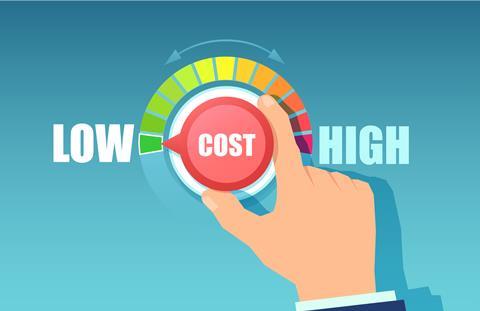 The compromise deal has been reached after housing secretary Gove tabled legislation which, when enacted, could restrict housebuilders' ability to trade if they don't sign up.
He has also called for them to pay into a larger £4bn fund, which would have covered 'orphan blocks' built by developers who can't be identified or reached, with negotiations over that issue parked in order to get the pledge agreed.
The statements put out this week by those listed firms confirming support for the deal vary in length and detail, with some simply stating they are signing up and others outlining estimates of extra costs and number of buildings affected.
See also>> More housebuilders sign cladding pledge
See also>>The true cost of Gove's new cladding policy on the housing sector
For many housebuilders there is still a lack of clarity around which buildings will definitely need work doing and how much of the cost may ultimately be recovered from contractors and other parties.
Scroll down to see what each of the 10 housebuilders announcing pledges so far have said.
Housebuilder
Annual Turnover (£)
Estimated extra cost from pledge (£)
Number of buildings covered by pledge
Previous amount set aside for fire safety work (£)
Comments
Taylor Wimpey
4.28bn
80m
165m
"We will continue to work with building owners, management companies and leaseholders and remain committed to resolving these issues as soon as possible for our customers."
Crest Nicholson
786.6m
80m-120m
47.8m
"The group will continue to work at speed to refine its latest estimate of these costs."
Persimmon
3.61bn
0
75m
"We continue to believe that the £75m provision set aside for the rectification works remains appropriate."
Gleeson
288.6m
0
15 to be reviewed
"The board is not aware of any material fire safety issues in respect of the 15 buildings it was involved in."
Redrow
1.94bn
164m
36m
"We will work with leaseholders to remediate their buildings and, where possible, pursue recoveries from main contractors, warranty providers and other third parties."
Berkeley
2.2bn
No figure given
"Berkeley confirms that it has signed the Developer Pledge Letter which sets out the principles under which life-critical fire safety issues on buildings that they have developed of 11m and above will be remediated."
Barratt
4.8bn
350m-400m
79
201m
"We intend to seek recoveries from other entities involved in the development process who may have a responsibility to share the costs of remedial works."
Vistry
2.4bn
35m-50m
25.2m
"We are increasing our dedicated resource to effectively manage these remediation works."
Countryside
1.5bn
No figure given
221 to be reviewed
41m
"Many of these buildings will not require remediation. Any further liabilities arising cannot currently be accurately quantified."
Bellway
3.1bn
300m
186.8m
"The group will continue to pursue further recoveries from suppliers, subcontractors, professional advisors and others, where they have a liability, although we note that these are likely to be unavailable where contractual limitation periods have expired."