Here we show government spending by department, including capital funding, and where it's expected they'll be forced to make savings
Health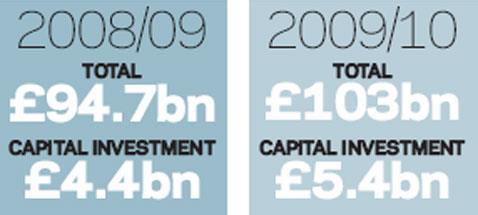 Health, along with international development, is one of the budgets to have been "ringfenced" by the government, but this doesn't mean that capital spending won't decline - the Budget predicted a fall of £500m to £4.9bn in 2010/11.
Communities and local government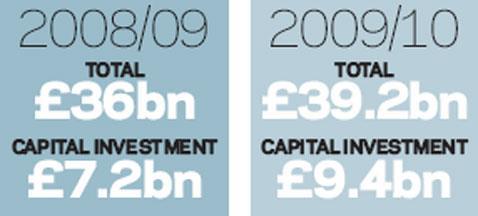 Eric Pickles' department was one of the first to settle its budget with the Treasury, although it was reported to be a "provisional" settlement that did not include capital expenditure, and cuts to local government were dependent on how much other departments grant local councils. The Housing and Communities Agency is to have £220m less.
Education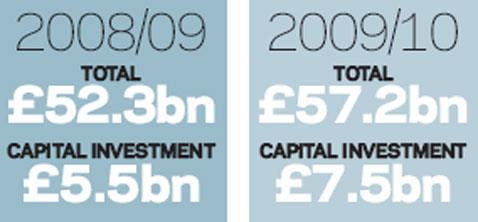 The £55bn Building Schools for the Future programme has gone, but this could have been a sacrifice made by education secretary Michael Gove with the intention of opening the way to gentler cuts in the spending review. We will know whether it succeeded on 20 October.
Transport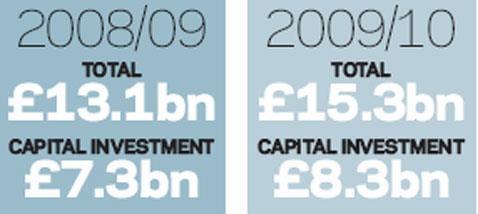 Transport secretary Philip Hammond must prepare for cuts of about 25%. Hammond has recently hinted that train passengers will have to "share the pain" in cuts, so fare increases could go some way towards funding huge infrastructure projects such as Crossrail and the tube.
Justice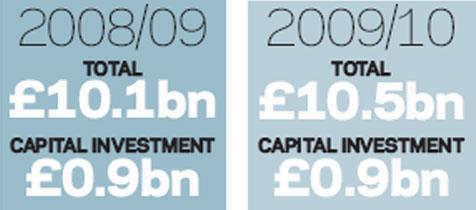 A letter to the Public and Commercial Services Union in August claimed that £2bn of the department's £9bn budget could be cut. Justice secretary Ken Clarke has already announced cuts to the £4bn prison building programme, with most of the five proposed schemes expected to be scrapped.
Energy and climate change
Chris Huhne has settled his budget with the Treasury, but it does not include nuclear and coal legacy costs, so there have been warnings that cuts may have to come from the green development head, putting at risk feed-in tariffs and wind farm development.