Our series featuring suggestions from experts on ways for the industry to tackle climate change continues, this time with a focus on what professionals can do
The complex and fragmented nature of the built environment sector, coupled with the fact that virtually every building is bespoke, can make it hard to form an industry-wide approach to sustainabiliy. But across the industry there are many ideas and initiatives to tackling the problems of climate change.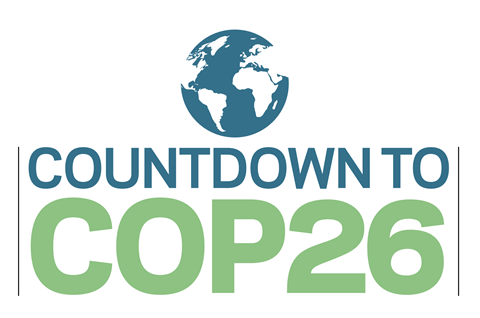 When we asked a wide range of industry experts for their ideas on what can be done, many of the suggestions focused on how professionals and their institutions can play a role.
>> Read: How construction can help to save the world
>> Read: How construction can help to save the world (part 2)
Those proposals ranged from designing more around community needs as well as around trees, to professional bodies mandating net zero expertise, and the industry working together to standardise emissions measurement and normalise post-construction energy monitoring.
Focus on community needs
Hugh McEwen, partner at Office S&M
The best way to design responsibly is to make places that are resilient enough to meet future needs, and this can only be achieved by listening carefully, understanding needs and designing for the specifics of the community. Social sustainability is therefore as important as environmental sustainability.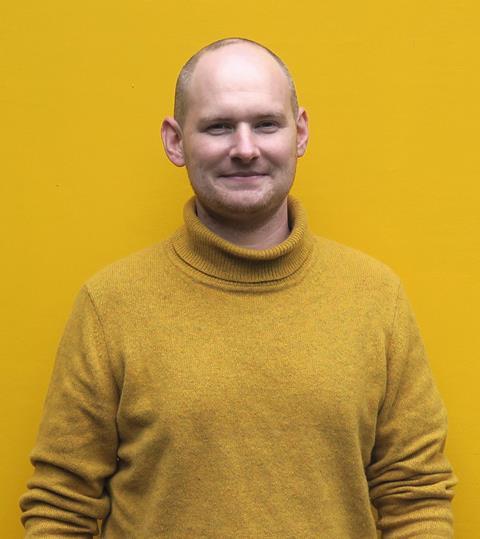 The built environment's impact on the climate is generally due to inefficiencies caused by spaces that are not fit for purpose, either operating poorly or having to be demolished. Generally these are spaces that are not "broken" but simply don't meet the needs of the people who occupy them.
This is why we know engaging with users, wider communities and stakeholders is key. We embed ourselves in the communities where we live and work. We know that emerging practices are smaller and nimbler, with a greater connection to the places that they work. At the same time, we are able to innovate and collaborate in order to tailor our team, collaborators and partnerships to the task at hand.
For example, we are collaborating with wellbeing consultant Ekkist on a project to deliver a community space in an existing building in Newham, east London. As a resident of the borough, I know how important concerns around health, air quality, and covid-19 are, and we are responding to these needs by designing a space with wellbeing at its heart. This is also an opportunity for us to reflect on what culture means to the local area and build support and capacity for this to be sustained, rather than being erased and replaced.
It goes without saying that repurposing existing buildings is the greenest way of building, and by reinvigorating this space we know we can future-proof it. We need to be doing more with less. This isn't just about materials; it is about space, energy and people.
Design more around trees
Sue James, convenor at the Trees & Design Action Group
Trees have made great steps onto the political agenda – the Committee on Climate Change requires the planting of 30,000ha of trees every year to 2050. So we have a land use challenge as to where to plant them for carbon sequestration, where to encourage natural regeneration and where, beyond the 30,000ha, to plant trees for timber to use in construction.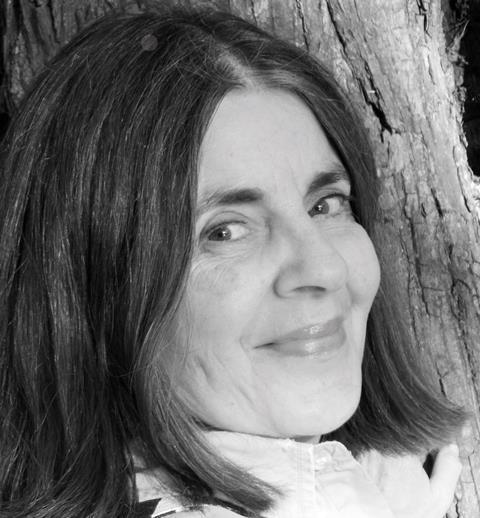 The England Trees Action Plan (May 2021) led to an additional clause in the National Planning Policy Framework (Cclause 131): "Planning policies and decisions should ensure that new streets are tree-lined, that opportunities are taken to incorporate trees elsewhere in developments".
This is another challenge, but it promotes the use of trees and green infrastructure as part of a climate-based approach to planning and design: trees for cooling buildings and the spaces between them, trees for upper catchment management to reduce flooding, but also urban catchment management integrating trees and sustainable drainage systems.
All those engaged in design and delivery should know more about the role of trees as long-lived contributors to tackling climate change, improving the quality of place and as carbon capturing products for low carbon buildings.
Indeed, trees offer multiple benefits across the environmental, economic and social spectrum and are one of the most cost-effective contributors for construction to tackle the climate crisis.
Trees & Design Action Group can be found at www.tdag.org.uk.
Post-construction energy monitoring
Julia Barrett, chief sustainability officer at Willmott Dixon
While the construction industry makes strides towards decarbonisation in the design of future buildings, the elephant in the room is how we manage a building's performance gap.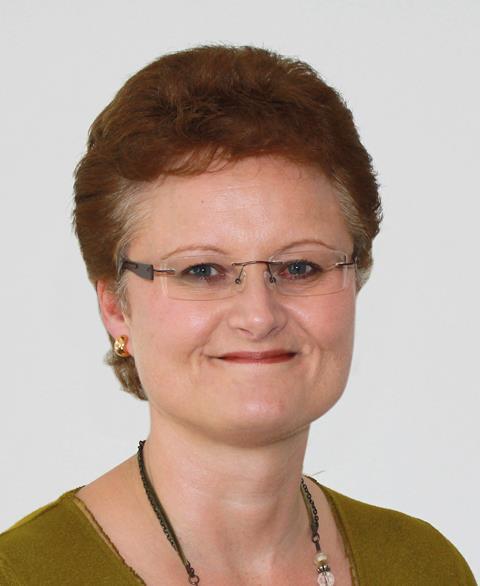 According to the Chartered Institution of Building Services Engineers (CIBSE), "the gap between modelled and actual energy performance sometimes exceeds twice the initial prediction". This, coupled with the built environment contributing nearly 40% of the UK's total carbon emissions – half from energy usage in buildings – means closing the performance gap has never been more crucial.
The "be seen" requirement announced as part of the London Plan 2021 expects all major development proposals to monitor and report on their operational energy performance for at least five years post construction. Willmott Dixon is working with its customers to embed our comprehensive Energy Synergy process into our after-build service to drive performance towards target levels post completion.
The process gathers measurements of a building's in-use energy performance and compares it to our modelled targets. We do this for two to three years after handover to ensure energy-efficient standards are met.
For example, after handing over the £37m Warwick Sports Hub to the University of Warwick in 2019, we embedded the process into the after-build service. We monitored operational use across 12 categories from heating, ventilation and pumps, through to domestic hot water. Within the first year, it was delivering savings of more than £40,000 and a carbon dioxide equivalent saving of 98,520kg, enabling the sports hub to become the most energy-efficient leisure centre in the UK, performing 27.5% better than the CIBSE's benchmark.
Design institutions to mandate net zero expertise
Keith Clarke, chairman of Constructionarium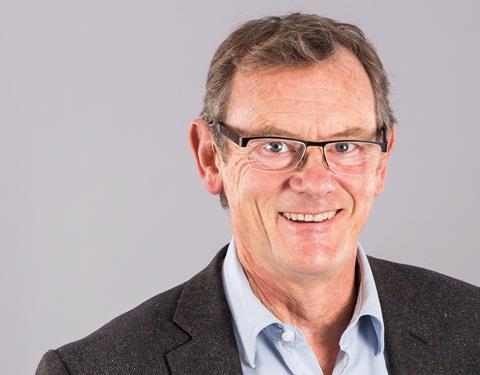 We need a ministerial statement on net zero design professionals within two years. The construction minister should demonstrate the global strength of UK institutions by requesting all built environment institutions within two years to equip and then mandate all members to be capable of playing their respective part in a net zero built environment and its systems.
The UK's international reputation for civil engineering and architecture can now demonstrably lead the world in equipping its members for a rapid transition to net zero, incorporating the technology and systems thinking necessary for the UK not only to achieve the objectives in the Climate Change Act but also to demonstrably lead the world in its knowledge-based expertise.
Standardised emission measurement
Othmane Zrikem, chief data officer of A/O PropTech
A vital step on the road to a greener construction sector may seem obvious, but is often overlooked: we need to be able to properly measure emissions. If we cannot effectively measure pollution, we will be working towards destination net zero with no confirmation that we are on the right route.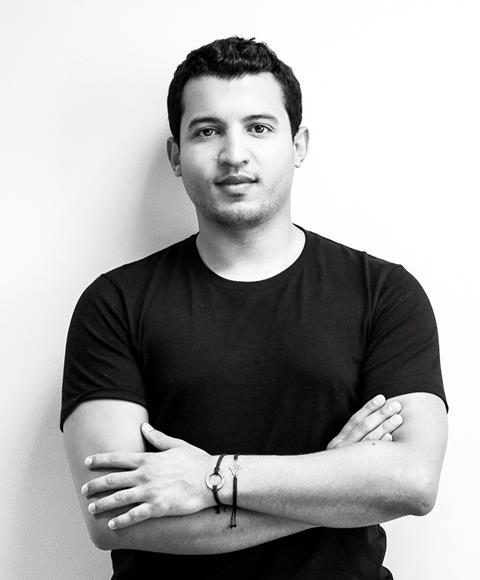 In practice, this means using tools that will accurately measure the amount of carbon produced by a building across its entire construction lifecycle. This used to be extremely difficult but emerging technologies are joining the dots between eco-design tools to take the step towards generalised lifecycle assessment – hopefully creating tools that enable project owners and their advisers to build secure and competitive carbon energy strategies, right from the upstream phases of real estate operations.
There are still no formal rules for calculating embodied carbon in the UK despite calls from the Climate Change Committee. Given that embodied carbon can account for half of a building's lifetime emissions (according to the World Green Building Council) and that the built environment produces 40% of the world's CO2 emissions (according to the UK Green Building Council), it is imperative that the government acts soon.
Proper measurement is a two-pronged approach, requiring both innovative technological solutions and a robust regulatory framework that ensures everyone is using the same yardstick.
The benefits are clear: more data and a single, overarching benchmarking system mean the worst offenders will be shunned and will prevent greenwashing. In an increasingly environmentally focused world, the greenest firms will attract the most investment.
This deceptively simple solution requires concerted effort from government regulators and industry. But, given the benefits – and when faced with a climate crisis – it's an easy choice to make.
Do please send us your own ideas for making construction greener! Email us, using the subject line "COP26 ideas", at newsdesk@assemblemediagroup.co.uk
How construction can (help to) save the world
1

2

3

Currently reading

How construction can (help to) save the world, part 3

4