There is a lot of talk about the climate crisis at the moment, but it is actions not words that are needed. So we put out a call across the industry asking people to identify one thing that could effect positive change. Here are some of the suggestions, with a focus on central government policy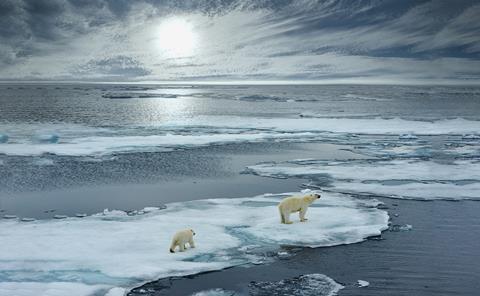 The violent storms, raging fires and huge floods experienced by many thousands of unfortunate people this year have added even greater urgency to the need to tackle climate change now. Buildings are a major contributor to greenhouse gas emissions; in the UK these equate to about 40% of the UK's total carbon footprint.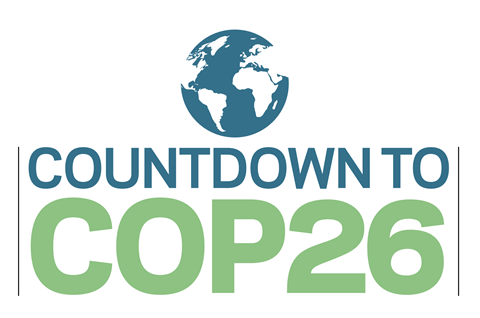 These emissions come from multiple sources, including heating our stock of older, badly insulated buildings and powering new offices and homes. A significant proportion of emissions are generated by the materials and processes used to construct new buildings and infrastructure, with cement and steel manufacture being particularly carbon-intensive.
>> Also read: A doughnut-shaped solution to help save the world
The complex and fragmented nature of the construction industry, coupled with the fact that virtually every building is bespoke, militates against simple solutions to the problem. So we asked a wide range of industry experts for ideas that could help tackle this seemingly insurmountable problem.
Many of the responses focused on what the government can do in terms of policy approaches, including mandatory energy audits every time someone gets a new kitchen, more funding for research, and investing more money into renewable energy schemes such as tidal power.
More funding for research and education
Jerry Tate, partner at architects Tate + Co
There has been excellent progress on reducing operational carbon emissions, with better statutory regulation and standards such as Passivhaus becoming more prevalent. But there is still a mountain to climb in terms of education, and demonstrating how to actually implement low carbon solutions.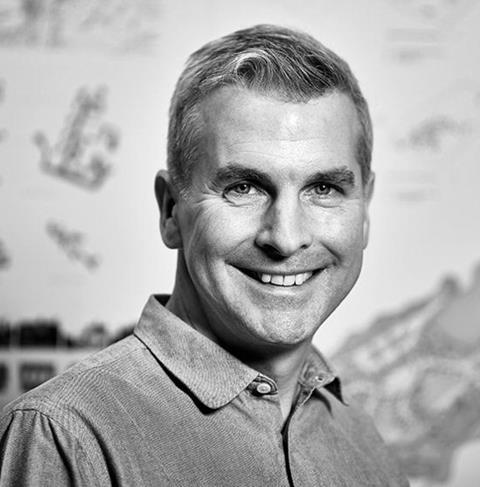 Organisations like the Passivhaus Trust or the Supply Chain Sustainability School are doing an incredible job, but we need to expand their efforts and the industry needs to provide them with more funding. We also need more data and evidence-gathering from real buildings and their actual carbon emissions. I am convinced that this would show that a simpler, fabric-first solution gives the best results, as opposed to a more complicated "systems" approach.
The part of the solution most lacking at the moment is how to achieve low embodied carbon emissions in our built environment. Whereas on a typical building embodied carbon would account for 30% of a building's lifetime emissions, with Passivhaus this can be up to 70%. This can been exacerbated by the sourcing of high-performance, low-energy building components from places such as eastern Europe.
Local sourcing, natural materials and retrofitting existing buildings will all be part of the solution. This will need to be regulated as part of a statutory process for it to be more widely implemented. Lifetime carbon assessments have already entered the London Plan and we should push for these to become a requirement nationwide, to ensure we address carbon emissions in a truly holistic manner.
Tidal energy infrastructure
Stuart Murphy, founder of renewables project TPGen24
The largest barrier to a low carbon society exists within its foundations, specifically the renewable energy network and its output capacity. It is nowhere near capable of meeting our ambitions, nor is our planned trajectory going to get us to net zero any time soon.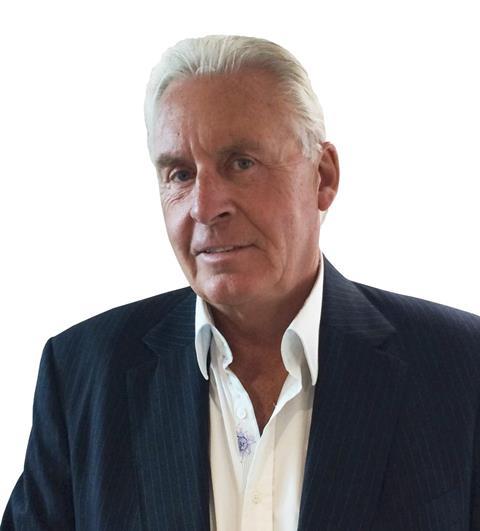 Consumption will continue to rise, and limiting it is political suicide. So we fall back on fossil fuels or expensive, hazardous alternatives such as nuclear.
With no planet B to fall back on, we need low-emission innovations which make our lives greener and easier, so let's concentrate on what will deliver it: a secure, robust and high-capacity renewable energy infrastructure.
Our renewables network struggles to keep pace with demand because of its operational intermittency. Both wind and solar require optimal weather conditions; they become redundant when the wind does not blow and the sun does not shine.
Tidal energy provides a realistic, scalable alternative which can enhance the current mix – and construction can help by establishing the infrastructure to deliver it.
Tidal is a vibrant sector with exciting technologies coming online to realise the potential for this woefully untapped resource. Our own TPGen24 has the ability to generate base load electricity 24/7, 365 days a year, putting an end to intermittency forever.
What should make this particularly attractive to contractors is tidal infrastructure's potential to deliver a green society while reaping the financial, employment and investment opportunities such large-scale projects bring. This would have the dual effect of affirming construction's sustainable credentials while generating valuable, responsibly sourced income to fund future low-carbon ambitions.
Compulsory energy audits by bathroom and kitchen fitters
Robin Nicholson, fellow at Cullinan Studio
One of the biggest challenges facing many of us is how to improve our homes in an environmentally responsible way. Where do you start? Who do you ask?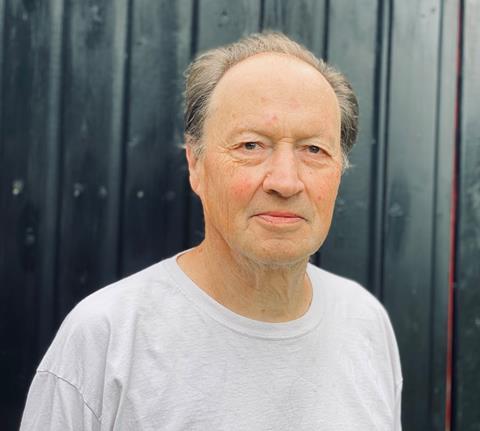 We know that we can easily get a shiny new kitchen or bathroom from a specialist or builders merchant such as Travis Perkins or B&Q. This will often involve someone doing a survey then producing CAD drawings and a simulation. Installation will involve multiple trades and will almost certainly alter the internal environment and energy demand.
But inviting a stranger into our homes to tell us what to do to make it more comfortable in terms of temperature and humidity and to use less energy sounds scary and expensive. It is easier to settle for a new kitchen, but that is not helping our energy problem.
Done properly, an energy audit would create a pathway for upgrading your home, just as Parity Projects offers to local authorities (parityprojects.com/services/pathways). So why don't we require all kitchen and bathrooms suppliers and installers to provide, within a slightly increased overall cost, a condition survey of the whole house and a strategy to enable it to become net zero in manageable stages.
The additional cost should be marginal and implementation not mandatory, but it should ensure that a new kitchen or bathroom does not preclude the changes that will be needed by 2030 – or make a bad situation worse.
Builders merchants will be able to supply the necessary materials and should be prepared to share the cost with the supplier. At least the massive process of retrofitting the nation's homes will have begun.
Local information centres
Andrew Scoones, director of Ngenuity
My proposal is to set up a network of local information centres that are independent of commercial interest and are principally for the use of homeowners, designers and builders.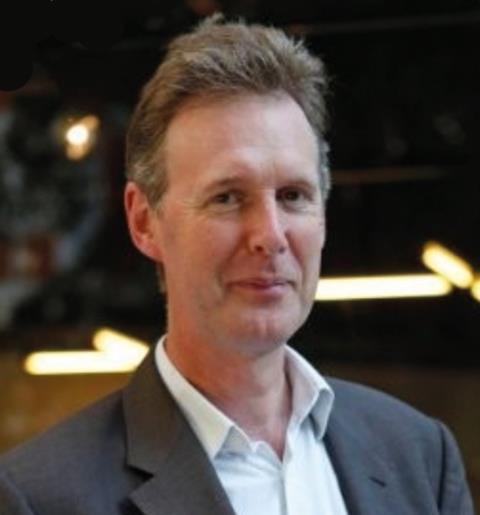 The walk-in centres would deal with homeowners' individual circumstances to strategise appropriate measures that can be taken immediately and over time to reduce their carbon footprint. Every small town and borough should have one.
The centres could demonstrate different technologies and techniques and advise on suppliers and local networks. They would also advise on financial strategies for using grants and other types of funding.
Ideally they would be staffed by architects and other professional designers who can advise on broader aspects of design (and perhaps charge a fee for non-standard services). Empty high-street shops could be used to provide exhibits and space for consultation so that this becomes part of a realignment of what the high street is for.
Carbon-saving advice would be free of charge to the homeowner, with the centres subsidised by local and national government. They could be established by local crowd-funding initiatives to confirm demand.
The centres would record and share information about similar local building types. As part of a national network they would provide rapid feedback loops into a national database.
An annual carbon budget
Gary Clark, regional leader of science and technology at HOK
We need to see a "code red" annual carbon budget implemented for UK buildings that aligns with the latest Intergovernmental Panel on Climate Change (IPCC) global budget of 500 billion tonnes of emissions over the next 30 years. If we go above this figure, then we will overshoot the 1.5ºC temperature increase and face inevitable catastrophic climate events.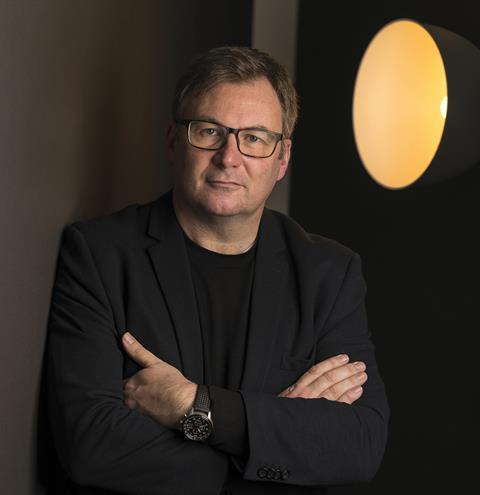 Based on this, the estimated annual budget for UK buildings is 67 million tonnes of carbon a year for the next 30 years. Assuming a linear regression, we must meet this target by 2035 to align ourselves with the global IPCC budget. This would equate to cutting 55% of our current building emissions, including for our 45 million existing buildings.
How can this can be delivered? First, we need everyone to sign up to the RIBA 2030 climate challenge targets. To ensure that this happens, the government must enshrine these targets in planning and building regulations to align with its legally binding net zero commitments.
What this means is that if a developer cannot achieve net zero targets, then they will have to reduce what is built or pay for offsetting. This will make refurbishment a more attractive option, since two-thirds of embodied carbon emissions come from within the foundations and superstructure.
And that's not all: ideas for positive change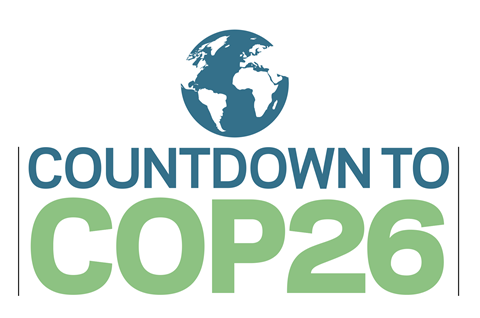 This feature is part of our Countdown to Cop26 series in the lead up to the world climate conference in Glasgow in Novermber. We will be publishing more big ideas about ways to tackle the climate emergency this week and next.
Do please send us your own thoughts about how to make construction greener! Email us, using the subject line "Cop26 ideas", at newsdesk@assemblemediagroup.co.uk
How construction can (help to) save the world
1

Currently reading

How construction can (help to) save the world

2

3

4