What lies in wait for construction in 2016? We read the cards on the projects, the politics and the policies set to shape the year ahead – while key industry insiders predict what the major talking points for the next 12 months will be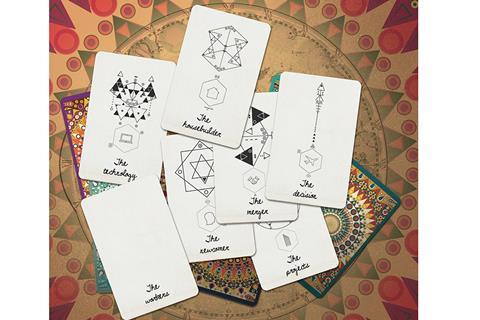 If 2015 was defined by the general election, rising construction prices and the growth in Chinese investment, the jury is still out on what will be the defining trends for 2016. But in terms of overall growth, guarded optimism is the watchword for construction industry, despite the dip in output that took place in the second half of last year.
Overall construction will grow by an unspectacular but healthy 3.6% or 3.8% this year, according to forecasts by Experian and the Construction Products Association (CPA) respectively, a shade above the level recorded in 2015. Growth will then speed up to around 5% in 2017, according to both forecasting bodies. The chief drivers, according to the CPA, will be offices and private housing, which are expected to expand by 8% and 7% respectively.
Kevin Cammack, construction analyst at Cenkos, says in 2016 the market will see some slippages but that the overall trend will be positive. "It'll be a case of two steps forward, one step back: there are still pockets of weakness," he says.
Overall, though, this will be a year when construction has more cause to cheer than weep, believes Richard Threlfall, head of infrastructure, building and construction at KPMG. "This will be the year when things start to come together for the industry," he says, based on his view that underlying demand for construction is strong and capacity bottlenecks will come more closely into balance.
Here we look at the key themes likely to emerge.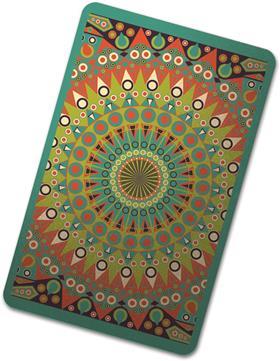 Economy
The defining economic event of 2016 has probably already taken place: that is the US Federal Reserve Bank's decision to increase the base interest rate of the world's biggest economy for the first time in seven years.
Simon Rawlinson, head of strategic research and insight at Arcadis, says the impact of this move will be felt keenly in the UK.
The emerging markets investors, who have played such a crucial role in propping up the property market, will see their local currencies lose value against the dollar, with the increase adding pressure on the Bank of England to raise its rates.
"The UK will still be attractive but it will be less affordable", says Rawlinson, who predicts that one or two major residential schemes will be canned as a result.
The UK will still be attractive to emerging markets investors but it will be less affordable

Simon Rawlinson, Arcadis
The Bank of England too is expected to raise its base rate from 0.5%, although the expected timing of this move has slipped from earlier forecasts.
Cenkos' Cammack says: "While it may not be a massive hurdle for the industry to get over in terms of impact on demand, it could have an influence on sentiment going forward."
Overall UK GDP is expected to grow by 2.7% in 2016, broadly in line with last year's performance.
Inflation meanwhile is likely to remain low following the recent fresh plunge in global crude oil prices, although construction has not really seen the benefit of falling prices.
Overall build price inflation is likely to be 4-5%, says Rawlinson, as skills shortages give employees and subcontractors the whip hand when negotiating payment.
He adds that reinforced steel bar prices may fall as low as £400/tonne during 2016 as demand for the material from China continues to soften, 25% below the figure seen typically in 2015.
"That's spectacularly cheap but that's probably the only area where employers see deflation coming through," he says.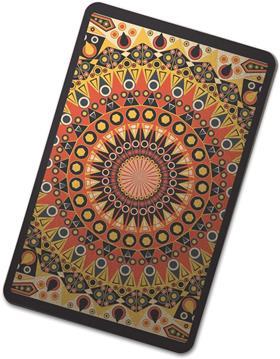 Politics
Next year's big election, at least as far as the construction industry is concerned, will be May's London mayoral poll.
Regardless of whether Conservative Zac Goldsmith or Labour's Sadiq Khan wins, the result will mark a sharp departure from the strongly developer-friendly approach which has characterised incumbent mayor Boris Johnson's time at City Hall.
Goldsmith has made his name as a green while greater provision of social housing is central to Khan's pitch.
Tom Curtin, chief executive of public affairs company Curtin & Co, who predicted an outright Conservative victory at this year's general election, thinks Khan will win a narrow victory over Goldsmith as the Tories begin to suffer from mid-term blues.
With the mayoral election out of the way, Arcadis' Rawlinson predicts that the government will finally give the go-ahead for the third Heathrow runway.
Before then, Lord Adonis' National Infrastructure Commission will have delivered its first set of recommendations, covering energy and transport in the North and the capital, in time for March's Budget.
This year will also see the roll-out of the government's home ownership drive. Policies supporting this include what many will see as well-meaning measures to level the playing field between landlords and first-time buyers by hiking taxes on buy-to-let properties.
However, this move could blow up in the government's face, warns Curtin. He argues that the combination of measures threatens to depress house prices just when demand from overseas investors may be about to curdle anyway.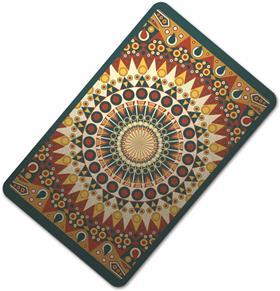 Projects
There's little doubt, following last month's news of plans for the City of London's tallest tower, where the UK construction industry's attention will be focused.
The so-called "Trellis", which will replace the 1960s block housing Aviva's headquarters, is just the latest addition to a plethora of skyscrapers being planned for the narrow streets around the historic Leadenhall market.
Work is due to begin early this year on the 62-storey replacement for the Pinnacle, the project that became such a graphic symbol of the industry's wider woes during the recession.
That triangle around Leadenhall Street will become the epicentre of tower construction early next year

Simon Rawlinson, Arcadis
"That triangle around Leadenhall Street will become the epicentre of tower construction early next year. As a cluster of construction projects, it is going to be extraordinary," Rawlinson says.
However, while City towers may capture the headlines, a more representative indicator of the industry's overall health will be the speed at which pace of work picks up in regional cities. The planned start of work during spring on Birmingham's Paradise Circusredevelopment of the city's library complex, which has been in gestation since the turn of the millennium, will be keenly anticipated.
On the infrastructure front, the construction of Crossrail will be drawing to a close. The winding down of this mega-project means that while new projects may be coming on stream, Experian forecasts that this sector's growth will slow down to 5% this year.
Threlfall is optimistic that work will start to happen at Hinkley Point C, the first of the UK's wave of new nuclear power stations. However, Arcadis' Rawlinson is a lot less sure following the ejection from the CAC 40 list of France's leading quoted companies of EDF, which is leading the project.
Despite the government's efforts to derisk the project, Rawlinson predicts that EDF will not reach a final investment decision on Hinkley, meaning that it could slip in the nuclear pecking order behind Horizon's plant on Anglesey.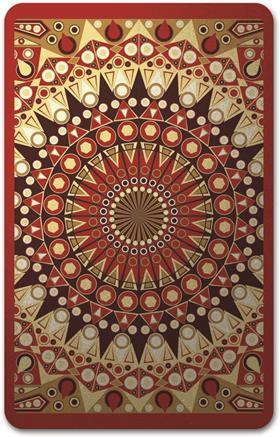 City
The strong growth prospects for the UK construction market are fuelling a growing appetite to buy UK contractors, says KPMG's Threlfall.
Cenkos' Cammack agrees: "The market recognises there is a growth opportunity ahead that you can buy into."
And there's no surprise where a lot of this appetite is coming from. Arcadis' Rawlinson predicts that one of the UK's top 10 contractors will be partly or wholly in Chinese hands by this time next year.
But Cammack believes that contractors, especially those that are privately-owned, will be reluctant to sell because they want to reap the benefits of the recovery rather than cash out when valuations are still low.
The market recognises there is a growth opportunity ahead that you can buy into

Kevin Cammack, Cenkos
Threlfall agrees, noting that publicity-shy Chinese investors don't tend to like the scrutiny that comes with buying listed companies.
While construction's recovery has until now been a largely margin-free one for contractors, this picture may finally start to change in 2016 as the contractors finally clear the backlog of projects taken on during the downturn at very low prices.
At least two housebuilders, including Countryside, are expected to list on the stock exchange this year as their private equity backers finally cash in on the sector's post-recession rebound.
Cammack says he expects to see specialist subcontractors take the stock market plunge, but only as part of a wider investment strategy that requires an injection of cash or capital.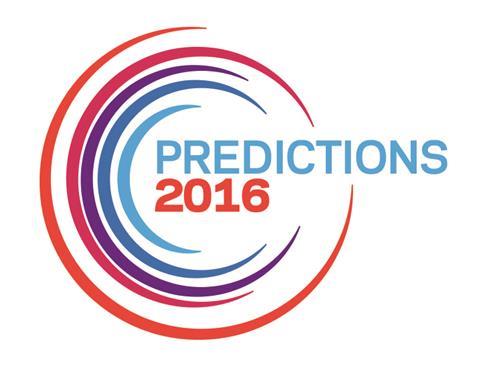 We asked five industry bigwigs to make their predictions of what the principle shocks, challenges and projects of 2016 will be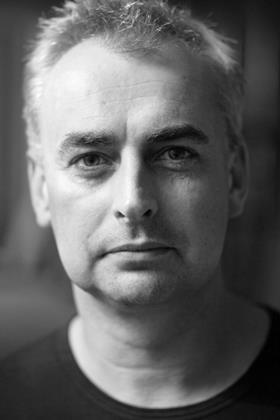 The architect: Paul Monaghan, director, Allford Hall Monaghan Morris
Big challenge: The industry is totally at capacity. This is clearly more a London and South-east thing, but the biggest challenge is finding contractors at the right price because so many keep turning down things, particularly contractors who can build all the way through and not just manage subcontractors.
Big story: Much as I would love schools to be back on the agenda and for the government to take an interest in the school environments, the key issue is still that we are not building enough houses. That will remain on the agenda because both the buy-to-let market and the Asian market, which have been driving the mini-boom for the last couple of years, are calming down. The key areas they need to address are brownfield
sites around zone 3 tube stations in London.
Big project: The Design Museum is a very intricate project. It's a beautiful, old building and the museum having its second headquarters in a much more architectural setting and with more space is really interesting. The Design Museum exists to communicate design and this new building should be a really good advert for that.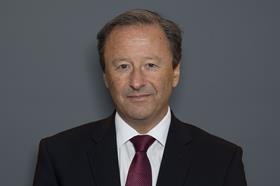 The housebuilder: Clive Fenton, chief executive, McCarthy and Stone
Big challenge: While we have exciting growth plans, there's much more potential in the retirement housing sector that won't be met without policy support from government.Housing is not all about Starter Homes. McCarthy and Stone would like to see much more attention on the housing needs of older people, particularly as 60% of all household growth over the next 20 years will be by those in later life.
Big story: The candidate who will win the London elections next May will be the one with the best housing policies. Lack of supply in the capital is a major issue, and this will be the key battleground.
Big project: We will open our flagship development of 2016 at Poundbury, HRH Prince Charles' urban extension in Dorset. It meets the architectural principles advocated by the Prince and shows how we are exploring innovative design principles, pushing the boundaries of retirement living.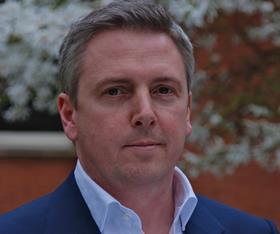 The client: Matthew Bonning-Snook, director, Helical Bar
Big issue: Viability of development is the single biggest issue. Residential values in London are pretty much flatlining. If we find margins are reduced, a lot of these schemes won't get off the ground. It's not all bad news: we are still confident about the London office sector. We are well placed but we have to manage this cost inflation because it's having a huge effect in terms of uncertainty.
Big challenge: The skills shortage. We have a limited quality resource which is being spread very thinly across a number of projects. That may correct itself over time but there are an awful lot of experienced people leaving the industry and not enough young people to replace them. There seems to be no shortage of middle managers in the main contractors, the shortage is in the experienced skilled labour who work with
the subcontractors and make things happen.
Big project: Nine Elms will be fascinating. A certain amount will start because overseas capital has made a big play in London. But given the stamp duty changes and construction costs, a lot of this stuff is high-rise development, which is being hit the hardest.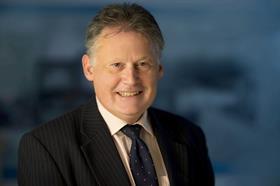 The contractor: Andy Steele, chief executive, Osborne
Big issue: Where contractors stand in the customers' eyes is still the big-ticket question. A lot of customers struggle with completely trusting contractors, therefore there is a reluctance to engage with us early.
Big challenge: Somehow we have to change perceptions, not only in the eyes of customers but also for attracting employees into the industry. We are typically seen as a slow industry in taking on board new initiatives and technology. This links into BIM: it should have helped us to transform the whole industry but the
industry has been slow to engage with it so we are not going to hit the deadlines.
Big project: For the industry, it's HS2: it's going to be a real testbed for how the industry can work. For us as a company, it would be the library resource centre at Royal Holloway (University of London).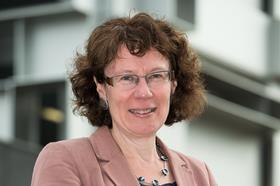 The consultant: Ann Bentley, global chairman, RLB
Big challenge: The certainty of funding and then planning for infrastructure projects, especially in the nuclear sector. Here the biggest challenge isn't whether nuclear is going to be a major source of power, but the speed that it's going to be implemented at. It takes a long time to recruit to these jobs so we need a level of certainty to be able to begin the process.
Big story: We are going to see increased Chinese influence without doubt. We are already seeing substantial Chinese money being invested in the UK and there is continued talk of Chinese contractors coming in. From an RLB perspective, this is great news. We have a huge presence in China and Hong Kong and are already working closely with our offices and clients out there to help attract more investment and collaboration into the UK.
Big project: It's not one big project but the retail sector itself. Our bellwether clients tend to be the retailers. When retailers are spending, this indicates a consumer-led upturn and the economy is generally on the up.