Richard Rogers has announced his retirement after a career spanning over 50 years in which he became one of the most influential architects in the world. Former colleague Sarah Gaventa considers his legacy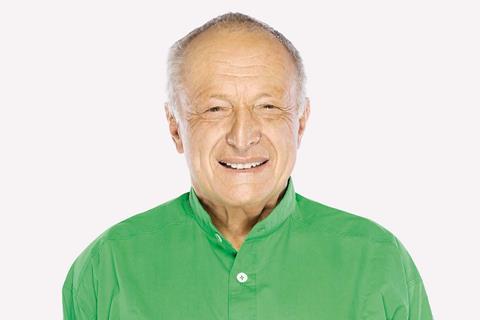 Richard Rogers' greatest achievements, to me, are not the buildings to which his name is attached – and whose design is often the work of others – but his contribution to the role and value of architecture in our society.
His highly effective activism, which is what it would be called now – lobbying and steering politicians and decision-makers, advocating for improving our cities and public spaces and the lives of citizens through quality design – seems far more important.
This activism applies to the practice too. He spotted and nurtured great talent; some who stayed to be his partners and others who went off to start their own successful practices – and whom he happily recommended for work.
He created a culture where profit-sharing, charity donations (his firm gave over £800,000 a year to charities chosen by the staff when I worked there) and engagement with the public are key. Architecture is not an individualistic art form and nor, Richard felt, should a practice be.
It was groundbreaking, and I remember charities using the office for meetings, school children visiting regularly, stimulating talks and events, Friday night beers and of course great food. It was a family culture (with Italian roots), with all the pluses and minuses that involved.
In a way, the best RR buildings may be the ones yet to come – designed by the diaspora of architects and clients who have been inspired by him and enabled by the ideas he advocated
Richard has always had time for people, not only within the practice but those from different fields, giving advice, encouraging the young and championing the new. This ethos and generosity have now been adopted by other practices in a profession that has a reputation for treating staff poorly. The old adage "you get fostered at Rogers" is testament to the impact this innovative culture has had, and on visitors and clients too.
In a way, the best RR buildings may be the ones yet to come – designed by the diaspora of architects and clients who have been inspired by him and enabled by the ideas he advocated. It is another huge legacy for a remarkable man whose passion, intellect, generosity and sheer bloody-mindedness have achieved so much.
The 2013 exhibition at the Royal Academy entitled Richard Rogers: Inside Out (which I worked on with Jeremy Melvin, Jane Withers, Ab Rogers and others) was a collage of widely different yet related areas of his interests and practice. Exhibits ranged from the art he lived with to the shoes he wore, withering AA reports and a host of sketches and models, many of which showed unrealised projects and ideas that he is probably still exploring.
The public space room (which we created as it was too big to fill with exhibits), with its programme of debates and wall of suggestions from the public, felt so right for Richard, the great architectural communicator. That is what made the exhibition so different from most architectural shows: it gave a non-architectural audience a very personal glimpse of the man, and clues to understanding his and the practice's work. The show was multifaceted, full of energy, colour and public life – just like him.
Richard has never been a one-man band; there have always been brilliant partners. He helps to expand their innovative ideas (rather than editing them), pushing and challenging to create something with a bigger narrative. A conductor of architecture.
Graham Stirk and Ivan Harbour have been at the joint helm of RSHP for more than a decade (which is why the name was changed) and directors for over 30 years. They are responsible for designing the practice's signature buildings – with their very distinct approaches, personalities and styles.
So RSHP won't change now that Richard has officially stepped back. This is merely a formal legal notification of a shift long-planned by Richard and his partners, with the baton being passed very successfully quite a while ago.
But who will take up the baton to champion architecture's role and value in society again? That is something that remains to be seen.
Using his retirement to highlight the practice's 10 most notable buildings rather misses the far more important point that he is the only architect of the late 20th century in the UK who could politically influence at the highest level, who was respected and listened to by those in power and in the media, helping to change the way we think about cities for the better.
I disagree with the idea that we don't need star architects – the profession is desperately in need of a star, not for object-making but to continue the fight for city-making, better housing and planning and to champion architecture, given the current political disdain for the sector. We need more Richards.
I imagine he is reading all the articles about him recently (including the thankfully very premature eulogies) highlighting bits in bright marker pen and dropping them on the floor around him like he does, bemused at this fuss while secretly really rather enjoying it.
Sarah Gaventa is director of the Illuminated River Foundation; she worked for RSHP from 2012 to 2015
The words of Richard Rogers …
On the need to get involved in politics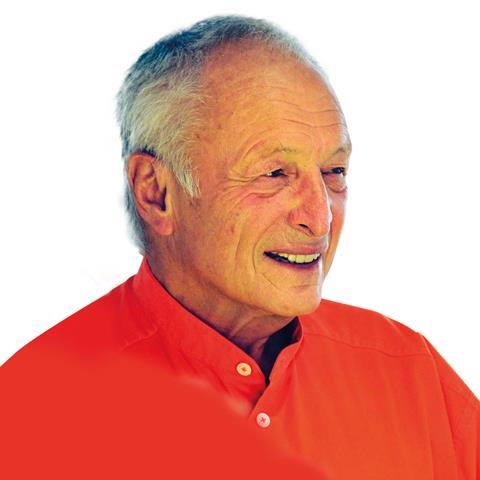 I used to complain bitterly that in the corridors of power you met engineers, surveyors, doctors. But did you meet architects? Never.

Building Design, 2014
On surviving the last recession
We survived by going abroad and moving to the Far East. That move is also how we built staff numbers back up to where we were before we had to make redundancies in 2009.

Building, 2012
On high buildings
They might as well be as high as possible. If a building is above 10 storeys, it's lost contact with the ground and 40- or 60-storey buildings are more or less the same at that height. If the Shard had 10 storeys more, who would it disturb?

Mipim property show in Cannes, 2014
On Norman Foster
We had amazing intellectual exchanges – I have never had a better exchange of ideas than with Norman.

Front Row, BBC Radio 4, 2014
On Boris Johnson as London mayor
I really, really didn't get on with Boris. He couldn't, or wouldn't, make decisions. The very worst people to work with are those who do not, or cannot, make a decision.

Ken did that job better. Ken got things done and that's what you want from a mayor – especially from the mayor of London. And Ken had so many great ideas.

Building, 2012
On seeking approval from the Prince of Wales
It's an amazing situation! But they [developers] are into minimising risk – and Prince Charles is a risk.

The New Yorker, 2013
On urban sprawl
Cities and the countryside are two sides of the same coin – we need to conserve both. If the framework is not improved it will lead to the breakdown and fragmentation of cities and neighbourhoods as well as the erosion of the countryside.

We need cities that are well built, well connected, compact and with good transport. If you allow builders to spread out to new sites they will need new roads, schools and hospitals. Suburbs and sprawl are much more energy intensive.

The Times, 2011
On the Grenfell Tower tragedy
[A fatal fire] doesn't happen if you live in a wealthy neighbourhood; in a tower which was properly built. The poor as usual suffer. That's the main problem. Of course there was a technical problem but the technical problems usually happen when one's trying to cut corners.

We know we can't have this sort of inequality. If you live in a slum it's not a nice thing. Slums brutalise, while beautiful environments humanise.

Today, BBC Radio 4, 2017
On empty flats at One Hyde Park
It is not sustainable environmentally or in terms of urbanism. The government must take note.

Houses should be used if we want to live in a humanistic society. Housing is not just a private matter, it affects the quality of public domain, which we all need and which gives us security. Instead, this is seeing housing as if it were gold bullion.

The Guardian, 2014
On the future
I really am not worried about the future of the practice. It's not just me. This crazy idea of one person, one God-like architect or … [shudders] this word 'star-chitect' working at the top of a practice is just not true. Nothing I have ever done has been without a team … Being old is all right, you know.

Building, 2012