Customers can have confidence that a product is truly sustainable when it is certified as such, which is why British Gypsum makes sure its innovations are thoroughly scrutinised and verified by third parties
If talk is cheap, then some declarations about sustainability can feel especially low budget. Many businesses claim to be environmentally friendly, but only some can back up their words with evidence.
British Gypsum recognised that it was not enough just to be doing the right things; customers wanted a third party to verify that its actions were as good as its words. "It's becoming a business essential," says Brian Andreas, sustainability leader at the firm. "It gives customers peace of mind because a third party has confirmed you are doing these things."
To get external approval of its sustainability work, British Gypsum decided to have several of its key product ranges certified to BES 6001, a standard for the responsible sourcing of construction products set by the Building Research Establishment. Brian says: "Sustainability is critical to our customers and their clients. As such,this work has been ongoing for some time, but BES 6001 enables us to get recognition for that."
'Very Good' certification
In June, the company became the first UK gypsum-based plasterboard and drylining manufacturer to achieve a BES 6001 "Very Good" rating. The grading applies to its UK-manufactured Gyproc plasterboard, Glasroc specialist boards, and Thistle plasters and cove products.
To get the certification, the firm had four years' worth of its company-wide policies and procedures assessed including logistics, health & safety, and environmental policies, and its efforts to mitigate the impact of its work on local communities. The sourcing and manufacturing processes for the certified products were also examined, including British Gypsum's checks on the social and environmental policies of its suppliers.
Key environmental achievements that helped the firm to get the rating include sending no gypsum waste to landfill in 2010 and 2011, which it views as a step towards ending its use of landfill altogether. It also increased the percentage of waste sent off site that is recycled from 64% to 97% between 2008 and 2011. It also met its 2% year-on-year water and waste reduction targets over the four years to 2011.
A number of major contractor and housebuilder customers have said to us that this is a 'must have' in their sustainability plans
The company has also cut back on road miles. Making use of new production facilities closer to its customers eliminated 800,000 road miles a year and the firm has also cut the distance travelled by empty trucks by 510,000 miles. The company has also introduced teardrop trailers, which cut its carbon emissions by 5% compared to conventional trailers.
The certification does not just reward all of the above achievements, it has benefits for its customers too. Developers can claim more points when their schemes are graded under the Code for Sustainable Homes and BREEAM if they use products with a BES 6001 "Very Good" rating. They can claim the maximum six points available for materials in Code for Sustainable Homes or three points of the maximum four in BREEAM. Several major companies, including Marks & Spencer, want their new stores and warehouses to get an "Excellent" BREEAM rating while homes built with funding from the government's Homes and Communities Agency have to hit level three of the Code for Sustainable Homes, so products with the "Very Good" BES 6001 rating that can make this process easier.
Public sector clients and blue chip firms want proof that the products used in their buildings have good social and environmental credentials and BES 6001 helps to provide that. "A number of major contractor and housebuilder customers have said to us that this is a 'must have' in their sustainability plans," says Paul Campbell, commercial sector manager at British Gypsum. "They set a high benchmark for their own sustainable performance and are supplying clients with high corporate responsibility targets."
Using products that have been independently certified can prevent damage to the reputations of contractors and their clients caused by scandals in their supply chain. "The bigger customers want to make sure they stamp out any risk related to responsible sourcing," he says.
Achieving a "Very Good" rating is not the end of the story for British Gypsum. The company has put in place a continuous improvement plan that will see British Gypsum improve the level of performance certification achieved and the range of products certified over the next few years. Paul says it's important for British Gypsum to keep improving its environmental performance and demonstrate that to customers through certification. "At the moment customers would be reasonably satisfied that people have BES6001 certification but we are reaching the point where they are targeting higher performance levels," says Paul. "As requirements and targets become more onerous we will continue to develop business processes and product manufacturing to ensure we are leading in terms of Responsible Sourcing."
Client case study: Mansell Construction Services
"Mansell and Balfour Beatty are proactively seeking out suppliers who have certification to BES 6001 for their products. This gives us real confidence that the products we buy are responsibly sourced.
On top of this, we give preference to organisations that are able to demonstrably show that they have a clearly defined sustainability journey and commitments to improve. Areas that are important to us over and above responsible sourcing include, recycled content of materials, ISO14001, managing waste to landfill, carbon and water reduction plans, and a commitment to engage with local communities.
Working with British Gypsum, we get total confidence of their sustainability credentials and commitments. We profile our top suppliers every year from a sustainability perspective and British Gypsum consistently place themselves in the upper quartile through demonstrating their approach."
Simon Wright is sustainability director at Mansell Construction Services
Eliminating, reducing and removing waste
British Gypsum reduces waste by helping customers to cut down what they throw away. It advises architects and specifiers on designs that use less material. "They could use a higher specification product so they would only need one layer rather than two, or reduce the number of products on site so that offcuts can be used in other areas," says Paul Campbell. The company can also supply bespoke sizes of plasterboard tailored to particular heights, for example. British Gypsum offers the plasterboard waste recycling service to collect and recycle waste plasterboard from its customers, putting it directly back into the manufacturing process. The firm tries to collect the waste using lorries that are returning from other trips in order to cut mileage. As well as helping British Gypsum to get the BES 6001 "Very Good" rating, the recycling service also saves customers the cost of sending the waste to specialist landfill sites.
---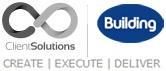 Produced by Client Solutions.
If you'd like to do a project with Building please contact Donna Wright in the Client Solutions team on 020 7560 4291 or email donna.wright@ubm.com.