With its clear government backing and success stories in the press, construction firms realise that BIM is a Very Important Thing. The question is, how to do it? Thomas Lane meets the new wave of BIM consultants who may have the answer
In an office in London's Bloomsbury a phone starts to ring. The caller is a contractor wanting help to win work because he read a story in Building magazine detailing how Laing O'Rourke's use of BIM was "key" to it winning the contract to build the Cheesegrater. The office belongs to a firm called BIM Technologies that has only been in existence for two months - it was set up to cash in on the construction industry's need get up to speed with building information modelling. "These stories are great for us," says Rob Charlton, chief executive of architect Space group, which is behind BIM Technologies. "When the Cheesegrater story was published our phones started ringing, as people saw BIM as a way of winning jobs."
The boom in BIM is caused by two things. BIM improves efficiency, meaning firms can do more for less, which is essential in today's tough economic environment. The second reason is that the government wants level 2 BIM to be compulsory on all public sector projects by 2016. Level 2 BIM is where project teams collaborate using 3D models featuring "intelligent objects", whereby any object in the model, say a door, includes attributes such as cost, fire rating and what it is made from as well as dimensions. According to Mark Bew, chairman of the BIM industry working group and director of business information systems at URS/Scott Wilson, only 15% of jobs are currently using level 2 BIM. That means the industry has got a lot of catching up to do, a market opportunity that has spawned a whole new sector: the BIM consultant.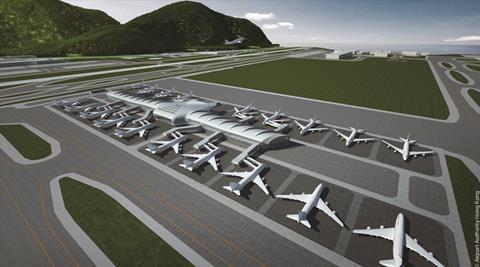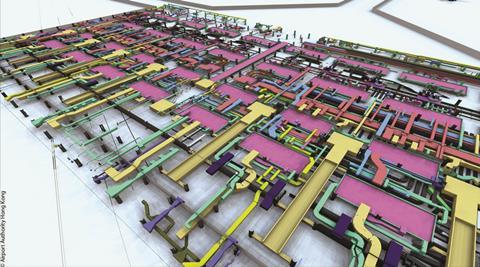 The consultant
BIM consultants come in all shapes and sizes starting off with people who simply take 2D drawings and turn these into 3D BIM ones. At the top end are firms offering a far more sophisticated service. They get involved with clients at the beginning of jobs, identify their objectives and develop a BIM strategy to suit. This is centred on developing fully integrated teams and ensuring information is created and managed efficiently. The big multidisciplinary consultants have been using BIM in this way for some time, so providing a dedicated service is a natural next step for them. Arup is about to launch a dedicated service in the UK and BIM Technologies was launched on the back of Space group's experience with BIM. WSP has offered the services for two years and Atkins has helped organisations with BIM for the past six months.
The first step is to find out what the clients want. If they want to use BIM to operate and maintain their building this needs to be stated up front so the right information can be collected and incorporated into the model. Other questions include whether the model will be used to manage scheduling and costs. The key is only to incorporate essential information otherwise the whole process can get bogged down. "People need to understand everything they are putting into that model and what it is there for otherwise you can slow everything down and cause a lot of stress to the participants," explains Michael Beaven, the Arup director charged with rolling out the firm's BIM consultancy service in the UK.
Part of this process is examining what software tools people are using and how these will work together. Beaven stresses that software is very much a secondary issue. "It's about asking the clients the right questions and thinking about what they need rather than what suits the software vendors," he says. "It's a process not a software platform and how that process is brought together can make or break a project." From here the devil is in the detail, a collaborative process has to be agreed on as well as what protocols will be used for data management and distribution. Beaven says it doesn't matter whether a single model is shared by the project team or they all work with their own models and update these against the others providing everyone uses agreed protocols.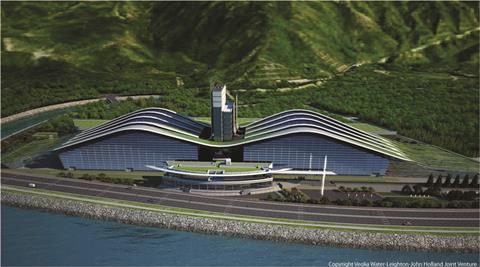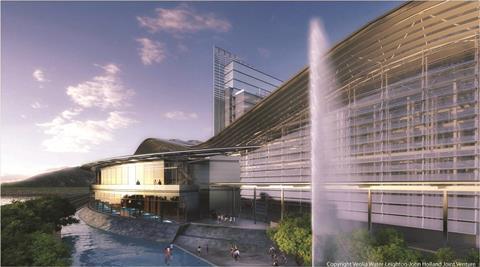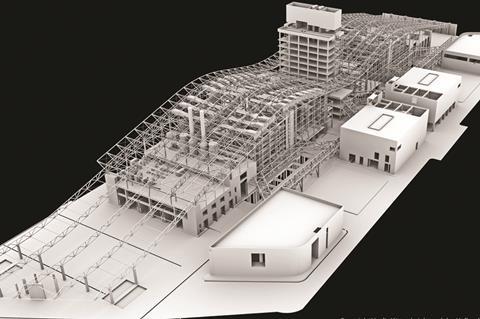 The process
A key challenge facing BIM consultants is getting firms that are used to working on their own to collaborate and share information. Anne Kemp, Atkins' technical director for integrating digital solutions, says culture change is one of the biggest challenges. "This is such an important part of rolling out BIM and a lot of coaching is going to be needed," she says. "You need to make people feel they have ownership and control of the project. If you can show them what the benefits of working this way are you can win them over and they develop enthusiasm for it." Kemp is doing an MSc in coaching and cultural change to help with this process.
Some client firms find it impossible to make the shift. Arup has been offering a BIM service from its Sydney office in Australia for a year. Stuart Bull, Arup's Sydney BIM co-ordinator says the firm has had to walk away from the new Louvre in Abu Dhabi. "The client wasn't prepared to listen to us so we pulled out," he says.
Culture change in firms is such an important part of rolling out BIM and a lot of coaching is going to be needed

Anne Kemp, Atkins
Clients are most likely to use a BIM consultant. "The people who have the most to gain are the owner occupiers as they have a long-term interest in the building," says Beaven. Atkins says two thirds of the organisations that use its services are public sector clients, but contractors and specialists have a need for a BIM consultant too. WSP is currently helping a contractor working for airport operator BAA. The contractor is experienced with using BIM but needs specialist advice to make its systems BAA friendly. "The reason I have been asked to do this advanced service is to ensure the information BAA receives suits their methodology, data structure and protocols, down to the right software to use and export it to BAA in the right format," explains Marc Walker, WSP's BIM development manager. BIM Technologies has been also asked to turn an architect's design into a BIM model by a specialist facades contractor.
Could BIM consultancy be the next big thing? "It's the fastest growing part of our group at the moment," beams Charlton. Kemp agrees: "From the point of view of a standalone consultancy I do see it becoming a significant part of Atkins' business." Arup's Australian BIM consultancy has been busy too - in the past year it has bid for 34 contracts and won nine, which Beaven says is a good hit rate. But Bew sounds a note of caution saying BIM consultancy in its current form may have a limited shelf life. "I don't see this as a long-term situation," he explains. "As BIM becomes a more normal way of working and the tools mature, people will be able to do it themselves."