The new government professes grand ambitions to boost housebuilding and infrastructure. But how can it square this with its commitment to clamp down on foreign workers - some 12% of construction's workforce? David Blackman looks at what construction can do to convince Brexit negotiators to maintain its access to EU labour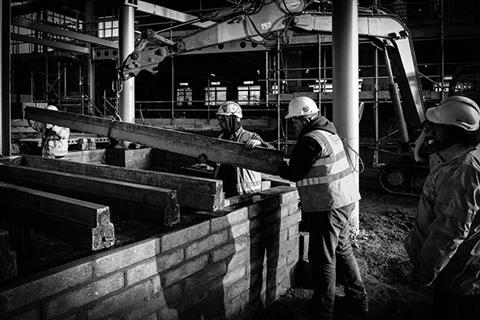 'I don't think we should have a situation where we can't talk about immigration." So said home secretary Amber Rudd to the media the day after her Conservative Party speech in which she announced plans to force companies to reveal the number of foreign workers they employ. Following an outcry over the proposals from across the business community, the government quickly back-tracked, saying any records of international workers would remain confidential and only be used to identify skills gaps.
However, the tone of the political debate has spooked many in construction, an industry where foreign labour currently makes up an estimated 12% of its workforce, according to the Office for National Statistics (ONS) Labour Force Survey. When Rudd says she wants "a conversation about what skills we want" has she, or for that matter the rest of the government, considered the specific needs of construction and the consequences if it loses access to European labour?
The urgency behind the question is due to the fact that from March, when the government invokes Article 50 of the Lisbon Treaty, we will be on a two-year countdown to the UK's formal exit of the EU. That gives a small window for the government to shape its negotiating stance. And, if noises from Cabinet ministers are anything to go by, it would seem that controlling immigration trumps staying in the European single market as a priority. So with the government looking to be gunning for a "hard" Brexit, what can construction do to avoid becoming a "Cinderella" industry – overlooked and under-resourced – in Brexit Britain?
Reliance on overseas workers
Since 23 June, the construction industry has grappled with what leaving the EU will actually mean in business terms. After initial jitters were reflected in dramatic falls in housebuilders' share prices, fears seemed to settle down and business appeared to carry on much as usual, with housing output increasing in August by more than 9% on last year, according to the ONS. Even the issue of EU regulations and standards has been kicked into the long grass with the announcement that initially all Brussels law will be incorporated into British statute after the formal exit. But the one issue that must still be keeping construction bosses awake at night is a possible clampdown on migrant labour from the EU.
Construction's reliance on overseas workers is clear: this summer James Clark, a partner in consultant Core Five, said migrant labour accounts for up to 50% of total employment on some central London building sites. Referring to the ONS' figure of 12% of workers coming from overseas, John Slaughter, director of external affairs at the Home Builders Federation: "That's a lot of people to take out of the equation."
The issue is as important for consultants as it is for contractors – they see access to the EU as vital on three fronts: trade, growth, and the movement of people to and from the UK.
John Hicks, head of government and public at Aecom, says: "I understand why people voted for Brexit but that has to be balanced against economics. Being a Little Englander comes at a huge price. We must remain a free and open economy, not for ideological reasons but because we won't have the quality of people." For Jeremy Blackburn, head of UK policy at the RICS, free movement is the priority: "Whatever we do, we must have access to that labour."
One obvious response is that the industry just has to train more indigenous UK workers. But given that UK construction had a skills crisis before the Brexit vote, it is hard to see how enough people can be trained up to fill the gap. As the recently published Farmer Review highlighted, 700,000 new workers will be needed over the next five years to replace those retiring, and at the current recruitment levels the industry faces a 25% decline in the workforce in a decade. The last time the industry faced such a skills crunch was in the early 2000s and the problem was solved with the arrival of thousands of Eastern European workers (see overleaf).
"It's all very well for ministers to say it ought to be UK labour but we have historically high levels of employment in this country," says Richard Threlfall, head of infrastructure, building and construction at KPMG. "You can't just turn on the tap of UK labour."
Slaughter agrees: "The industry would find it hard to make good that capacity quickly from training people indigenously but making a real difference is a long-term project. In the short to medium term, we need reassurance that we will continue to have access to foreign labour."
Mixed messages from government
Some senior members of the government seem sympathetic to construction's case. Sajid Javid, secretary of state for communities and local government, told the Financial Times before the recent Conservative Party conference that steps would be taken to maintain the construction industry's access to EU workers.
We must remain a free and open economy, not for ideological reasons but because we won't have the quality of people

Jeremy Blackburn, RICS
Andrew Dixon, head of policy at the Federation of Master Builders, welcomes Javid's comment as a "good sign" which the industry "will hold him to". But Richard Steer, chairman of consultant Gleeds, puts little faith in the minister's comments, given that they have been made before what will be a tortuous negotiation process. "I wouldn't rely on any statements that construction industry labour is ring-fenced," he says. Rustom Tata, chairman of solicitors DMH Stallard, says: "It's hard to say that any assurance somebody gives at this stage is a definite position to hold to, particularly because the government is resisting looking at the detail of its negotiating position."
The chancellor Philip Hammond is seen as another opponent of a hard Brexit. In his recent appearance in front of the Treasury Select Committee he came out in favour of foreign skilled workers and suggested immigration rules would need to be relaxed to support jobs and growth.
But his may be a minority opinion in the Cabinet, according to Threlfall. "The one person holding out for some economic sense to prevail is the chancellor of the exchequer," he says.
"We can all see he is increasingly isolated in a Cabinet that is chomping at the bit to get on with Brexit at all costs."
The case made by other industries
When Hammond has backed the need for skilled workers, it has been in the context of retaining the right of UK financial services firms to continue to enjoy the so-called "passporting" rights that will enable them to carry on doing business in the EU. The needs of the construction industry do not seem to be high on his list of priorities.
"Part of the construction industry's problem is getting a recognition that its skills challenge is not the same as [that of] other industries," says Threlfall. For example, the CBI last week lobbied for no obstacles to the free movement of students and highly skilled labour, which effectively cuts out those in trades that are in such heavy demand on construction sites.
Also, the farming industry has been lobbying hard for a temporary migration scheme, which will allow EU nationals to enter the UK during the summer fruit picking months. That kind of arrangement would not work for construction, points out Steer: "Fruit growers are making a case for temporary migrant labour, but if somebody comes to work on a building site, they would be expecting to be working for three or four years."
Any move to a points-based system, under which potential migrants would be vetted on the basis of skills levels, is unlikely to suit construction either. While construction workers may be in short supply, "they wouldn't score very highly" on measures of skills levels, says Steer.
Playing on the government's mind too will be the awareness that perceived undercutting by overseas tradesmen was one of the major gripes that enraged the white van men who voted in such droves to leave the EU.
"There's a lot of jockeying for position," says Threlfall, "I can see us getting to a position where the government finds itself besieged by industries each with their own requests and it all becomes very difficult."
That seems more likely after it emerged car maker Nissan was convinced to stay in the UK with a promise of no tariffs or extra bureaucratic burdens on the car industry.
If every industry got the access to labour that it wanted, the political risk for the government is that migration levels won't be much lower than they are now. Within this broader context, DMH Stallard's Tata believes that construction will lose out. "It's very hard to see we are not going to have a regime that places considerable limits on the flow of labour. Construction, hospitality and care are three areas that are relative Cinderellas compared to financial services."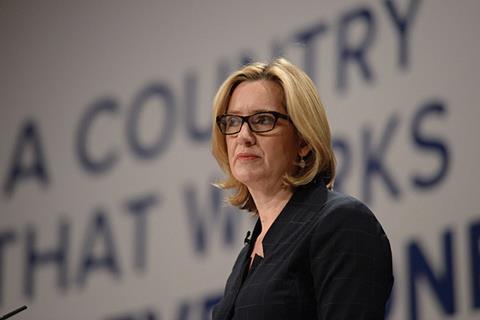 Making sure construction's voice is heard
Blackburn believes that the property and construction sectors can make a powerful case for continued access to labour, given the government's pledge to deliver a million new homes by 2020. He says: "Our top line for ministers is that you won't be able to realise your housing and infrastructure ambitions without this workforce and these skills. Schemes will either not happen or they will slow down because they will be fighting over the same labour."
Threlfall agrees: "The industry needs a transitional deal in order to allow them to draw on labour. Otherwise the government will throttle the ability of the industry to deliver."
However, construction needs to offer a "grand bargain" on tackling skills shortages, and Threlfall adds: "The industry needs to create a proposition to government that recognises that the industry has a lot to do to put its own house in order in terms of skills development and training, to stop kicking back against the apprenticeship levy and come up with a consistent, constructive proposal for how the industry will invest much more heavily in skills."
To make that case, though, within what will be a highly complicated negotiating environment, it will be more important than ever for the construction industry to find a consistent voice. Blackburn says: "It will come down to clarity of the argument that we put to Brexit ministers. They want to hear from people because they don't necessarily know what the priorities are."
Making this case is complicated by the highly fragmented nature of the industry, reflected in the plethora of trade associations that represents it. The FMB's Dixon is optimistic that the industry can find common cause on the central issue of labour and skills: "No one wants to see construction struggle. We need to be singing from the same hymn sheet and I think we are by and large on this particular issue."
No doubt the Farmer Review's 10 central recommendations will focus minds. And to help develop a set of key asks from industry, the Institution of Civil Engineers formed a Brexit Leadership Group in July. Since then, six working parties have been set up, covering areas such as skills, procurement and standards, with representatives from the industry's professional bodies and consultancies.
The group's chair, Sir John Armitt, who is also president of the ICE, says: "We are reviewing the possible consequences of Brexit on various aspects of the industry from research to standards to people. This is to aid government in its negotiations to ensure that the industry can continue to deliver the best possible service in the future."
The Construction Leadership Council (CLC) needs to play its part too, believes Threlfall: "It falls on the shoulders of the CLC. It's there to overcome that longstanding issue of fragmentation: this is the CLC's hour."
But even if construction manages to put its case for skills and labour convincingly, one concern must be that the industry may not have any way of knowing if its arguments are influencing government thinking. The prime minister and her Cabinet have made very clear they do not want to engage in "running commentary" of their Brexit negotiation strategy. If the government has refused to allow MPs to vote on the strategy before triggering Article 50, how likely is it that construction's leaders will know if the current tough stance on immigration could soften before negotiations finally get under way?
Amber Rudd may say we should all be able to talk about immigration, but the fear is we may not be able to have a very meaningful conversation on the subject when it comes to construction's specific needs.
FROM THE ARCHIVE…
Back in 2004, the European Union welcomed 10 new members, leading to an influx of foreign workers. We look back at how Building reported it at the time:
The first effect of 1 May is that thousands of semi-legal foreign workers are suddenly more visible. "The construction industry has been harbouring foreign workers for many years," says UCATT general secretary George Brumwell. "The difference now is that they are here legally, and they must be treated properly."
British construction firms have a new and legitimate way to recruit foreign labour. Construction bosses can order staff from the Continent over the phone to top up their skills shortfalls as easily as buying tools from a catalogue. But it is not just the legitimisation of the white-van men on Cricklewood Broadway and other informal construction labour exchanges. Last week, Building revealed that labour agencies are already in talks with major contractors about supplying foreign labour on a labour-only subcontract basis (4 June, page 9).
London-based employment agency Montbretia is offering a service whereby British companies can hire staff from European construction firms using the agency as a broker. Under the scheme, the British employers take no responsibility for the workers' employment conditions, including taxation, health and safety training and welfare.
Furthermore, the foreign workers recruited to work in Britain will earn lower wages than British employees, because pay will be pegged to wages in their country of origin. In its marketing literature Montbretia says British employers are free to negotiate the wage rates of its Euroworkers. "The costs will be for UK building and construction companies to negotiate direct with the Eastern Europe companies, but you [British firms] can expect to pay a lower cost," the agency states.
This is the point where the trade union movement begins to have a problem with the foreign influx. "Let us be clear – we have no problem with foreign workers coming here, provided they are employed on the same terms and conditions as British workers," says UCATT's Brumwell. "There needs to be parity between pay and no exploitation of these people.