The National Gallery has chosen large doors that match its granite flooring, a Welsh fire station has been fitted with thermally efficient products, and the Design Museum has specified ironmongery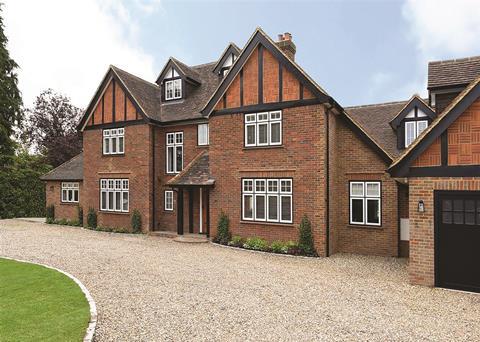 Timber windows and doors
A 1930s arts and crafts property in Buckinghamshire has been refurbished using windows and doors from Mumford & Wood's Conservation range. The original windows and doors were suffering from rot and had been installed with ill-fitting plastic. These were replaced by double-glazed Conservation products. Mumford & Wood uses engineered Siberian larch, which has a density of more than 600kg/m³. All its products are manufactured using FSC-certified timber and can be specified for Chain of Custody certification.
Mumford & Wood
Movers and makers
Assa Abloy Security Doors' Lisburn manufacturing plant in Northern Ireland has been awarded ISO 14001 accreditation. The ISO 14001 is a framework for environmental management best practice to support companies in reducing their carbon footprint by minimising pollution and developing their business in a sustainable manner.

Automation systems specialist Nice UK has obtained Apple HomeKit certification and is now fully integrated with the system, offering full control of garage door automation. This means users can control their garage doors directly from their iPhones or Apple Watches, including by using Siri voice commands. The system can be set to open the garage doors automatically as the user approaches a house, by using the iPhone's geolocation function.

AluK (UK), supplier of commercial and residential window, door and curtain wall systems, has achieved the approved Qualicoat licence. Qualicoat is an accreditation system that verifies the quality of the powder coating, materials and processes of its members. The members meet on a regular basis to discuss technical issues and agree ways of improving quality and performance of architectural aluminium finishes. Qualicoat is an international benchmark for quality, accepted in 20 countries.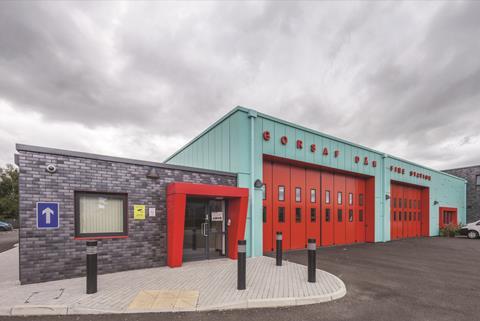 Thermally efficient products
Deeside Fire Station in Queensferry, North Wales, has specified a range of products from Sapa Building System. Sapa Dualframe Si 75 casement window units with top-hung window and fixed-light configuration have been installed throughout the building. However, the brick structure required installation of the Dualframe Si 75 tilt-before-turn windows. Stormframe STII high-traffic aluminium double-door units were installed to the front of the building. The ST II units can achieve a U-value of 1.9W/m²k with double glazing and have been tested to the PAS024 security standard.
Sapa
Ironmongery products
The Design Museum in Kensington, west London, uses a variety of ironmongery products from Allgood's Modric range, including lever handles, hinges, overhead door-closers, magnetic door-holders and concealed doorstops.
Allgood
Thermally insulated windows
Reynaers CS 38-SL window systems were chosen
for the Garden Halls, a residential block for students at the University of London, because they have the appearance of steel. They are thermally insulated inward- and outward-opening windows, which have a decorated, perforated aluminium screen. The CS 38-SL is available as a single-entrance or double-entrance window. It offers a Uf-value of about 2.1W/m²K, depending on the frame, vent combination and glass thickness, and a Uw-value of less than 1.6W/m²K for a standard window section.
Reynaers Aluminium
Bespoke, oversized doors
Bespoke oversized doors from Graefe were chosen for the National Gallery in London. The doors were specified at 3.6m high to enable the artwork to be easily moved between the galleries. Manufacturing such large doors presented difficulties, which Graefe solved by working with International Fire Consultants and sourcing a specialist core board from Germany. The doors were finished with a 40% gloss black paint, adjusted to match the granite flooring.
Graefe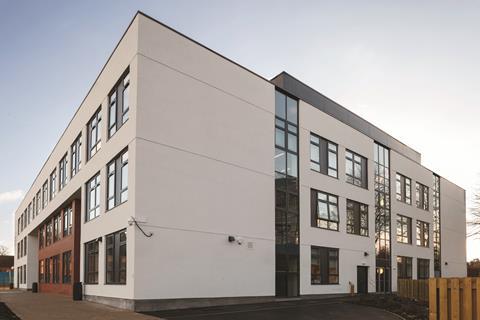 Shower controls
Two schools in the West Midlands have chosen Modus windows from Eurocell. Eden Girls' school in Coventry and Eden Boys' school in Perry Barr, Birmingham, specified Modus slim rebate casement windows in an anthracite grey (RAL 7016) finish. The windows can achieve a U-value of 0.7W/m2K from a standard system using triple-glazed units. They also feature a 75mm, six-chamber profile system. The products have a 25-year design life and a 10-year warranty.
Eurocell
Tilt-and-turn frames
A total of 4,500 units of Deceuninck's 2500 Chamfered Tilt and Turn frames have been specified for refurbishing Trafford House flats in Basildon. The frames were chosen in anthracite grey RAL 7016, with grey foil for the external parts and white for the internal parts. The windows have Class 4 air permeability, Class 8A water tightness and Class A5 2000Pa exposure capacities.
Deceuninck
High fire-rated steel doors
Aspex has expanded its Novista range with the Steel Riser steel door system. It is suitable for all locations where high fire or acoustic rating is required, as it is fire rated to FD120 and acoustic rated to 40dB. The company says that the products can be customised to suit a vast array of projects and used in a range of applications such as ducts, cupboards and access to bathroom pods. It adds that the door frames of the Novista range are hidden, leaving the walls smooth and uninterrupted.
Aspex
New sash window and door system
VEKA Group UK has launched a new window and door system, the Vertical Slider, traditionally known as a sash window. This product is suitable for conservation areas and listed buildings, but can achieve the A+ window energy rating mostly associated with modern windows. It has a sculptured PVC-U profile and neat sash-stop end caps and can be fitted with run-through sash horns for a period appearance. It is also available in 29 colour and woodgrain finishes.
VEKA Group UK
Expanded aluminium door range
Senior Architectural Systems has expanded its aluminium door range with a new triple-track option. In the new system, two door panels slide behind the third, which enables larger openings and full-length sliding glass walls. Pure Slide aluminium doors use an enhanced thermal barrier manufactured from expanded polyurethane foam (PUR), which the company claims allows them to achieve U-values of 0.93W/m2 K. The products have a life expectancy of 40-plus years.
Senior Architectural Systems