With growth predictions for 2018 as dire as 0%, there are reasons to feel trepidation. But at the start of this inauspicious year, there are some signs of positivity, too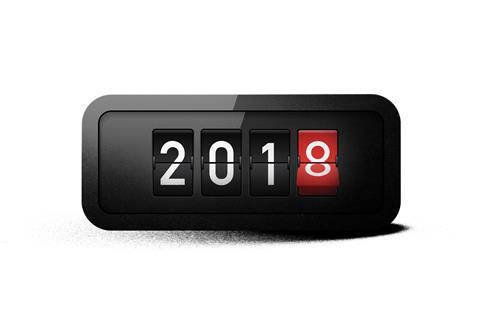 The UK construction industry may be starting 2018 with a certain amount of trepidation. From this point at the bleary dawn of the year – just as in 2016 and 2017 – uncertainty rules.
There are many reasons to be hopeful – such as increased government support for housing and infrastructure, and the possibility of disruptive improvements from new digital technology, for example – but there are as many reasons to be fearful. Brexit, commercial market weakness and the financial vulnerability of main contractors are principle among them. No wonder that the Construction Products Association's best guess at the industry's overall growth for the year is a fat, round zero.
Brexit negotiations and the state of the economy will be the biggest factors that will determine whether the pessimists or optimists win out. So, if 2017 is remembered as the year that Theresa May went from strong and stable to weak and wobbly, 2018 is the year that will determine the shape of the UK's relationship with its biggest trading partner, the EU. With the UK scheduled to leave the EU in March 2019, it is inconceivable that we will get to the end of this year without an idea of what that deal is going to look like – and whether we're going to get one at all.
On the economy, current omens don't look great. The Office for Budget Responsibility slashed its GDP forecast for 2018 at the autumn Budget to just 1.5%, blaming stubbornly low UK productivity. The health of construction itself is variable, depending on what part of the market you work in. Will Waller, market intelligence lead at consultant Arcadis, says modest tender price increases of 1-2% in strong markets such as residential will be offset by falls of as much as 3% in others.
This could all spell more trouble for contractors, for whom overall tender prices are stagnating at the same time as the exchange rate and Brexit fears are driving big increases in materials and labour costs. "The outlook isn't justifying big tender price inflation," says Waller, "while the current market is seeing costs rise. We'll likely see more company problems as profit margins are squeezed."
Fortunately, there is also much for optimists to grab hold of. With the government making housebuilding an absolute centrepiece of its domestic agenda, there is the promise of further intervention and funding to expand output. The announcement in November of a sector deal for construction, backed by £170m of government money, also could provide a real boost to attempts to improve construction's woeful productivity record, with the government's industrial strategy overall putting infrastructure investment in centre stage.
Here we take a closer look at how some key areas may perform in 2018.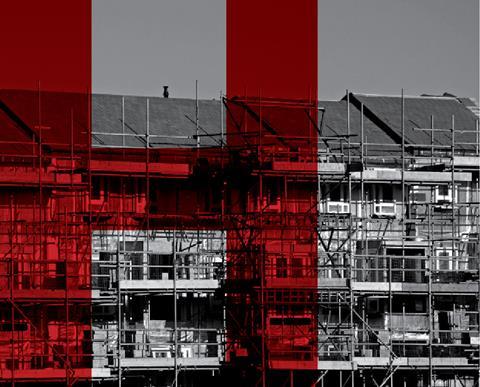 Housing
With chancellor Philip Hammond allocating an extra £15bn in November's Budget toward a new ambition to get 300,000 homes per year built, the big question on housing is whether 2018 can see any advance on the 217,000 net additions seen in 2017. On this, opinion is divided, although most agree that the traditional private sale housebuilders are unlikely to build many more than they did this year. Over the last 30 years, the volume of private homes built has tracked proportionately the number of home sales in the overall housing market, a figure that already last year started to fall, with sales prices likewise falling in London.
However, the market is supported by the continuation of the government's Help to Buy scheme, which still accounts for around 40% of housing starts – though it is still not clear how the additional Help to Buy cash announced in September will be allocated. Equities analyst Alastair Stewart says: "The volume housebuilders have been making no secret of the fact they see only low single-digit growth for this year. For output to grow this year, other providers need to take up the slack."
We're going to see the impact of the growing influence of registered providers and the private sector

Richard Jones, Arcadis
There is some optimism, however, that this will be possible. Last year, housing association L&Q became the first to become a top 10 housebuilder, and Richard Jones, head of residential at consultant Arcadis, says this year more could join them. "We're going to see the impact of the growing influence of registered providers and the private rented sector," he says. "While construction has previously correlated exactly with overall sales, the sector is structurally changing. History is not necessarily a good guide." The CPA forecasts housing starts will grow by a modest 2% overall this year.
Among the government interventions to look forward to in 2018 will be the publication of long-awaited revisions to the National Planning Policy Framework, designed to tighten the screws on local authorities, and completion of the Letwin review into the build-out rate of private developers, likely to include measures to force them to get on site more quickly.
Possibly the most long-lasting intervention, however, will be the full report from Dame Judith Hackitt into how fire safety in construction is managed and regulated. This is likely to have big implications for both building regulations, and how the competence and professionalism of staff on projects is ensured.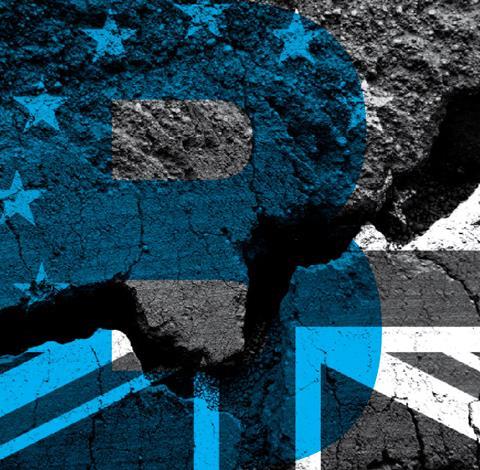 Brexit
Brexit is likely to continue to be a drag on the commercial and, to some extent, infrastructure market in 2018. The CPA predicts office construction output will fall by 15% this year, and retail build to fall 5% – and with Brexit seen as a key driver of decline. Paul Tremble, director of strategic growth at engineer WSP, says: "Naturally, where there's uncertainty, private sector investment falls back and that's what we're seeing. If you're an SME focused on the private sector market, you could be quite worried about what the future will hold."
The disruption on supply lines could leave construction sites waiting for materials

Will Waller, Arcadis
Sentiment should improve if rapid progress toward a trade deal is made, according to Arcadis' Will Waller, but if uncertainty persists then developers may start protecting themselves by assuming the worst. "If there isn't solid progress by March then business investment will start planning for no deal," he says.
Of course, developer fears are based on the potential impact of Brexit on the economy, but for the construction industry, the implications for the availability of skilled labour and cost of materials are even more crucial. The government has so far said little to suggest that it will put in place special allowances for the industry to bring in the labour it needs from overseas. Waller adds: "In the event of a no deal there'd be a huge administrative burden on the industry, that'd be a big delay on projects. The disruption on supply lines could leave construction sites waiting for materials."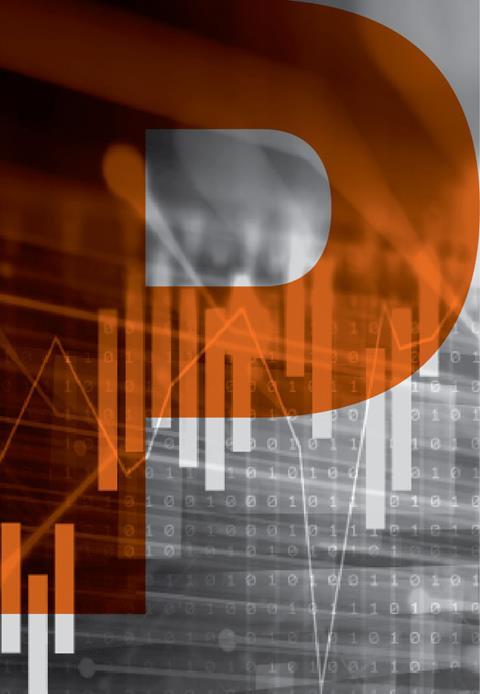 Productivity
The "sector deal" for construction under the government's industrial strategy, backed by £170m, undoubtedly gave the industry a bit of festive cheer at the end of last year, and one of the first things it can expect this year is more detail on exactly what that will involve. The government has already said it will include a new hub designed to commercialise innovative building techniques, and will also help retrain workers for the skills needed in future – all of which is designed to improve the industry's productivity. Vince Clancy, chief executive of Turner & Townsend, says: "There's momentum building behind this process to improve productivity and 2018 could be an important turning point. Government sees it, big clients see it, and the industry itself wants to change."
Hence many see 2018 as being the year when modern construction methods, digital technology and automation hit the mainstream of industry practice. WSP's Paul Tremble says the recent appointment by the City of Toronto of a Google subsidiary, Sidewalk, to masterplan an area of the city, designing it "from the internet upwards" points to an increasing potential for big technology firms to intervene and disrupt how the industry has traditionally worked.
2018 will be the year that determines whether Carillion will make it or not

Alastair Stewart, analyst
However, acting as a brake on this drive to modernise the sector is the financial position of many of its leading players, many of whom are hunkered down in survival mode. Interserve experienced big problems in 2017 and Carillion, while receiving extra time from its banks to fix its finances, still has major questions over its future, with new chief executive Andrew Davies taking control later this month, 10 weeks earlier than planned. Analyst Alastair Stewart says: "Journalists have used the term 'struggling for survival' and the more you look at Carillion's finances the more apposite that choice of words seems. 2018 will be the year that determines whether it makes it or not."
Crucial to both industry health, and the government's wider drive to increase economic productivity as a whole, will be progress on getting infrastructure projects on site. Despite the government's focus in this area, Ben Lewis, infrastructure and energy director at planning consultant Barton Willmore, says Brexit uncertainty has led to a big slowdown in nationally significant infrastructure projects working through the pipeline.
Of course, concerns with the government's preoccupation over Brexit, along with a bail out of train companies, triggered Lord Adonis' recent and dramatic resignation as chair of the National Infrastructure Commission (NIC). The commission, which officially launched in April last year, will also publish its first ever National Infrastructure Assessment, setting out the UK's infrastructure needs over the next 30 years. The CPA expects infrastructure output to grow by more than 6%.
Meanwhile, Arcadis' Waller says Highways England's pipeline of major road jobs have also not been coming through as quickly as expected, with this a big question for 2018.
However, more positively, work on site for HS2 is due to start, while nuclear consortium Horizon is expected to put in an application for its Wylfa plant.
The big infrastructure question, though, will be around the Heathrow third runway. This will be subject to a vote in parliament, thought likely to be in the first half of the year, after which planning work can begin in earnest.
For predictions from key industry figures, see below: