Antique and new collide as diggers find unsettling relics at Ally Pally, a museum has the nerve to be uncomplimentary about somebody's age and senior housing is marketed in a hipster paradise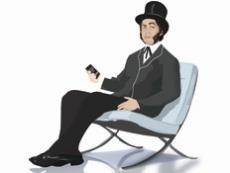 Truly a premier stadium
Good to see award-winning architecture making its presence felt in the Premier League. Huddersfield Town's recent promotion to the Promised Land means that the stadium the Terriers play in – now named the John Smith's Stadium (although older readers will know it as the McAlpine after the contractor that built it, Alfred McAlpine) is the first RIBA Building of the Year to grace the top division. Designed by HOK, the stadium won the award in 1995, the year before the RIBA replaced it with the Stirling prize. I fancy Herzog & de Meuron's plans for fellow Premiership team Chelsea's new stadium could end up being similarly garlanded – but here the similarity ends. Huddersfield's stadium cost an estimated £40m while Chelsea's is said to be pushing £500m.
Disturbing finds
As builders keep on digging at Willmott Dixon's scheme to restore a Victorian theatreat Alexandra Palace in north London, they are finding more artefacts from Ally Pally's long history. One unusual example was vials of tetanus used to immunise German, Austrian and Hungarian internees during the First World War. Readers may remember Manchester band the Stone Roses played a celebrated gig at Ally Pally back in November 1989 at the height of their powers. They were fond of wearing flares but as yet no jeans with 26-inch bell bottoms have been unearthed by the construction team.
Backhanded compliments
At what point does flattery descend into being patronising? In its latest online mag, the Smithsonian Institution in Washington DC describes the architect behind the masterplan to revamp the complex as "no longer architecture's superboy". I'm sure it meant this description of 42-year-old Bjarke Ingels as a compliment but who knows, given that it also refers to architecture as a "slow-moving profession"…
Hipster replacement
We all know the problems of the housing market in London, particularly with regard to young people not being able to get on the ladder. I was therefore intrigued to see a development by Hanover Housing Association slap-bang in the middle of that hippest of hipster areas, Hackney, that is being marketed to over-55s. Local young 'uns, many of whom hang out in trendy London Fields, are aghast, presumably at the prices – which start at £601,000 for a one-bedroom flat – and just as likely at the prospect of a bunch of oldies putting a downer on the area's "cool vibe". Still, residents of the Quadra "downsizer" estate will have a great view of all those twenty-somethings dipping their twirly moustaches into craft beer and debating the merits of cold brew coffee. That's got to be worth £600k of anyone's money …
The extra mile
I'm all in favour of promoting good causes and so have absolutely no qualms about highlighting Hawkins\Brown team's 425km cycle ride from London to Manchester to raise £3,000 in support of For Jimmy, a charity supporting street safety and awareness. They'll be joined by Louise Moriarty, a Part 3 student at Hawkins\Brown and former Irish national cycling team member, who has been giving tips on how to ride in a "tightly-knit peloton", which I'd always assumed was a support garment for people of a certain age. Donate at: give.everydayhero.com/uk/hawkins-brown-man-lon-ride.
Housing drive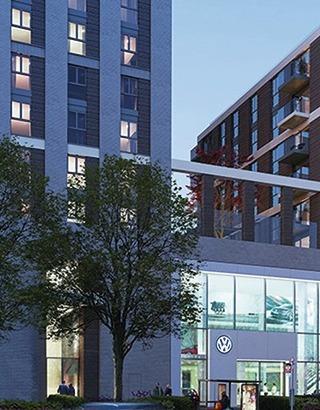 You get all sorts of businesses investing in housing developments these days. I overheard a Building colleague discussing a residential scheme in Battersea, south London, which is being put together by those nice people at Linden Homes and is benefiting from an injection of cash – £10m, to be precise – from Volkswagen. It appears that the German carmaker is taking the first three floors of a new apartment development to showcase its range of motors. I understand there are a number of car-parking spaces for residents but there is no indication as to whether or not these will only be available for those who drive a Golf, or a Polo, or a Beetle.
Send any juicy industry gossip to hansom@ubm.com