We marvel at the UK's 'tallest mural', swoop in on an office drone race, and enjoy some exposure on Wickes and sun-screening charity campaigns. Plus Shawcross' latest work hits St Pancras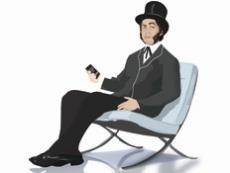 Droning on
In perhaps a clear case of having too much time on their hands, what is being claimed as the first drone race in UK office space took place recently. The Charter Building in Uxbridge, west London, hosted 30-odd of the country's best drone pilots, who flew their machines around the building's ground floor, negotiating hoops and obstacles through the building's "voluminous atrium". After several knockout stages, a chap called Daniel Peters - also known as 'DaWeapon' - won the title of Charter Project champion. I've watched footage of the racing, and it looks marvellous, although I fail to see how anyone can fit into the machines in order to fly them. Baffling stuff…

Monster mural
Now, like many, I don't know much about art, but I certainly know what I like. Word reaches me that what is being claimed as the UK's tallest mural is, as we speak, going up on the side of the Platform building in Leeds, formerly known as City House, which is in the final stages of being refurbished. Backed by local arts groups and Leeds Business Investment District, the mural, entitled 'Arena Rising', is the work of female street art duo Nomad Clan, aka Joy Gilleard and Hayley Garner. At 41.9m high and 11m wide, it will take four weeks to complete and, when finished, will feature an owl in flight as its centrepiece, alongside the moon and a crown. Sounds very … uplifting.
Sunscream
As summer starts in earnest, the risk of construction workers exposing themselves to too much sun has prompted Conquip Engineering Group to launch a new campaign in support of its chosen charity partner, Cancer Research UK. The Hampshire-based firm is offering clients at sites across the UK free kits that include educational flyers outlining the dangers of not covering up and the simple steps that workers should take to stay 'Sun-Safe'. Conquip will apparently be handing out 1,000 bottles of SPF30 sun lotion, 1,000 refillable water bottles, plus chilled bottled water to site workers to help them stay hydrated and reduce skin damage from the sun. No mention of wide-brimmed hats, which I assumed would be de rigeur in the circumstances…
Good causes
And while many of you are working or indeed relaxing in the sun, others are pushing themselves to the limit for a favoured charity. Shouts - as I believe is the most popular way of acknowledging people these days - go out to Wickes, which has raised a cool half a million quid for Alzheimer's Research UK in less than a year. Staff at the home improvement chain are working with the charity to raise £1m in three years and have completed or got lined up a bunch of charity football matches, marathons, cross-Europe bike rides and skydives. Sadly, beard-combing and moustache twirling don't seem to resonate with donors in this day and age.
An ironic infrastructure issue
I was delighted to note an impressive array of speakers had been lined up for last week's National Infrastructure Forum in Excel, all ready to explain why the UK's road and rail network needed more investment. Oddly enough, it turned out one could speak from first-hand experience - that morning. Tom Bridges, chief economic officer at Leeds City Council, was on his way to the afternoon session where he was speaking, but had 'tweeted' earlier to say he'd been delayed at Wakefield for an hour by a broken-down train. A speaker at an infrastructure conference delayed by an infrastructure failure - only in Britain.
Railway art!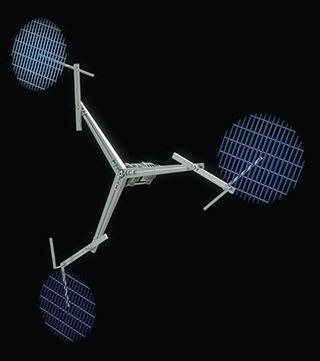 Partnerships between infrastructure providers and arty types is nothing new, but the results can be a tad confusing. Last week saw a piece by Conrad Shawcross, a member of the Royal Academy, going on show at St Pancras International, owned by HS1. As part of Terrace Wires, the station'spublic commissioning programme for new artwork by leading international artists, 'The Interpretation of Movement (a 9:8 in blue)', was unveiled this past week. It's not the first work by the Royal Academian to be hosted in the area; last year his work Paradigm became a 14m-high permanent fixture for the Francis Crick Institute in King's Cross. If you can tell me what Shawcross' latest piece is supposed to represent, I'll be all ears
Send any juicy industry gossip to hansom@ubm.com