This week, the builder of a mock-Tudor castle prepares to move into demolition, a petition is launched for a duck, Network Rail gives us the willies, and election excitement reaches fever pitch as politicians dig a hole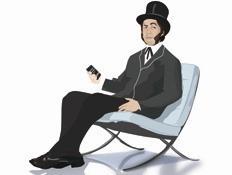 Quackers
Building is never one to duck important issues, especially when it comes to wildfowl and railway heritage. So I was pleased to hear this week that a petition has been set up to restore a duck into the designs for a bronze statue of Sir Nigel Gresley at King's Cross. The inventor of the Mallard steam train used to keep ducks at his home and plans to include a small bronze representation were progressing swimmingly until they were sunk, quite suddenly. The petition aims to reinstate Gresley's feathered friend at the foot of the station. In our opinion the Gresley mallard should be given top billing.
What a fright
Halloween may be half a year away but that hasn't stopped Network Rail working up some ghoulish news to send our way. A particularly spine-chilling press release landed in my inbox this week revealing the discovery of a ghost station during the building of the Bermondsey Dive Under for the Thameslink programme. Thameslink contractors discovered the former ticket hall and platforms of Southwark Park station, which served passengers from 1902 to when it closed in 1915. Most of the previous station will be removed to make way for the dive-under, though the arch of the old booking hall will remain. So far there's been no news of any screaming.
It's turf at the top
Maverick shadow housing minister Emma Reynolds may be aiming to turf the Tories out of office on 7 May, but in the meantime she has settled for, well, cutting some turf instead. Reynolds was on hand in Worcestershire to help break ground on a shovel-ready project by Accord Group to build 30 new homes, worth £3.6m. She was accompanied by Redditch's Labour parliamentary candidate Rebecca Blake, both attired in high-vis jackets, essential when holding a spade. Reynolds enthusiastically held out the prospect of the homes serving as a model for the future. And she did rather disprove the adage that if you're in a hole you should stop digging.
Just what the doctor ordered
When my broadband goes haywire I have to admit that calling a doctor isn't always on my list of solutions. However one tech company has found a clever way to sate my need for novel sci-fi gadgets and bring the construction site into the digital age. The aptly named Tardis has launched a connectivity tool for the construction industry that can solve the tricky issue of on-demand broadband and wifi for those who need to check their Facebook while fitting a facade. Tardis say that in today's connected world, broadband issues are "substantial - but no longer insurmountable". Just like stopping an alien attack in time for the evening news. We presume the next version will come with an in-built Peter Capaldi.
Russian winter
Rumours reached my ears last week of one unnamed property magnate who had become concerned about the subject of Russia. Perhaps he fretted over the news stories warning of an imminent invasion of another eastern European country? Or the Russian fighter planes closing in on UK airspace? Nothing of the sort. On a visit to one of their own newly-completed riverside developments the senior executive exclaimed with dismay: "The Russians are leaving!" And presumably leaving the super-prime penthouses empty for the foreseeable future. Sad news indeed.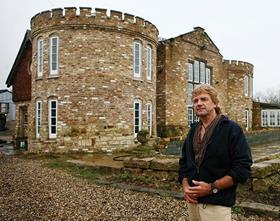 Castles in the air
An Englishman's home is his castle and for more than a decade this was particularly true for farmer Robert Fidler who became famous for building a four-bedroom mock-Tudor castle on his land near Reigate without planning permission. Fidler, who hid his dream home (built on the green belt) behind a mountain of hay bales for four years, has admitted to losing the battle to keep it. On being told that he had 90 days to take down his crenellated fortress, Fidler compared the action to destroying a Rembrandt. But while beauty is in the eye of the beholder, planning is firmly in the hands of Eric Pickles. The communities secretary intervened to stop a planning inquiry over whether retrospective planning permission should be given. Mind you, Fidler should consider himself lucky - in Tudor times, he would have been hauled off to the Tower, then sent to the gallows.