Labour remembers to mention housing, Jean Nouvel tries to escape his creation, disputes around the Garden Bridge turn nasty and children design both schools and murals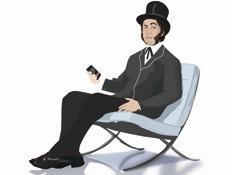 'But of course, housing …'
It's annoying when you forget to put something on a shopping list, especially if you are a major political party. So it was good news for Labour when it remembered to add housing to its five (now six, as of this week) election pledges. The top five included a strong economy, a NHS with time to care and controls on immigration. One presumes that the soon-to-be-announced seventh, eighth and ninth pledges are to tidy their room, get some flowers for mum, and return Nicola Sturgeon's calls on 8 May.
Parking mad
I have always thought that parking comes at a premium in London. However, even I was surprised to find out that the favoured place to place my carriage in Mayfair, the NCP Carrington Street car park near Green Park, was up for sale for a stonking £100m. The car park is being marketed by Savills and DTZ, and is likely to be redeveloped into a luxury casino-apartment-hotel-helipad mixed-use abomination. I've totted up that each of the
175 precious parking places are worth just over £570,000 each - a snip for a central London location, some would say. And, as a regular patron of C15 on level 4 for a number of years, perhaps my esteemed political friends could find it in their hearts to launch a right to buy for parking spaces? It makes about as much economic sense as any other policy, after all.
So good he wanted his name removed
French architect Jean Nouvel has lost his legal case to have his image and name removed from the 2,400-seat, €390m Philharmonie de Paris which he designed, after claiming that changes to the parapets, foyers, facades and acoustic elements "breached his moral rights". Nouvel boycotted the opening due to the "contempt shown to architecture". Alas, a Paris court decided that he had not provided enough proof that his designs had been flouted and his name will live on in his disowned creation. Perhaps Nouvel could rebound and bid to design London's planned new concert hall.
Class act
Budding architects with a taste for school design could be in for a treat after UK charities Seeds for Development and Class of Your Own (COYO) launched a competition to design a school in Uganda. COYO has invited UK schools to become involved in their next design, engineer and construct competition which allows teams of 10 secondary school pupils the opportunity to design a school for 1,000 children aged 3-18 in Parabongo, northern Uganda. Teams will be supported by industry professionals and will have the summer to refine their designs before the final three pitch their work in October.
The whole truth and nothing but
The Garden Bridge Trust has been involved in a public dressing down on Twitter by the Thames Central Open Spaces (TCOS) after it was asked to remove references to being a public space from its website. The TCOS insisted that "inaccuracies" on the trust's site are changed as the bridge would not be a royal park like others in London but privately owned. The TCOS added, in reference to the trust's recent PR onslaught, that "Given your recent 'Fact v Fiction' effort you ought to give the facts, no?"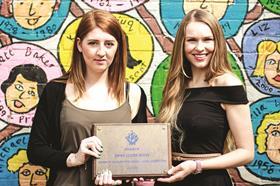 Did she get a badge though?
The BBC packed its bags and left Television Centre in White City more than a year ago now. However, some vestiges of the corporation remain. One of those traces of history happens to be a Blue Peter mural of presenters and pets. The famous kids' TV show ran a competition in 2005 for a child to design the mural, which was won by then nine-year-old viewer Emma Bayes. Developer Stanhope has announced that the mural will now be restored and become the entry point for members of the public visiting the former Blue Peter garden, which will be open to the public. Or, to put it another way, they're using one they made earlier.