We raise eyebrows in disbelief at election reactions, attitudes to office facilities and housing estate names, while the sweet-toothed among us celebrate World Donut Day by scoffing some architectural baked goods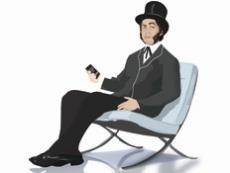 Strong, stable or seductive?
I have to confess I slept through the immediate fall-out after last week's general election. I was as surprised as anyone when I awoke to find Theresa "Strong & Stable™" May in a bit of a pickle. Industry reaction was predictably swift, with many fearing the worst from a hung parliament and possible delays over sorting out Brexit and whatnot. My award for least surprising comment goes to Julian Goddard, partner and head of residential at property consultant Daniel Watney, who said many of Jeremy Corbyn's election campaign promises had been "unrealistic at best or dangerous at worst". He believes rent controls don't work while "big question marks hang over whether councils have the capacity, resources or know-how to return to housebuilding as major players". Goddard is concerned that voters had been "seduced" by many election campaign promises made by Corbyn. Who would have thought private sector property agents would espouse such views?
Who you calling a donut?
Americans can turn almost any day of the year into a World "something" Day. Take the first Friday in June, which somebody – presumably part of a powerful international baked goods lobby – has labelled World Donut Day. With its origins in the First World War, when US nurses doled out free donuts to troops in the trenches, this year's celebrations include images taken from space of three buildings that are, yes, you've guessed it, shaped like ringed donuts. Earth observation firm Deimos Imaging has thrown the spotlight on the Phoenix International Media Center, the new Apple Park campus in California, and our very own Diamond Light Source – the UK's national synchrotron science facility. Tireless research leads me to believe neither icing nor sprinkles were used in the construction of these buildings, sadly.
For your convenience
I share the view that a clean and safe working environment is key to staff wellbeing, and so was distressed to learn that some 16.5% of people are unhappy at work due to the poor condition of the "facilities". According to research conducted by the Association of Plumbing & Heating Contractors (APHC) – who else? – nearly half of those polled wanted the workplace toilets to be smartened up and maintained more regularly. Never mind any moral obligations, the APHC notes that employers can be hit with hefty fines for not keeping their loos up to scratch. Thought-provoking stuff, although I was surprised that more than half of those questioned couldn't give a Tom Tit about the state of the "smallest room in the office".
What's in a name?
Housebuilders have finally latched onto the nation's love affair with the countryside, or so new research would seem to indicate. Conveyancing outfit My Home Move informs me that developers are drawing on nature and "country life" for inspiration when it comes to naming their newly-built housing estates. I've learned that "Green", "Park" and "Gardens" "suggest open spaces, rolling hills and countryside", while "Manor", "Grange" and "Court" play on our sense of heritage and history – all of which appeal to peoples' aspirations to own a little bit of Britain. This is all dandy, but I live well and truly in "the Smoke" and besides, I get really bad hay fever …
Crumbs!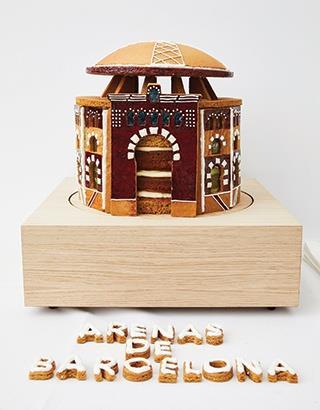 Forget the Stirling prize, this is the one they all want. The winner's prize in the annual Great Architectural Bake Off event – hosted by design firm WATG as part of London Architectural Week – went to … Rogers Stirk Harbour + Partners. RSH+P walked off with the accolade last weekend after its gingerbread Arenas de Barcelona (pictured) impressed the judges. Other entries were submitted by some of the top names in the architectural game, including Zaha Hadid Architects and Foster + Partners, with entries including a tasty London Olympic stadium, Millennium Bridge and even Stonehenge. While all eminently edible, a number were out-and-out eyesores. Now where have we heard that before?
Send any juicy industry gossip to hansom@ubm.com