We need to reintroduce the concept of heritage into the discussion around the expanding our villages, towns and cities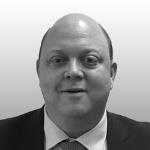 Britain is in danger of forgetting its architectural heritage. An increasingly shortsighted approach to volume risks leaving our nation a toxic legacy; cities filled with identikit apartment blocks that sap all the vitality out of both the surrounding environment and their inhabitants. Our towns, cities and villages each have their own architectural quirks - from Edinburgh Gothic to Bristol Byzantine – and we should celebrate them.
This is not to say that increasing supply is unimportant.Clearly the failure to build an adequate number of homes – or replace the thousands sold off under Right to Buy - has had a perverse effect on the market. Ipsos Mori recently found that the issue has become so fraught that people's anxieties around housing have hit a 40-year high – hence its position as single biggest issue in recent Conservative manifesto press briefings.
Do not mistake this as a call for some kind of faux historical chocolate box-ism
However, problems do arise when we focus on volume and volume alone. The recent housing white paper, although admirable in its desire for a more professional rental market, failed to mention the word 'heritage' once in its 106 pages. Few would disagree that maintaining the value of places requires architecturally sympathetic buildings, with homes designed by someone immersed in the surrounding styles and materials.
Do not mistake this as a call for some kind of faux historical chocolate box-ism. But only by focusing on great design – and indeed, having the freedom to do so – can we as developers change the tide of negativity we often face from locals and planners.
Poundbury, an experimental new town in Dorset created in 1989, was designed as a classical-revivalist village but instead looks more like a Chinese theme park than some bucolic English settlement. A Palladian Villa with a Tesco Metro at ground level is never going to look right.
What we mean by heritage is something that is both architecturally and historically sympathetic and built to a high design standard. Only by meeting those criteria will a building ever be considered of historic interest hundreds of years down the line. At Great Marlborough Estates we often talk about creating future heritage. While this may sound a little grandiose we believe that it is vital for developers and architects to think about the impact their buildings will have on the surrounding geography for future generations.
Take our own Modernist townhouses built in Bloomsbury next to a listed park or West Village, currently under development in Notting Hill. Both schemes are a variation on a familiar theme and one that is a staple on the London vernacular; the terraced townhouse. This isn't revolutionary by any means. But by carefully crafting the bricks and masonry we were able to build something that would fit into the surrounding area while still maintaining a contemporary feel. It was one of the reasons that Wakefield Street won a RIBA award when we completed the development back in 2013.
Homes are not merely one-dimensional spaces we use to eat and sleep in but places that we inhabit in a fundamental sense of the word. Each of us has a deep and meaningful relationship with the buildings we live in; it's why our language has a distinction between 'houses' and 'homes'. As developers we have a duty to create buildings that weave themselves into the environments in which they are built and therefore into our lives. Policymakers would do well to reflect on the value of heritage when reflecting on responses to the white paper.
Grant Lipton is a co-founder of Great Marlborough Estates.