Top prize in the 2013 Dulux Trade Most Trusted Contractor Painter Awards goes to Kenny Halsall, supervisor painter at Bagnalls
The best painting contractors from across the UK gathered for the 2013 Dulux Trade Most Trusted Contractor Painter Awards. The ceremony, held in late 2013 at Warwickshire's stunning Walton Hall, saw Kenny Halsall, supervisor painter at Bagnalls, emerge victorious, taking the National Winner Award as well as top spot in the North-west, one of seven regional winners recognised on the night.
The Dulux Trade Most Trusted Contractor Painter Awards reward the fantastic work of the painting contractor; an essential part of a successful construction project whose work often goes unrecognised. Duncan Lochhead, commercial marketing manager at AkzoNobel, parent company of Dulux Trade, explained: "Through the Most Trusted Contractor Painter competition, we wanted to raise the profile of contractor painters and highlight the importance of maintaining high quality workmanship. There was a fantastic response to this year's campaign and it has highlighted the excellent calibre of people and unsung heroes that exist in the industry."
Kenny was chosen as the regional and overall winner after being nominated by his boss, branch manager Mike Worrall, who praised him for his dedication, rapport with clients and high standard of work. Commenting on his win, Kenny said: "Winning the regional title came as a big surprise and it's incredible to win the overall prize. It meant a lot to be nominated by Mike, as I've been with the company for 30 years now and have had the chance to work on some fantastic projects. I'm very proud to be recognised in this way and would like to thank my company for supporting me."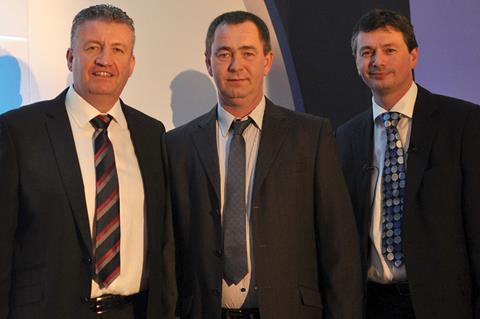 It was clear to see Kenny's passion for his job and dedication
"Speaking to Kenny, it was clear to see his passion for his job, as well as his dedication to supporting his team," said Duncan Lochhead. "We feel that Kenny is a fantastic representative for contractor painters and it was an honour to award him the title.
"The calibre of nominees in the Dulux Trade Most Trusted Contractor Painter shortlist was outstanding," continued Duncan. "It made our job as judges extremely difficult as each candidate had their own strengths and each proved themselves to be an asset to the industry. Choosing an overall winner was no easy task but Kenny was very deserving. In his interview with the judging panel, trust stood out as one of his key values which is, of course, what this competition is all about. The event was a great success and a fantastic opportunity to recognise and raise awareness of the hard work that contractor painters do."
As well as a trophy, Kenny received some great prizes. Some of these included:
Two tickets to watch a premiership team of his choice
Overnight stay in a 4-star hotel
£500 to spend in a department store of his choice.
For more information, go to: www.duluxtrade.co.uk/cp
Regional Winners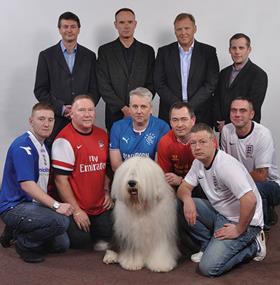 Eastern:
Mick Gregg, Rossbro
North-east:
Nathan Dawson, Bagnalls
North-west:
Kenny Halsall, Bagnalls
Scotland:
Jimmy Lindsay, Bell Group UK
South-east:
Roy Gardiner, Collins Contractors
South-west:
Ian Collings, S&S Decorators
West and Northern Ireland:
Chris Donnelly, Braddons Decorators