Carillion comparisons increasingly dog the struggling contractor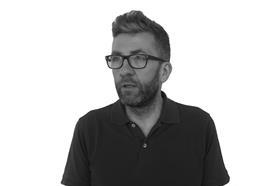 Whatever it may say, Kier has the whiff of Carillion about it right now. The comparisons are unavoidable.
Getting rid of 650 staff over the remainder of June is quite some bloodletting, while the decision to bail out of the housing market – long talked about as an option but seemingly resisted – must have been done with a sharp intake of breath.
The Carillion comparisons clearly hurt Kier staff and a number have taken to social media to vent their frustration at the C-word.
But the similarity, unfortunately, remains a valid one.
What Kier and Carillion have in common apart from mounting debt levels and the steady drip-drip of bad news – an obligation of a stock market listing – is the unwieldy nature of their businesses.
Some years ago, in the rush to get rid of their muddy-boots image, listed contractors started buying businesses and getting into areas they knew nothing about in the hope of securing a support services listing and a better rating in the City.
In the mid-2000s, Carillion seemed to forget it was a builder and those who turned up to its results announcements were treated to tales of how great they were doing at cleaning toilets and changing hospital bed linen.
What Kier and Carillion have in common apart from mounting debt levels and the steady drip-drip of bad news is the unwieldy nature of their businesses.
Kier's new boss, Andrew Davies, has said he thinks Kier is in too many sectors it doesn't know enough about. The portfolio is too "diverse", with a number of businesses that are "incompatible" with its new strategy of sticking to building and civil engineering – what it's best known for, in other words.
A quick look at Kier's annual 2018 report and there's no explanation for what one of those businesses, environmental services, actually does. No wonder Davies wants shot of it.
While a restructuring has clearly been overdue for some time, Davies must know he runs the risk of seeing his best talent head elsewhere. Already rival firms have told Building they expect to see a flood of CVs in the coming days.
And while there will be no shortage of suitors for its residential business, the firm has lost one key advantage in any deal it does. It is a distressed seller and that, inevitably, will hit the price it hammers out.
Davies has only been in post for eight weeks and had been due to announce the results of his review at the end of next month. But events, namely Kier's nosediving share price and a series of ongoing damaging headlines about its payment practices, always a barometer of how well a firm is doing, meant he was forced to put out the update sooner than he had planned. One question for the business is how long it can outrun events and market sentiment.
A place to start might be improving that payment record. How long it takes to pay its suppliers is important – remember the warning bells when Carillion switched its subcontractors to 120-day payment terms?
Perhaps if it started to get better at this, the speculation over Kier's future would start to die down a little. In the meantime, the firm has a mighty job on its hands to restore the confidence not just of its investors but of those who give it work and those who work with it. It will not be easy. Asked about Kier's future, one senior industry figure said: "I fear people will be put off using them, which could seal their fate."
Expect to see in the next few weeks a slew of good-news stories – contract wins and the like – as the firm tries to repair the damaging headlines. A week after Carillion announced an £845m writedown in July 2017, the firm said it was part of a three-strong team that had won a huge deal on the HS2 railway. One of its joint venture partners? Kier.
So while Davies' plan might be a start, it is far from being out of the woods yet. As one of Kier's peers told this magazine this week, what it needs now is a good chin, a lot of nerve and a dollop of fortune if those Carillion comparisons aren't to get ever louder.