A highly productive workforce will be vital if Britain is to build its way out of recession. A consortium of contractors is working with government to ensure the industry has the skills to boost growth
In February this year senior trainers from ten major contractors met at the CITB headquarters in London to discuss how the construction industry might benefit from a new £250m government training initiative.
The criteria for receiving funding was a little unusual. It was not, for example, for any courses in existence, and the focus had to be on truly innovative training that could demonstrate an impact on work readiness, productivity and leadership across the sector.
Most remarkable of all perhaps, the government had no particular areas of training in mind – it was up to employers to say what skills they needed, and collaborative bids from groups of firms were encouraged. Neither intermediaries nor training providers could qualify for the 'Employer Ownership' funds from the initiative, so the CITB was acting simply as facilitator.
"We wanted to ensure construction got its share of this funding," says Debbie Johnson, Employer Ownership program manager at the CITB. "Skill levels are falling as a result of the economic downturn, and firms are struggling to invest in training. Anything that could mitigate this had to be worth investigating."
But the day did not start well. The CITB's suggestion was that much training – such as subcontractor induction days – was actually common to many national contractors and by sharing best practice they could develop courses to meet their collective needs.
"At first, delegates didn't like it," admits Johnson. "They viewed their in house-training as unique, and felt that to share it could affect their commercial competitiveness."
Firms are struggling to invest in training
But then the trainers started to talk, and ideas began to take shape. Johnson says: "Also at the meeting were subcontractors who explained that they undertook similar courses with different contractors. The contractors realised that they were often doing the same things, but with different course names."
The trainers began to see that an expensive and time-consuming process could be streamlined. Johnson says: "What was normal for one contractor turned out to be innovative for another – and yet they were willing to share that best practice. By the end of day one we had a much more collaborative spirit."
The consortium comprised Balfour Beatty, BAM Nuttall, Costain, Galliford Try, Kier Group, Lend Lease, Lovell, Vinci, Wates Group and Willmott Dixon along with a number of their subcontractors and specialist suppliers. "To put forward a compelling bid within the tight timeframe set by the Department of Business, Innovation and Skills required a high degree of co-operation between firms that are fierce rivals in the marketplace," comments Johnson.
The bid took an all-embracing approach – from ensuring the value of work experience up to management skills – but always, says Johnson, with an emphasis on adding value to the existing training landscape.
Contractors will match government money so that courses are 50% funded by employers who can then purchase new training from existing providers. The results should be impressive: some 22,000 courses, ranging from one-day briefings to courses lasting three years, will be run as a result of £6m in government funding matched with another £6m from employers.
In September it was announced that the first stage of hard work had paid off and the consortium's proposal was accepted. With the bid now undergoing due diligence, a final decision on government backing is due this month (November) and government will launch round two of the pilot in the near future.
Johnson says: "We've shown that when an opportunity like this is presented, contractors' responses can be rapid and flexible."
---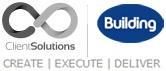 Produced by Client Solutions.
If you'd like to do a project with Building please contact Donna Wright in the Client Solutions team on 020 7560 4291 or email donna.wright@ubm.com.