As 2014 approaches, demand is back and planning pemissions are up too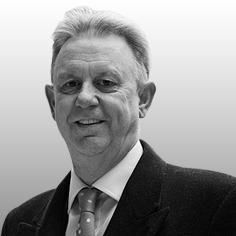 I was recently speaking at a gathering of local authority chief executives almost exactly a year after addressing the same event in 2012. What a difference a year makes.
I was struck by two big changes – the improvement in market conditions and the almost universal acceptance among national policy makers that we have a chronic and escalating shortage of homes.
The most tangible change has been the availability ofmortgage finance and of course the introduction of the Help to Buy has been a big part of that. But there have been other factors at play with a recovering economy, a surge in customer confidence and the increased capacity of the banks to lend.
Nudge theory is alive and well at the Bank of England and that has to be welcomed
But we mustn't mistake recovery for boom. Of course London and the South East remain the strongest markets and whilst sales rates have recovered in other parts of the country, pricing is not racing away. Build rates are already responding.
What home builders and buyers alike need is a sustainable recovery and then can we address the further step up in production that is required.
That is why, whilst I was taken by surprise by the timing of the withdrawal of Funding for Lending, I was not alarmed. In terms of the volume of lending I don't think it's been material as wholesale markets are now functioning again.
But the symbolic significance of the move was not lost. Nudge theory is alive and well at the Bank of England and that has to be welcomed as we make the transition over time to more normalised lending.
For me, sustainable recovery also means focusing much harder on the supply side. So the really bright piece of news was that planning permissions are rapidly increasing. Year on year permissions are up 31% with third quarter figures the highest since 2007.
With both demand and supply moving in the right direction, we have to concentrate on the longer term issues that start to address the structural undersupply of housing.
There is no doubt in my mind that stronger demand conditions are starting to bring forward supply. The NPPF is starting to bite and the need for local authorities to hold a five year land supply is concentrating minds.
But I do worry that with significantly higher applications, the planning system could start to creak. The government's Autumn Statement perhaps recognises this and proposes some further reforms most of which appear likely to have an encouraging but not transformational effect.
So it looks likely that local authorities will be required - not just incentivised - to have a plan. This is welcome, as are the proposals to limit the timescales for discharging planning conditions and to reduce the number of schemes where statutory consultees need to be consulted.
But we also need to consider something else. Ensuring that local authorities are properly resourced to handle planning applications and to identify and release surplus land. As dialogue is growing between local authorities and developers, partnerships are being formed and more housing sites are being identified.
Perhaps that's what the government means when it says in a cryptic Autumn Statement recommendation that it will conduct a review of the role local government can play in supporting overall housing supply. And if it is, that's very good news indeed.
Mark Clare is group chief executive of Barratt Developments