Well-designed housing won't always convince those opposed to development, but we need to strive for higher standards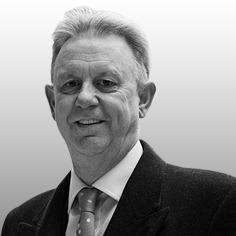 At Conservative Conference I spoke at a fringe meeting on design with Nick Boles, the planning minister. And great sport it was too as he and Shaun Spiers from the Campaign to Protect Rural England (CPRE) traded blows with the Daily Telegraph trying to referee.
As passions ran high I understood why Nick Boles recently said he would want to be shot if he was still planning minister at the next election. With the clear out of ministers from CLG, it's vital that he stays in place and finishes what he has started whatever the personal consequences.
People told me afterwards that the meeting had been a feisty affair. But on reflection there was perhaps more common ground (at least between some of us on the panel) than might have been expected.
Good design is not as subjective as people might think. It's about how the development works with the local settlement
It was certainly a relief to be talking about what we should build and not just how customers should be helped to buy.
The proposition we were debating was whether good design would bring Nimbys onside and lead them to support housing. We agreed design was important and that design standards across the industry had to improve. Nick Boles raised the contentious point that some of the greatest places were built before any planning regulations but accepted that it was not a practical suggestion.
My position is clear: where communities and their representatives are undecided, open consultation and good design can win the day. Perhaps that's how it should be.
But it is difficult to argue that where opposition to housing is entirely entrenched good design will convince doubters.
That should not deter the industry from embracing higher design standards and we as a company have fully committed ourselves to Building for Life 12. It about building great places where people want to live not just achieving planning.
So we are training our top 300 managers in how to use Building for Life because we need a structured conversation about development that goes beyond "I like that but don't like this".
Good design is not as subjective as people might think. It's about how the development works with the local settlement and how we make use of the existing features on the site. It's about how easy it is to find your way around and how well parking is integrated. It's about the use of local styles and materials and the use of open space.
A year ago I didn't think I'd be saying that mortgage finance is no longer the biggest issue we face. We now need policy makers - in government and in opposition - to engage in a realistic and constructive debate about barriers to supply. And for that reason, we need to Nick Boles to stay in post a while longer and be prepared to make the ultimate sacrifice!
Mark Clare is group chief executive of Barratt Developments