David Frise starts a series where he will chart his experience of how one major housebuilder failed to build the home it promised, and then staunchly refused to do anything about it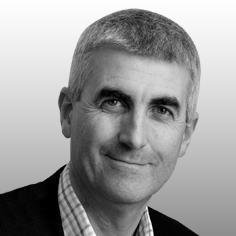 Housebuilders are a lucky bunch. They have prospered during the recession that has decimated the construction industry. How have they done this? By sitting on their landbanks and squeezing the supply chain.
Having done little to help during the crisis, they have now been rewarded by being given a £3.5bn cash boost from the chancellor, desperate to stimulate economic growth, through the Help to Buy scheme.
The missed opportunity to attach a price for this prize is staggering. We are not even going to insist that they build things properly. The fact that in recent weeks the government has suggested houses should have reasonable space to live in and somewhere to put our bins, suggests an industry not really focused on their customers.
Having done little to help during the crisis, housebuilders have now been rewarded by being given a £3.5bn cash boost
But why should housebuilders care? They have unsurpassed political clout, customers queuing up to buy their products, no new entrants into the market because of big barriers to entry and, it seems to me, nobody checking the quality of build.
The result is numerous complaints about cramped accommodation, poor workmanship and long running defects. I've been considering this of late: why is there such a divergence between what they sell and what they actually deliver?
How do I know about this problem? Well, I've recently bought a new flat in a brand new, purpose-built apartment block. Not any old flat but a Code for Sustainable Homes level 3 flat, from one of the largest housebuilders in the country, one that is expanding on the back of the chancellor's largesse and recording record profits.
I have concluded there are two reasons for the performance gap, apart from "because they can".
Firstly, they sell you a Volkswagen Golf, give you a Skoda and tell you it's the same. But why don't we rail against this inequity? Well, basically we don't know we have been sold a Skoda. How would we know without an in-depth knowledge of Building Regulations? In my case I have tried to get the information but have been subject to a good stiff dose of ignoring, dissembling and misinformation.
One year after moving in I still do not have basic information like a SAP calculation, a schematic of the centralised communal heating system so I can work out how the system works and no information on the solar thermal heating, that in theory should qualify the development for the Renewable Heat Incentive.
So you have to be an expert to spot the scam.
A house is the biggest purchase of our lives so we don't want to make it look like we've been sold a pup
Secondly, house purchases are about location, location, location. This is the biggest purchase of our lives so we don't want to make it look like we've been sold a pup. As long as the building doesn't fall down, the housebuilder has nothing to fear. We stay pretty quiet.
It isn't just that the build that doesn't match the expectation. My housebuilder has in its brochure a section on customer care – Because we care. A photograph of a bank of three operators ready to take your call is displayed. In reality they have a part time, non-specialist in place who has the ability to dump information at the end of each call. The person can't open an Excel spreadsheet detailing defects, in fact wondered "what that file was" in an email. To be fair almost everything that was forwarded on to the construction manager by the customer care "team" was roundly ignored, particularly if it was requests for information. It truly is customer "care" with no customer support from senior management.
Most disturbing and most surprising to me has been a cavalier approach to health and safety. In the area of commercial construction I've been involved in, H&S is taken very seriously, yet regional directors at housebuilders appear to be unaware of the concept of criminal negligence or duty of care.
In the coming weeks, I will be expanding on my battle with the developer, over problems ranging from windows which no-one knows how to clean, to leaking pipes and poorly thought through design to real health and safety issues. And how I've had to become a director of the residents' management company to get information about the property I live in. Overwhelmingly it is a story about the builder's complete lack of interest in whether or not the building operates to the design.
David Frise is chief executive of the Association of Interior Specialists