Realising that communication needs to happen as early as possible on a project is a lesson often learnt too late, says Rachel Davis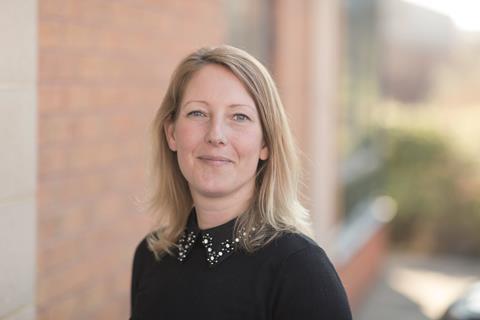 Engineering is about problem solving, resourcefulness and collaboration. People are naturally inclined towards all three, however achieving the last one effectively can be the most challenging. It's also one of the most important.
>> Read: All of our COP26 coverage in one place
Any significant progress towards mitigating the effects of climate change will require transdisciplinary communication, combined with education and a clever approach to technology. These are areas which UK construction needs to keep improving in the drive to net zero.
Realising that communication needs to happen as early as possible on a project is a lesson often learnt too late. Early engagement with all parties is the foundation to achieving the best results.
Overcoming drainage and flood-risk issues is a common challenge. Sustainable drainage systems (SuDS) allow integration of drainage with structural solutions, providing a cost-effective, high-quality environment that boosts biodiversity. Unfortunately, such approaches are often looked at in isolation, or too late in the process.
Digital technology's ability to minimise wasted time, money and materials is still underappreciated, and its potential to improve construction's green credentials remains far from fully realised. However, attitudes are changing.
We teamed up with VINCI Construction UK, Murphy Philipps Architects and Troup Bywaters + Anders to develop a standard platform for use in hospital design which eliminates unnecessary design, reduces clinical stakeholder time and increases cost while supporting faster delivery. It creates standardised layouts that fit within a standard structural grid, ensuring clinical compliance, delivering structural efficiencies and accommodating MMC techniques.
Operating on a simple framework, it is a great example of how technology does not have to be complex to be effective, but can also cut down on waste and excess. It is all well and good to apply our expertise to creating a more sustainable future, but thought must also be given to continuity and longevity.
UK construction needs to put more resource and enthusiasm into encouraging creative, curious talent towards STEM subjects. We need people who will question the status quo and push the industry forwards in an eco-friendly way. This needs to be accompanied by a shift in recruitment processes, changing focus from achievement to ability.
Above all else, we need to be open-minded: to new ideas, other disciplines and working together, from start to finish.
Rachel Davis is a director at Perega, a civil and structural engineering consultancy
Ideas for positive change
This is part of our Countdown to COP26 coverage in the lead up to the world climate conference in Glasgow in November. We will be publishing more big ideas about ways to tackle the climate emergency over the coming weeks and you can find more here.
Do please send us your own thoughts about how to make construction greener! Email us, using the subject line "COP26 ideas", at newsdesk@assemblemediagroup.co.uk