Make each building element work as hard as possible, says Edmund Fowles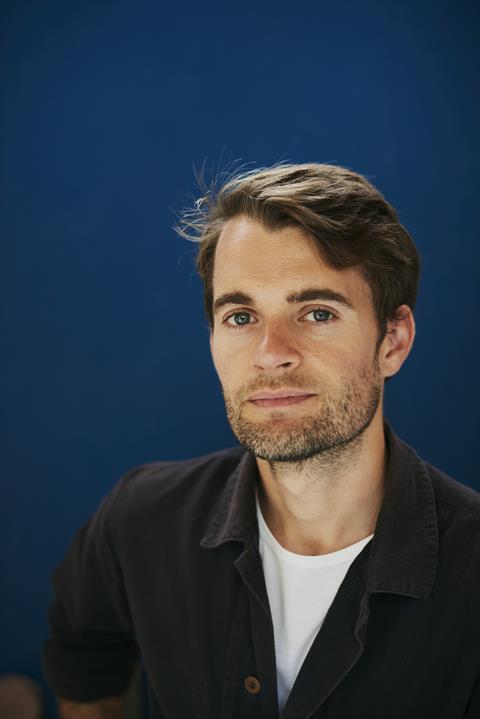 Contemporary architectural and material approaches need to counter the hangover of stylistic schools of thought produced by 20th-century movements such as high tech and modernism, which relished technological advancements through usually high-embodied carbon materials such as steel and concrete.
We must recalibrate our industry's attitude to more adequately address our climate and biodiversity emergency.
>> Read: All of our COP26 coverage in one place
At Feilden Fowles, we are championing what we call "low-tech" principles, to produce architecture which is lean, consists of fewer components and favours natural, low-embodied carbon materials. Furthermore, we engage technology to harness the advantages of selected materials and systems combined with passive approaches to orientation and environmental contexts to increase performance efficiency and minimise (or eliminate) mechanical servicing.
We look to strip back "layers" and ensure that designs are flexible yet robust in order to withstand the yet unprecedented future scenarios our architecture of today will need to accommodate.
In 2016 we built our own studio on a meanwhile site in London. It was our initial attempt at a truly low-tech building, partly due to our limited budget and knowledge that we will have to dismantle and relocate it in the future.
Early parameters were set, such as using solid homegrown timber for the frame to define maximum spans of 8m based on the availability of Douglas fir sections. We designed in section, harnessing direct light and warmth from the south, with an asymmetric pitched roof generating a clerestory window offering diffuse north light and an outlet for passive cross-ventilation.
The beams cantilever outdoors forming a covered walkway, doubling to shade the south-facing glazing in summer. All connections enable ease of both assembly and disassembly, using simple pinned joints with flitch plates.
We wanted each building element to work as hard as possible, often fulfilling more than one purpose. For example, the roof and perimeter ply sheathing doubles as the visual interior lining, removing the need for plasterboard or wet trades.
Gutters and downpipes were eliminated, with run-off from the canopy captured by a rill below, draining into the garden. The result is a building of just 310kg/CO2e/m² in embodied carbon. 
The key challenges we are now confronting are how to scale these ideas through larger, more high-profile projects, and gain client buy-in. 
Edmund Fowles is a director at Feilden Fowles
Ideas for positive change
This is part of our Countdown to COP26 coverage in the lead up to the world climate conference in Glasgow in November. We will be publishing more big ideas about ways to tackle the climate emergency over the coming weeks and you can find more here.
Do please send us your own thoughts about how to make construction greener! Email us, using the subject line "COP26 ideas", at newsdesk@assemblemediagroup.co.uk