Jerry Tate of Tate + Co on why actually delivering highly efficient buildings is an uphill battle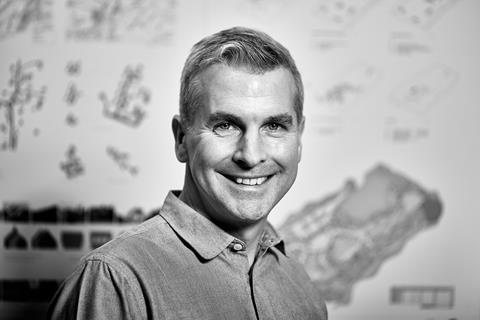 There has been excellent progress on reducing operational carbon emissions, with better statutory regulation and standards such as Passivhaus becoming more prevalent. But there is still a mountain to climb in terms of education, and demonstrating how to actually implement low carbon solutions.
Organisations like the Passivhaus Trust or the Supply Chain Sustainability School are doing an incredible job, but we need to expand their efforts and the industry needs to provide them with more funding.
We also need more data and evidence-gathering from real buildings and their actual carbon emissions. I am convinced that this would show that a simpler, fabric-first solution gives the best results, as opposed to a more complicated "systems" approach.
The part of the solution most lacking at the moment is how to achieve low embodied carbon emissions in our built environment. Whereas on a typical building embodied carbon would account for 30% of a building's lifetime emissions, with Passivhaus this can be up to 70%. This can been exacerbated by the sourcing of high-performance, low-energy building components from places such as eastern Europe.
Local sourcing, natural materials and retrofitting existing buildings will all be part of the solution. This will need to be regulated as part of a statutory process for it to be more widely implemented. Lifetime carbon assessments have already entered the London Plan and we should push for these to become a requirement nationwide, to ensure we address carbon emissions in a truly holistic manner.
Jerry Tate is a partner at architects Tate + Co
Ideas for positive change
This is part of our Countdown to Cop26 coverage in the lead up to the world climate conference in Glasgow in November. We will be publishing more big ideas about ways to tackle the climate emergency over the coming weeks and you can find more here.
Do please send us your own thoughts about how to make construction greener! Email us, using the subject line "Cop26 ideas", at newsdesk@assemblemediagroup.co.uk