Regulation would help manufacturers and suppliers display their credentials and specifiers choose more wisely, says Lee Jones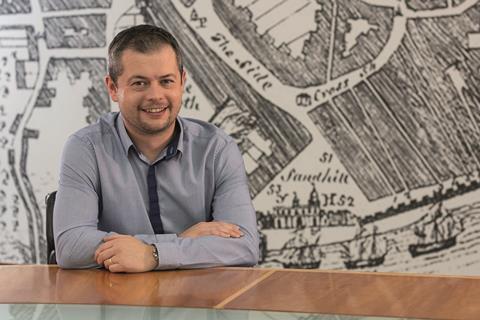 The way we design, procure and build is fundamental to tackling climate change. Not only should the projects we undertake or the products we manufacture be more sustainable, how we all operate must be also.
>> Read: All of our COP26 coverage in one place
NBS recently calculated its operational carbon emissions and planned to reduce them using 2019 as the base year. Both NBS Source and NBS Chorus have been developed to allow manufacturers to communicate their sustainable credentials to help specifiers choose more sustainable outcomes. This allows better decision-making through project design and specification stages.
We have adopted many practices learnt during the pandemic as the "new normal". External meetings must aim to be digital-first and travel only considered when really necessary.
Switching our energy to 100% renewable providers has been a quick win. We are commited to the UN's Climate Neutral Now pledge but are still only one of around 400 companies across all sectors to have signed up to this pledge internationally.
The RIBA 2030 Climate Challenge sets out precise areas of focus and our principles align clearly to those. The support of local communities and wildlife being one.
We have utilised areas local to our HQ in Newcastle upon Tyne to support this through investing in forestation. Though these trees themselves will not be eligible to claim carbon offsetting until they are mature, planting trees locally in lieu of procuring existing mature trees internationally, which are already absorbing carbon, seemed the right decision.
Some areas will be more difficult. A clear need for development is sat with our supply chains. For the designers and contractors, the products they can specify sustainably will always be limited to the supplier's environmental information. Unless regulation forces an explicit requirement, this will delay what is possible.
Lee Jones is head of manufacturer solutions at NBS
Ideas for positive change
This is part of our Countdown to COP26 coverage in the lead up to the world climate conference in Glasgow in November. We will be publishing more big ideas about ways to tackle the climate emergency over the coming weeks and you can find more here.
Do please send us your own thoughts about how to make construction greener! Email us, using the subject line "COP26 ideas", at newsdesk@assemblemediagroup.co.uk