An evidence-based approach and incremental progress should make all the difference, says Stuart Piercy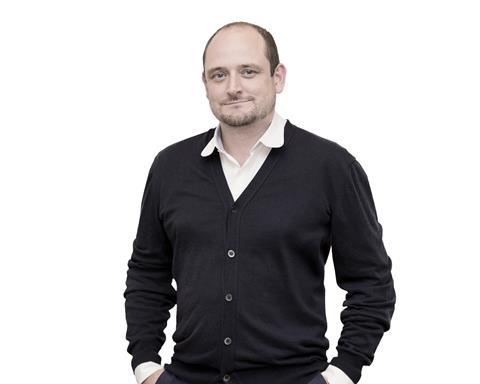 Like many practices, the climate crisis has been on our agenda for a long time. While we are making significant progress in designing and constructing several net zero carbon buildings and reusing existing structures, as a studio we are concerned by Grenfell Tower's implications for the CLT industry.
>> Read: All of our COP26 coverage in one place
A risk-averse insurance industry now threatens one of the biggest innovations for the building industry by making insurance hard to secure for such structures. How do we get over this and ensure that other forms of innovation are not affected?
It does not sound very PR-friendly or particularly glamorous, but we are also thinking about making a more sustainable built environment at small – almost invisible – scales.
By forming meaningful partnerships with Shashank Jain of studio 4215, the Bartlett's Material Architecture Lab, and Matter of Stuff (respectively), we are designing projects that integrate passive design principles from their earliest stages; exploring the potential of offsite fabrication and digital design; and supporting the circular economy of the products and materials we procure.
We also conduct investigations and research to understand the particularity of our sites and develop science-based findings that sometimes counter the anecdotal evidence that is often referenced in our industry.
Anecdotally, demolition is seen as one of the main culprits of carbon emissions, but on further analysis, it is dependent on the site and existing building. We must think about the entire lifecycle of buildings, their futures, and if we are choosing to retain structures, what does that mean in energy terms to adapt what is there?
Setting ourselves big targets and signing up to pledges is one step towards a more sustainable future, but I believe that evidence-based approaches and small incremental steps will eventually help our industry take huge strides towards addressing the climate and biodiversity crisis.
Stuart Piercy is founding director at Piercy & Company
Ideas for positive change
This is part of our Countdown to COP26 coverage in the lead up to the world climate conference in Glasgow in November. We will be publishing more big ideas about ways to tackle the climate emergency over the coming weeks and you can find more her
Do please send us your own thoughts about how to make construction greener! Email us, using the subject line "COP26 ideas", at newsdesk@assemblemediagroup.co.uk