Building's exclusive story about CRCC's bid to build the railway has caught the nation's attention – but UK contractors will be wondering what it all means for them
HS2's press office knew last Tuesday there would be maximum media attention as the prime minister finally gave the project the green light but it probably did not anticipate a second burst of interest on Friday. That was when Building broke the story that a Chinese firm had made an offer to build Europe's biggest high-speed rail project.
The proposal, made last month in a letter from the China Rail Construction Corporation (CRCC) and seen by Building, is a compelling one: to build the massively delayed and overbudget railway in a third of the time, for half the price and with faster trains. What's not to like?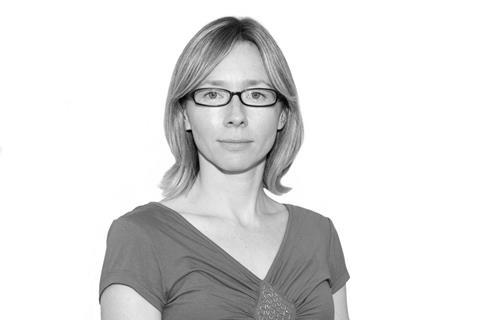 Quite a lot apparently. Our story ran on the front of Saturday's Financial Times with a statement from the government confirming it has been in preliminary discussions although no actual commitments have been made.
The transport secretary Grant Shapps then went on the BBC Andrew Marr show yesterday saying the discussions had only been with HS2 and not at a government department level. Of course the question then becomes this: now it has been brought to Shapps' attention, what does he think of the proposal? There's no clear answer on that one yet.
Public reaction to the story has been shock that the UK could be contemplating such a deal just weeks after US president Donald Trump weighed into the row over Huawei taking a role in the UK's 5G mobile network. On Saturday, US defence secretary Mark Esper said alliances would be put at risk by countries using Chinese Huawei technology in their 5G networks.
Tom Tugendhat, Tory MP and chair of the foreign affairs select committee, was highly critical of the government over Huawei and he has an equally low opinion of the HS2 proposal saying: "The price of the project may be lower but the cost to our sovereignty could be higher than we ever imagined. There's no point in taking back control from Brussels only to hand it over to Beijing."
Sovereignty is one issue but there are other objections: China's fatal high-speed rail accident in 2011 has been cited, as well as Beijing's record on human rights and a perceived disregard for planning consents and health and safety rules. Critics say that for all these reasons CRCC's bold claims would be impossible to achieve in this country.
The chances of a UK firm willingly partnering with the Chinese on HS2 seem slim, however there is a dramatic second option
But that is not an end to it. While HS2 is understood to have told CRCC it is too late to be involved with phase 1 of the project, it has been encouraged to bid for track and station work in phase 2 and to joint venture with a UK contractor. The chances of a UK firm willingly partnering with the Chinese on HS2 seem slim. However there is a dramatic second option – CRCC could circumvent the JV route and just buy out a UK major contractor with valuable HS2 contracts. Previous rumours that Beijing is ready to swoop on a UK firm will no doubt resurface.
Such a move would be huge for British construction, an industry rocked by the collapse of Carillion in 2018 and then profit warnings at the likes of Kier and Interserve's collapse into administration.
A broken business model where major contractors survive – or don't – on wafer thin margins and poor access to finance has led many to think construction is ripe for disruption. Could this be the disrupters' moment? Could the billions up for grabs on HS2 trigger a foreign takeover of UK construction firms?
HS2 – long hoped for by big UK names – has been regarded as pretty much a life-line for an industry that has craved a valuable pipeline of infrastructure work throughout the austerity years. But now that it actually seems within grasp, some may be whispering to themselves: be careful what you wish for.