The government's industrial strategy offers a welcome prompt to improve productivity and foster innovation, says Mark Farmer, but real change will need to be driven by client demand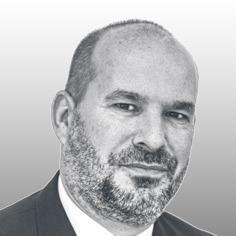 Last week's government announcements and publication of the Building Our Industrial Strategy green paper could herald the beginning of a more active government role in stewarding UK industry performance.
The government's pledge to upgrade our national infrastructure is an obvious positive for the sector, and there is no doubt that a continued, long-term infrastructure commitment is key to giving our industry greater stability. However, I believe we have more deep-seated problems that deserve real strategic thinking and demand active involvement from our industry.
A quick scan of the "10 strategic pillars" to guide industrial policy that the government identified in the green paper suggests different opportunities for our industry to engage. It is the industry's response to one of the pillars in particular, "Cultivating World-leading Sectors", that is in my mind the biggest opportunity. It lays down a challenge for individual industries, to come forward with a "sector deal" plan that will transform their performance and, critically, their productivity.
I absolutely support Building's Building A Better Brexit campaign, and can see the abrupt loss of access to EU migrant labour resource being catastrophic for construction, especially when combined with an already ageing workforce. However, I feel that we need to use this current freedom of movement debate as a further burning platform when it comes to designing a new industrial strategy that addresses construction's fundamental productivity issue. We need boldness and ambition, harnessing innovation, investment and the development of new skills as a platform for strategic change.
We need boldness and ambition, harnessing innovation, investment and the development of new skills as a platform for strategic change
Whether our industry can overcome its fragmented approach to overcome vested interests and speak with as much of a collective voice as it can muster remains to be seen. But the size of the prize is unrivalled. Any productivity shift in construction will far outweigh the economic benefits from the equivalent shift in automotive or aerospace, purely due to the industry's size. If the aim of the government's industrial strategy truly is "to improve living standards and economic growth by increasing productivity," then supporting the construction industry must surely be a basic tenet of the policy.
However, this journey to transformation needs the industry's key clients to be part of the solution, as well as harnessing the increasingly likely disproportionate impact of new disruptors. What the sector is asked to do by its clients is at the core of our vicious circle of industry failure. Unless there are new external competitive threats or existing clients who just begin to vote with their feet and force a different way, the stimulus for change is absent.
Any sector deal should have major client bodies and new market disruptors playing their part and asking government for the support they need. This will underpin a more intelligent approach to commissioning behaviour that will force industry innovation while not being seen as an undue risk to any party. If we are able to change the client demand profile towards innovative delivery we can realise greater confidence for investment in new production solutions and associated new skills which creates scalability.
Building on this point, one of the "10 pillars" is indeed "Developing Skills". A strong example of how our industry can tap into this will shortly be available at Dudley College in the Black Country. A new facility, Advance II, will be opening later this year offering what is likely to be the first construction industry-specific example of what Theresa May has referenced as "institutes of technology". Advance II will offer a new breed of construction and manufacturing courses that reflect the needs of a modernising, higher-productivity industry. It will offer opportunities to retrain traditional tradesmen in digitally enabled hybrid on-site and off-site working, as well as supporting the training needs of a growing pre-manufacture-led construction sector.
My closing plea, then, is that if we truly want a world-class, resilient construction industry we need to respond positively to the government's industrial strategy challenge. We should seek to tackle head-on our current concerns over structural labour shortages not just by looking to reduce the risk of labour losses but by also starting seriously to plan for an industry that is capable of producing a lot more with a lot less resources.
Mark Farmer is founding director and chief executive at consultant Cast and author of the industry report Modernise or Die