Contractors to build 10km dual carriageway near Manchester airport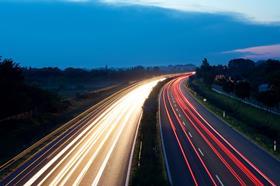 A joint venture between Carillion and Morgan Sindall has won the contract to build a £290m dual carriageway near Manchester.
The 10km Manchester airport relief road will join the A6 at Hazel Grove and the A555 at Woodford Road.
A planning application for the scheme was submitted by Stockport, Cheshire East and Manchester City councils today.
Gary Crisp, contracts director for the joint venture, said he was "delighted" to have been appointed.
He added: "Carillion and Morgan Sindall have an established joint venture history, having worked together successfully on the £209m Dishforth to Leeming contract to upgrade 22km of existing A1 which was completed on-time last year."
Sue Derbyshire, leader of Stockport council, said: "Subject to planning approval, we look forward to working closely with Carillion and Morgan Sindall to deliver the scheme, which will improve the local economy and improve lives within Stockport by reducing congestion on local roads."
The scheme will be funded with £270m of government grants and £20m from the funding for the Local Transport Plan.
The project is due to start in 2014 and complete in 2017.