Industry and government need to avoid the current short-term approach to industry skills development and look for solutions that are not purely driven by market forces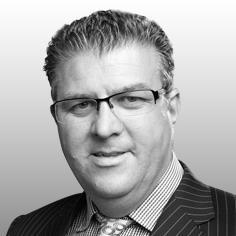 The UK construction industry has a lot to be positive about as it heads into 2015, mainly due to industry's ongoing growth. The private housing and commercial construction sectors, in particular, are doing well. According to RICS's latest Construction Market Survey figures, growth in these two sectors has risen at a rate not seen since 1994.
Furthermore, unprecedented housing demand, the bounce back from a deep recession and government's commitment to invest £36bn in over 200 infrastructure projects is driving much-needed confidence across the industry, translating into a significant increase in industry workloads.
However, as well as highlighting the growth the industry is experiencing, the RICS research also states that many in the industry are being held back by a shortage of skills. In fact, 59% of respondents cited a shortage of quantity surveyors as a major barrier to further growth, with many also citing skills shortages in the main trades and professions as a further hindrance (for example, 72% of respondents mentioned that bricklayers are also in short supply).
With this in mind, we need to look at how skills are developed in the industry and also assess what motivating factors exist for the creation of them. Without doing this, we will be reliant on a system of skills creation that is not fit to meet demand – this having a detrimental effect on the industry's potential to grow in the longer term.
According to RICS data, the cumulative effects of the worldwide recession saw some 350,000 people exit the UK construction sector. With demand for new projects currently on an upward trend, this means we have a long way to go in order to produce a workforce able to meet current demand.
The skills shortage is symptomatic of a market-driven skills pipeline – one which follows the simple rules of demand and supply. Unfortunately this model isn't always flexible enough when applied to the ever changing skills demands of our industry. Its main drawback is that it doesn't account for the time lag that exists between an increase in demand and the time it takes to train and supply the skills needed. When applied to the current situation, we find that a reluctance to train people in the years of recession has led to the industry being caught short in the upturn.
The question now remains as to how we can future-proof the skills pipeline supplying the industry, in order to ensure that the current period of growth is sustainable long into the future. Building this pipeline is not just vital for the nation, but is also vital to ensure that the UK maintains its competitive position in the global professional services market for construction and infrastructure.
RICS believes that the introduction of a Construction Skills Investment Charter could hold the key to solving the fundamental skills gaps currently threatening to derail the industry's growth. This proposal was outlined in RICS' Property in Politics report, and calls on a future Government to outline the grants and tax incentives available for firms who employ and train new talent in the construction sector.
This could include the reduction of National Insurance contributions for the training of new employees and tax relief for those firms investing locally in construction colleges, academies and school programmes. All of these measures would ensure that skills development is incentivised for construction businesses, aiding the industry in producing the right skills, even in times of economic uncertainty.
To find out more about RICS' Property in Politics report please visit: http://www.rics.org/uk/footer/property-in-politics/

Sean Tompkins is chief executive of the RICS