National Apprenticeship Week: Being born deaf and mute hasn't stopped Simon Eyers landing a job as an electrician at contractor FM Conway. He talks about the barriers that disability can create for a career in construction - and how to break through them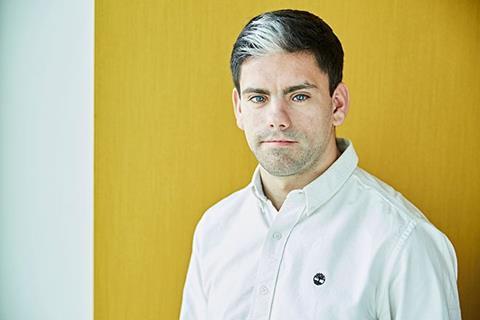 He's hard working, he knows the industry, he's got experience, and most of all, he's resilient and determined. He's also part of a big talent pool which has largely been untapped.
Getting a job in the construction industry should have been easy for Simon Eyers. Such is his talent, he did get the job he wanted in the end, but it was far from easy. In fact, it was a lot more difficult for Eyers than any of the other applicants, due to a reason which seems to have put off the vast majority of employers in construction: he was born deaf and mute.
He has become a qualified electrician and at just 21 years old is close to graduating a year early from his street lighting apprenticeship at FM Conway, having been there for over a year now. He seems to have excelled in his role. But without a government scheme called Access to Work – which pays for support to help people with disabilities get a job or stay in work – it could all have been very different for him.
Speaking through an interpreter, Eyers talks about the many challenges he has had to overcome – both in life and his career – to get to where he is today. He has grown up in a world where you need to listen and make yourself heard to be a success, which has left him at an obvious disadvantage.
But he says: "I grew up in a world of barriers so I've always been very determined to break through those barriers. I'm never one to just accept it."
Going mainstream
Having gone to a deaf school with 30 classmates, it's that determination which has seen Eyers beat the odds and get a "mainstream" job, one where he's not working with other deaf people. Only one other person out of the 30 has landed work, securing a job as a plumber in the family business. Whereas this person used family connections in their industry, Eyers didn't rely on any in getting his job.
The process to get there was lengthy – after graduating from college he applied for over 300 jobs over the course of six months, but only got one interview, which was at FM Conway.
Once invited to interview with FM Conway, there were issues with an interpreter. He remembers: "They said 'actually it's your role [to provide an interpreter]' and I went 'actually no as an employer it's your role, it's my right under the legislation'." He was then required to go through a two-week appraisal where his employers could check he was able to do his job on a physical level.
But despite the drawn-out hiring process, FM Conway took a chance and hired Eyers, making him the first deaf highways electrician in the UK. It's an opportunity Eyers is grateful for. He says: "FM Conway has been brilliant. They gave me a chance other employers didn't just because I was deaf."
It's not intentional discrimination but I think if you put deaf on your CV they will prioritise that over your skills
Liz Garvey, head of HR at FM Conway, says: "Having interviewed him, it was clear Simon was someone we needed in our business. He was bright, competent and enthusiastic – everything you look for in an apprentice."
Clearly, communication with Eyers' colleagues can be tricky. Some have tried to make an effort and learn basic sign language, but the camaraderie and banter is lacking. "It's not like we hang out at the pub after work," he admits, "but during the working day it's fine."
There have also been a couple of times where his colleagues have ribbed him. "There are a few instances where I've misinterpreted what I've been asked to do and I've got it wrong and it's been a big joke," he says. But does it bother him? "You get used to it and just brush it off," Eyers says. "What's the point of being angry about it? I'd come off looking worse."
In addition, there is also a bit of apathy from some of Eyers' colleagues towards communicating with him. "A lot of people find it's a little bit too much for them, which is disappointing," he says. But he doesn't seem overly concerned. "It would be nice to feel more involved in that camaraderie, but you can't force people to do what they don't want to do." While communication with colleagues is a bonus, it's not a necessity for him to be able to do his job. He does use a pager so his colleagues can warn him of any health and safety risks, but that's about it.
And Eyers is all too aware of the safety risks he faces. "I'm definitely sidelined occasionally for work," he says. With his skillset, he feels he should be doing more. "The M25, for example, I'm not allowed to do work on that as they think it's too much of a health and safety risk." Is that frustrating? "Of course it is. I'm qualified. I tend to get the same response: 'It's not our fault, we just do what we get told' and, yeah, it's frustrating."
Although all it takes for FM Conway to accommodate Eyers on site is the pager – he doesn't need an interpreter present to do his job – this point is lost on the majority of employers in construction, something which Eyers says needs to change if they are to tap into a resource that can be used to help with the skills gap.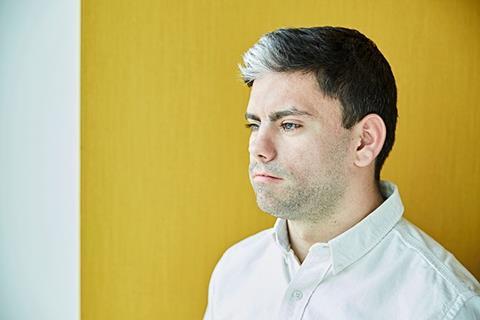 "I think that's a big problem for employers," he says. "They avoid deafness and disability because they think it's an additional cost, and that interpreters are expensive. Actually, they're not when you work it out and Access to Work covers those costs anyway."
Eyers can't speak highly enough of Access to Work. It has transformed his life. "Without it I wouldn't be able to get a job – I'd be at home on benefits." It's a scheme which most employers are not aware of, but one which covers virtually all of the costs of taking on a person with disabilities.
Success story
The Sayce review (an independent review of specialist disability employment programmes) in 2011 emphasised the effectiveness of the initiative, but found there was little awareness of the programme, particularly among smaller employers. That's echoed by a work and pensions select committee report from December 2014, which said there are up to 144,000 unemployed people with disabilities who could benefit from Access to Work.
Of course it would have been easier for Eyers to find employment if he hadn't gone for what he calls a "mainstream job". Most of the deaf people he knows who are employed have jobs in deaf organisations, where communication is easy.
But Eyers always wanted to be an electrician. His father runs his own electrical business. Has it been worth it? "Oh definitely. Now it's done, it's done. It was that initial period of everything being up in the air [in trying to get a job], but now it's settled down, everything's fine."
It's a great success story, a person with a disability who has overcome all obstacles – and there have been many – in his way to get on the path to his career as an electrician. He's a great example to other employers in construction, particularly contractors, that hiring people who are deaf or have other disabilities is not a burden – financially or otherwise.
But what advice would he give to other deaf people, perhaps fed up with the job hunting, when they get to the interview stage and employers realise they're deaf, looking to start a career in the industry? "Don't give up, just keep persevering. If you don't get a response to an email, send another email. Always ask for feedback. You need to get in people's faces a little bit to ensure they take notice of you," he says. Most importantly, he says leave deafness off the CV. "You don't need to say you're deaf on your CV, your skills will speak for themselves. It's not intentional discrimination but I think if you put deaf on your CV they will prioritise that over your skills."
So where next? "I've got a five-year plan where I'd like to get as much as I can from this role and then see what's out there. If my dream job landed in my lap, of course I would take it. But I'll give this job a couple more years, get what I can out of it and then we'll see."
Spoken like a man who wants to go places. A bit like any ambitious 21-year-old, then.