Billions are being invested in infrastructure and transportation projects, says Fenwick Elliott's Simon Tolson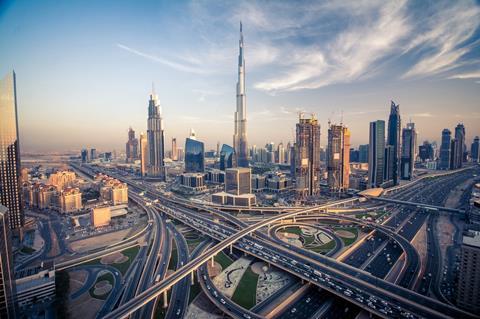 The Middle East's forward-thinking vision and rapid action of getting operations under control and re-opening after 2020's lockdown and tight restrictions means there are plenty of opportunities in the region.
Many of our clients are involved in large-scale infrastructure and transportation projects in the MENA region. In particular, we are seeing billions of dollars being invested in rail projects in the UAE, Qatar, and the Kingdom of Saudi Arabia, the latter is expected to spend $48bn on rail alone by 2024.
Qatar's current developments are centered around hosting the FIFA World Cup in 2022 and investing in carbon capture projects as the world's biggest liquefied natural gas producer. And in the Kingdom of Saudi Arabia our alliance partner Hammad & Al-Mehdar is involved in the country's ambitious "giga-projects", including NEOM Smart City, Qiddiya Entertainment City, The Red Sea Resort Project, and Amaala Red Sea Riviera.
And just as covid-19 has prompted construction firms to improve their digital operations and seize opportunities in these markets, we as construction lawyers are also adopting digitally enhanced formats to lead a change in our working practices as a global specialist.
At Fenwick Elliot in 2020 we implemented digital technologies and resources such as text analytics and technology providers, while also facilitating digital hearings. We now have a dedicated partner and team driving online ways of working. And as a result we can develop tailored solutions in respect of contract analysis, contract automation, matter analytics, and matter management that enhance our services and minimise costs to clients.
Recognising the critical importance of the MENA region for construction projects and also as a key hub for international dispute resolution, we have been steadily building our capability. To put this in perspective our international office based in Dubai is one of the fastest-growing parts of our business globally next to London. Post Brexit and as covid restrictions ease we believe that opportunities in this region can help construction firms reach great heights.
Simon Tolson is a senior partner at Fenwick Elliott