For construction to have a chance of getting the best out of Brexit, it needs to convince the government to listen to it, says Andrew Stunell. So it will first have to be clear what its message is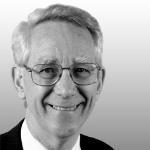 It's been a turbulent month in politics. The near certain prospect of five years of a strong and stable Conservative government with a big majority and a purposeful prime minister has been swept away without notice. It's been replaced by the reality of a minority administration with a weakened leadership trying to deliver an enfeebled programme and likely to last only a few months more. It's certainly stunned the commentators and the politicians (including Labour, the main beneficiaries of the upset), and left everyone scrabbling to guess what will happen next.
One thing we do know is that the Brexit negotiations started this week and must end by March 2019. Another thing we know is that construction is rated in the bottom tier of industrial sectors to protect when those talks get under way. And one thing we can predict is that the dramatic rise in political uncertainty, coupled to the rise in inflation and a weakening economy, will slow down investment decisions, and in turn lead to delays in construction projects in the coming year (except perhaps in Northern Ireland, where money may be no object).
So it really matters to the construction industry what happens next in Whitehall, who pulls the levers, and how hard they pull them.
The good news is that a minority government has no choice but to listen more, not least to what those of us in the House of Lords may have to say. But what is it we should say?
The Building a Better Brexit campaign brought many of the key issues into focus. Right across the industry roundtables, teams and workshops of many shapes and sizes have been beavering away since at the same questions. There is now broad agreement on the key outcomes needed to retain and grow the industry's capacity and prosperity. I'd list these as:
Make sure the industry has the skills. Brexit has made unmissable the big problem no one has faced up to: an ageing workforce, acute labour shortages, insufficient recruitment and training, low morale and productivity, and poor retention. There has to be the biggest step forward on skills training for 70 years.
Make sure the industry has the time. March 2019 is only 21 months away. There is not the slightest chance that an additional 200,000 skilled and professional British workers will have trained and joined the industry by then to replace our current EU27 workforce. So the government must agree a timeframe for any changes to migration rules to provide sufficient time for that gap to be filled over the next decade.
Make sure the industry has the certainty it needs. Improved productivity, investment in skills and value for money all become far more achievable if there are steady forward work streams. They are gravely compromised by current expectations of repeated cycles of boom and bust. Which means the National Infrastructure Commission, the Treasury, and Department for Communities and Local Government's housing programme planners have to pull together a credible counter-cyclical investment programme for the next decade to make that possible.
That all remains in dreamland unless a united industry can put a convincing case forward to the UK Brexit negotiating team that construction is at least as important to the government, and as deserving of their consideration, as banking or aerospace or agriculture when talking in Brussels.
From housing to hospitals, from schools to energy generation, from flood defences to HS2, not to mention the whole Brexit assumption of an export-led boom, nothing will be delivered if the industry is left crippled by a hard Brexit
That case has a simple core message: construction is a strategic industry. Without a strong construction industry, key government policies are doomed to failure. From housing to hospitals, from schools to energy generation, from flood defences to HS2, not to mention the whole Brexit assumption of an export-led boom, nothing will be delivered if the industry is left crippled by a hard Brexit.
Unless the government gets that vital point, no amount of worthy "asks" by the industry will have traction in Whitehall.
The industry needs to be very insistent on its strategic value when making its case to the government. A healthy sector is a prerequisite for the delivery of its manifesto – and even if it is now obliged to deliver an enfeebled version of that manifesto, the infrastructure and housing imperatives remain.
Further, construction needs to demonstrate mature behaviour that befits an industry claiming to be strategic. Squabbling with each other over training levies when actually we all know we need to spend at least three times as much as we are doing on skills development is not a sign of that. Rather, there needs to be a frank message to government: we know our record has been poor but we are now ready to get stuck into training and skills, and we need your help to deliver a fully trained and capable UK workforce.
Only with that done can the construction industry expect to be listened to, and get down to the detail on skills investment, on the timeframe for Brexit-related changes, and for a long-term investment programme, all of which we know are urgently needed if a healthy, capable and productive industry is to emerge after 2019.
Andrew Stunell is a member of the House of Lords and a former minister with responsibility for building regulations