The private rental sector could help the government tackle the housing crisis in the capital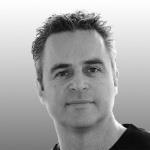 'Be the king and queen of your own castle' is the mantra we have heard - and believed - for generations in this country. But this obligation to own one's own home is increasingly out of step with current thinking and has fuelled despair. Some 60% of Londoners will be unable to 'afford a home' by 2025 (PwC, 2016 report). Today's political schisms are in part a result of such old-school thinking and how unattainable home ownership has become. The post-war garden city movement of last century was successful not only in selling leafy and bucolic images of the green belt but also in conditioning us that home ownership was an ancestry right. This frequently appears starkly at odds with a lengthy, indeterminate and at times opaque planning system. Clearly we need new ways of thinking about housing provision - and now more than ever with the Grenfell Tower tragedy throwing the housing crisis into even sharper relief.

Renting in the rest of Europe isn't stigmatised as it is in England. As the latest home-ownership stats from the OECD show, high home ownership rates don't always signify a healthy economy. On the contrary, when an economy is as dependent on the housing market as Britain's is, it is vulnerable to fluctuations in house price, which could easily leave huge swathes of the population mired in negative equity. Germany's unemployment rates on the other hand are sustainably low, supporting a rental-heavy real-estate market where only 43% own their home. This goes back to the housing deficit of the post WWII era when home-building industry tactics and political regulations in favour of build-to-rent housing were instrumental in reducing the housing shortage by a staggering 88% in 16 years.

Home-ownership has been decreasing steadily not only in Germany but in the whole EU 28 region and is now at a historic all-time low. Statistics from Eurostat show that just under a third of people own their home, with 69.5% of the population renting.

Back in the UK existing housing demand, in conjunction with the constant growth of the British population, means that 1m homes need to be built by 2020 whilst the ONS is forecasting a rise of 4.4m in British population by 2024. With 300,000 people moving to London through net migration every year, but only 170,000 homes being built every year, housing demand is easily outstripping supply.

UK house prices hit a peak of 9.3% in June 2016, driven by the stamp duty change and the European Union referendum. The affordability ceiling was also affected by British rental prices, with UK private tenants spending on average 40% of their income on rent compared to the far more sustainable EU average of 28% according to the National Housing Federation (NHF). With an increasing number of households unable to qualify for the income requirements of affordable housing but also unable to afford a private sale home, this 'squeezed middle' are destined to seek housing in dwellings of poor and inconsistent quality, unsure if they will ever be able to climb the slippery housing ladder or be condemned to spend the most productive period of their lives with their parents simply in order to be able to afford a mortgage.

A house-building reset is required. Given the enormity of the housing crisis, there will not be a singular 'silver bullet' solution.
Combining public sector land offerings for development with more modern methods of construction (MMC) is one solution in our arsenal to combat the housing deficit rapidly as well as providing an opportunity for industry growth. Nonda Katsalidis, of our sister office Fender Katsalidis in Australia, has over the past decade created and delivered the pre-fabricated housing system Unitised Building (UB™), which has been met with great success. Forms of modular housing and CLT construction have been commenced in the UK, however we are in need of removing the barriers of these new, innovative construction methods which can quickly deliver much needed housing.

We also need to learn from our past as similar crises have been tackled by PRS schemes. In the 1950's the UK supplied 300,000 dwellings per year (BBC) through the private sector. Today PRS is more than a necessity, rather it is a strategic vehicle the government should urgently use to tackle the housing deficit and affordability/quality crisis. We need a solution that delivers good quality housing quickly but that doesn't, importantly, rely on investors' buy-to-let stock of varying and sometimes dubious quality.

A PRS scheme that represents a step change is Meadow Residential's current project in Mill Hill, which is in for planning. Mill Hill includes a 35% affordable housing programme scheme in addition to rental accommodation for the 'forgotten middle' with salaries between £20k and £80k who are not eligible for Affordable Housing and who cannot afford to buy a home.

The Mill Hill scheme is also instructive as an example as it repairs a forgotten brownfield site with a housing-led, mixed-use occupation project that devotes 28% of the available area to open space and gardens that are accessible to all. Moreover it provides all the amenities needed for a booming community in North-West London, such as work-share hubs, a nursery, coffee shops, restaurants, beauty and fitness centres as well as public amenities such as dry cleaners, post office, supermarket and maintenance offices. Tenants will be able to host guests in the residents' lounge and concierge services will provide continuity and a sense of community.

Home-ownership is fast becoming an old-school concept and out of step with the 'Millennial Mindset'. Looking beyond Gen X, the future of housing will be led by tenants who seek flexibility of tenure, experience of community and the ability to lead a full lifestyle without consuming half their available income. The rise and rise of PRS schemes is inevitable. And it's not a moment too soon.
Earle Arney is a director for Arney Fender Katsalidis