Vincent de Rivaz says there is a "hire and fire" culture in UK construction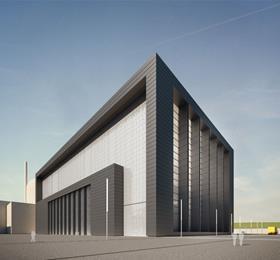 The boss of EDF Energy, whose new nuclear power plant at Hinkley Point promises to be one of the largest UK construction projects over the next decade, has said the UK construction industry has a "productivity" problem.
Vincent de Rivaz, chief executive of EDF, told the Telegraph he felt the UK construction industry had too much of a "hire and fire" culture which led to a "productivity" problem.
Speaking at the Olympic Park he said: "Everyone [here] is smiling. On a construction site it should be the same."
He also confirmed the firm will seek to agree with the government a strike price of less than £140 per MWh for the electricity from its new Hinkley Point C nuclear power plant.
Under the government's electricity market reforms firms building new electricity generating capacity can seek to agree a guaranteed strike price they can charge for the electricity from the plant to give them certainty of income and therefore provide a more favourable climate for investment.
The £140 per MWhr price is significantly more than the latest government estimates for the cost of nuclear power, prepared in August last year, which price it at between £65 and £74 per MWh. And more than the Committee on Climate Change's estimate of up to £100 per MWh.