Administrators' report says firm owes £60.5m to unsecured creditors
The scale of the losses facing NMCN's subcontractors and suppliers has been laid bare in an administrators' report which shows that close to 150 firms are owed at least six figures by the collapsed firm – with two owed £1m or more.
And the thousands of unsecured creditors have been told they won't be getting any of their money back, the report by Grant Thornton warned. "We do not anticipate that a distribution will be made," it added.
The number of unsecured creditors is so big that the names of the 2,394 firms listed takes up 82 pages of the 153-page report.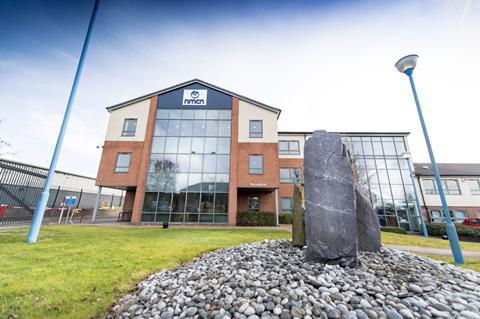 NMCN, which had turnover of £405m in 2019, collapsed earlier this month after 75 years of trading, with the firm blaming problem water contracts, losses on building contracts and the impact of the pandemic for its demise.
Most of the company has been picked off by rival firms with business rescue specialist Svella, which had been waiting in the wings most of the summer to strike a refinancing deal with the contractor, picking up its telecoms business, while Galliford Try snapped up the water business for £1m and Keltbray took on parts of the infrastructure business.
In the Grant Thornton report filed at Companies House, the deals saved 1,642 out of the 1,789 jobs that were under threat. But 99 staff, believed to be mostly from the firm's loss-making building business, were handed their P45s.
In all, unsecured creditors are owed £60.5m with 145 businesses having to shoulder losses of £100,000 or more. Two firms are owed £1.6m and £1.25m respectively.
Details of the efforts to save the business, the biggest collapse of a listed contractor since Carillion imploded nearly four years ago, show that Grant Thornton was brought in by NMCN and its bank Lloyds to review the firm's short term cash flow forecasts last October.
It was asked to help out a further four times before it was called in at the start of this month to begin preparing an administration.
NMCN formally went into administration on 6 October having told the Stock Exchange 48 hours earlier it had appointed administrators. The weekend before, 2 and 3 October, Grant Thornton held talks with 13 interested parties about buying up parts of the business before this was whittled down to seven.
NMCN had been hoping to tie up a refinancing with Svella but the deal hung on the contractor being able to file its delayed 2020 accounts by a date next month.
The firm, which first alerted the market to the impending problems last September when it announced former chief executive John Homer was leaving with immediate effect, later said that the losses it was facing for last year were at least £43m. It added that it would remain in the red this year as well.